"Shake the house"—that was the original term for "spring cleaning" over 3,000 years ago. As the first spring cleaners, the ancient Persians believed that clearing out their houses after winter prevented disease and ill fortune—and they were right.
When it comes to preventing your own ill fortune, doing a little bit of spring cleaning in your shop or work area can go a long way. Just a little bit of organization has been shown to reduce accidents, increase efficiency, allow you to think clearer and even help you weld better. Here are some tips from the experts on how to organize your welding space this spring.
The Weenie of Your Workshop
Alright, before you potty mouths start cracking jokes in the comments, a "weenie" isn't what you think here. In a theme park, the "Weenie" is the centerpiece attraction. It's supposed to be the main hub, where all roads eventually lead and can be seen from anywhere in the park.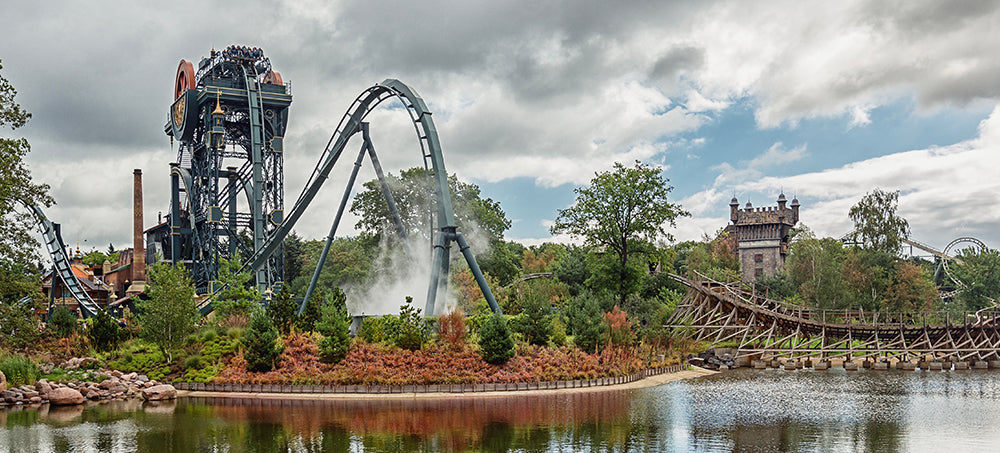 With a lot of welding spaces, your workbench is your weenie. The rest of the area and workflow generally revolve around it. That means your workbench can often be the most important piece in the welding organization puzzle.
The exact structure of workbenches varies a lot, but if your workbench doesn't fit your specific needs, it's a great project to build yourself. This allows you to customize the table how you'd like.
One thing to consider with a workbench is how mobile you'd like it to be. A set of casters on the bottom of your table will allow you to wheel it around, which can be incredibly helpful. This is even more true if you have limited space. 
However, a mobile workbench can come at a cost. First, wheels can sometimes wobble a little, even when fully locked. Second, leveling a mobile workbench can be a challenge. The issue is that the ground is often not level. Anytime you wheel your bench to a new location, you'll need to check how even the surface is.
Get Your Hooks Into Organization
Most workbenches used for welding are made of metal since wood doesn't conduct electricity (meaning you wouldn't be able to attach your lead to your table's surface). Generally, mild steel is used because it's cheap and tough—though you could use aluminum if you know how to weld it.
One benefit mild steel has over aluminum is that it's magnetic. This allows you to use magnetic hooks to organize your bench. We prefer these gator hooks that can hold up to 25 pounds. They're perfect for storing leads, hoses, clamps and other welding essentials. If you need to re-organize or move things out of the way, they've got a clever easy-release system that makes them superior to other magnetic hooks.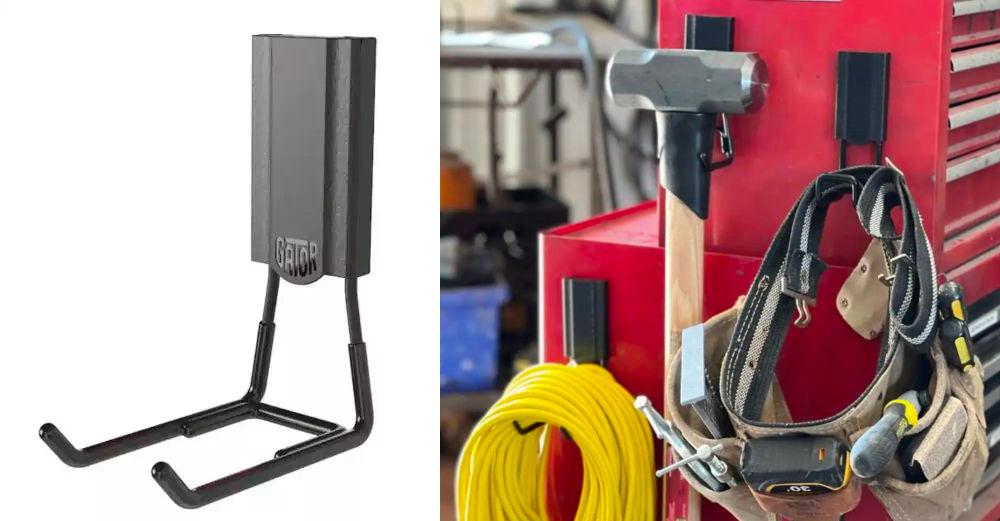 #1 Welding Machine Killer
Do you know the biggest reason that welding machines stop working or have decreased performance? Dust. Welding machines are built with sensitive electrical components that are specifically designed to handle certain temperatures. As dust begins to collect on these parts, it causes them to overheat.
The good news is that there is a very simple solution: A cover. It's an excellent addition for your spring cleaning and organization, especially if you're clearing out a lot of dust
The best covers have a semi-snug fit that prevents dust from sneaking in. At Welding Supplies from IOC, we sell covers specifically made for certain types of machines, such as this Millermatic 211 cover. It's the best way to help guarantee that the #1 welding machine killer doesn't get its deathly fingers around your equipment.
Mobile Machines
When it comes to stick machines or flux-core, using a cart might not be necessary. But when you start dealing with gas cylinders, even lightweight welding machines really benefit from having a cart.
Welding Supplies from IOC sells carts at an incredibly reasonable price. Most carts are designed for specific machines, so you are guaranteed the dimensions will fit. A pre-made cart can save you a lot of time and work. However, building your own cart can also be an excellent welding project to customize your setup however you'd like.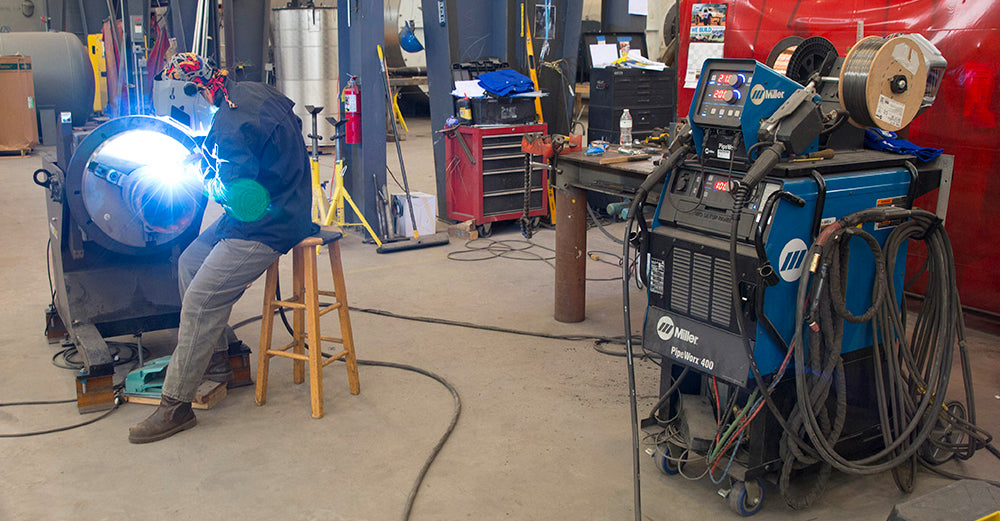 One of the most important things to remember is that you'll need to design your cart so it can safely transport your gas cylinders—but it's also easy to change them out. Some welders design carts that basically lock their cylinders in a cage. It's a great idea until it comes time for a refill.
Let us know in the comments below what tips and tricks help keep you organized. If you've never tried a good spring cleaning for your welding space, give it a shot this year. It's amazing how much of a difference it can make for your personal sanity and the quality of your welds.