With the news warning that inventory on hot holiday items will be selling out fast, there's never been a better year to make your gifts. Personalized presents you weld yourself really hit people in the feel-goods, but there's some key points you should keep in mind. In this post, we'll show off some of our favorite welding projects that can be used for gift ideas—as well as some important tips you'll need to know.
Trinkets
No matter your skill level, welded trinkets are always a favorite gift idea for the holidays. For a skilled welder, these can be reproduced multiple times if you're making one for every member of the family.
Trinkets can often be made with scrap material, allowing you to be as creative as you'd like. The downside of trinkets is that, while they're personalized and unique, they mainly function as table or shelf decorations. If your gift recipient already has a cluttered home, they might prefer one of the ideas listed below instead.
Cut Metal Art
20 years ago, it'd take a decent amount of skill and dedication to cut pieces like these. But with plasma cutters, a whole new world of possibilities has been opened (even for beginners). No matter how they're made, projects like these always look incredibly cool. You can start off with a quick google search or some sketching, then draw your art on the surface of your metal. After that, it's just a matter of plasma cutting it out and cleaning up any edges.
If you're really skilled, try combining plasma cut sheets of metal into a three-dimensional piece.
Bottle in a Cage
If you and the person receiving your gift have a sense of humor, a bottle cage is a hilarious idea. Essentially, you take the recipient's favorite drink and weld a cage around it.
The actual gift is the joke, rather than the drink  itself (as they really won't be able to get to it without some serious work). Now, if you're not fond of locking away perfectly good liquids, here's an idea: Instead of completely welding the cage shut, use a lock to seal it. You can then hide the key away in another gift or send the lucky person on a treasure hunt to find it.
Decorations
In many ways, trinkets and decorations are virtually the same thing, though decorations tend to be a little more consuming in the amount of materials and time it takes to make them. Decorations are an excellent gift for the holidays, a perfect memento that can be personalized based on your relationship with the person receiving the present.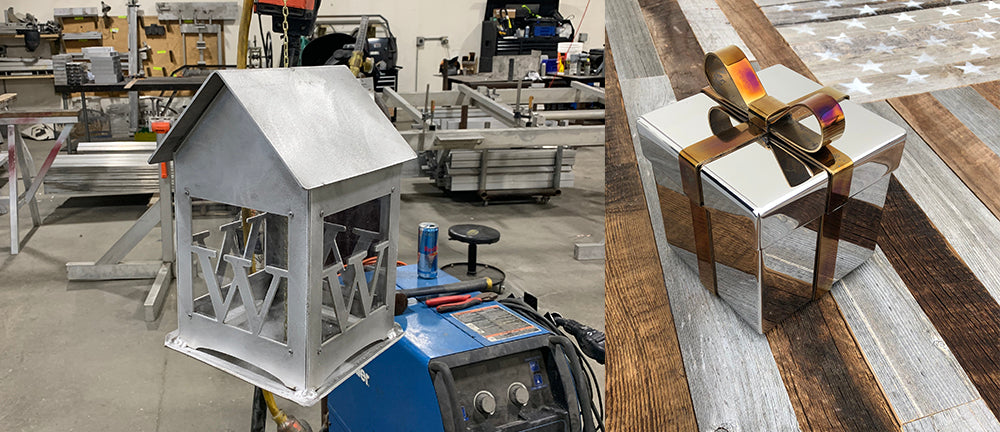 A word of warning about decorations: It can be easy to bite off more than you can chew. If you're planning on making 78 gifts for every member of your extended family, make sure you'll be able to realistically get it done before the holidays.
Furniture
Handmade furniture is the ultimate holiday gift idea. Furniture not only looks great, but serves a real, functional purpose that makes it not only sentimental, but also useful. The downside of furniture is that it's often not cost-effective to make your own, unless you're creating a custom piece they wouldn't be able to find elsewhere. So our advice is to add your own style and personalize it to whoever is receiving the gift.

Now We're Just Getting Weird
When you decide to make your holiday gifts, you're in control. You might as well get as creative, unique and crazy as you want. Here's a few out-of-the-box ideas to really get you inspired.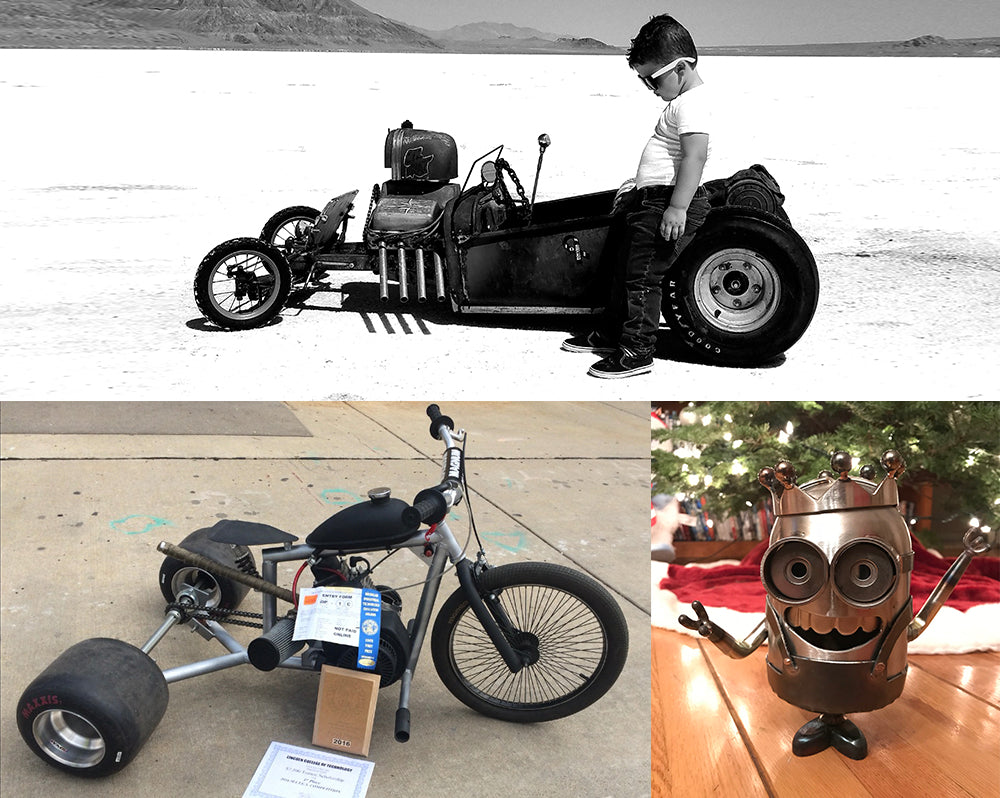 These ideas should help you figure out the perfect presents to give, but you might not be sure about what you'd like to get this year. Check out our gift guide on the perfect presents this year for welders, where we break down our favorite items at different price ranges.