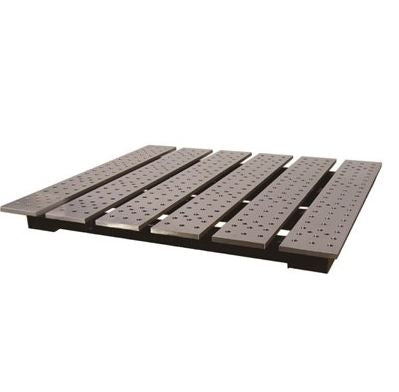 Build Pro Slotted Welding Tabletop, Nitride, 4' x 3' (TMQ54738SV)
All BuildPro Tabletops below have 5/8 thick steel plate, with ∅5/8 holes in a 2" grid pattern and 1.7" slots between plates.

The nitriding (heat-treating) process is a mechanical polish and post salt bath oxidative treatment. The benefits of this process include weld spatter resistance and corrosion and wear resistance.

Surface hardness: HV 550
Coefficient of friction: 0.37
Nitriding case depth: 0.0004" - 0.0008"