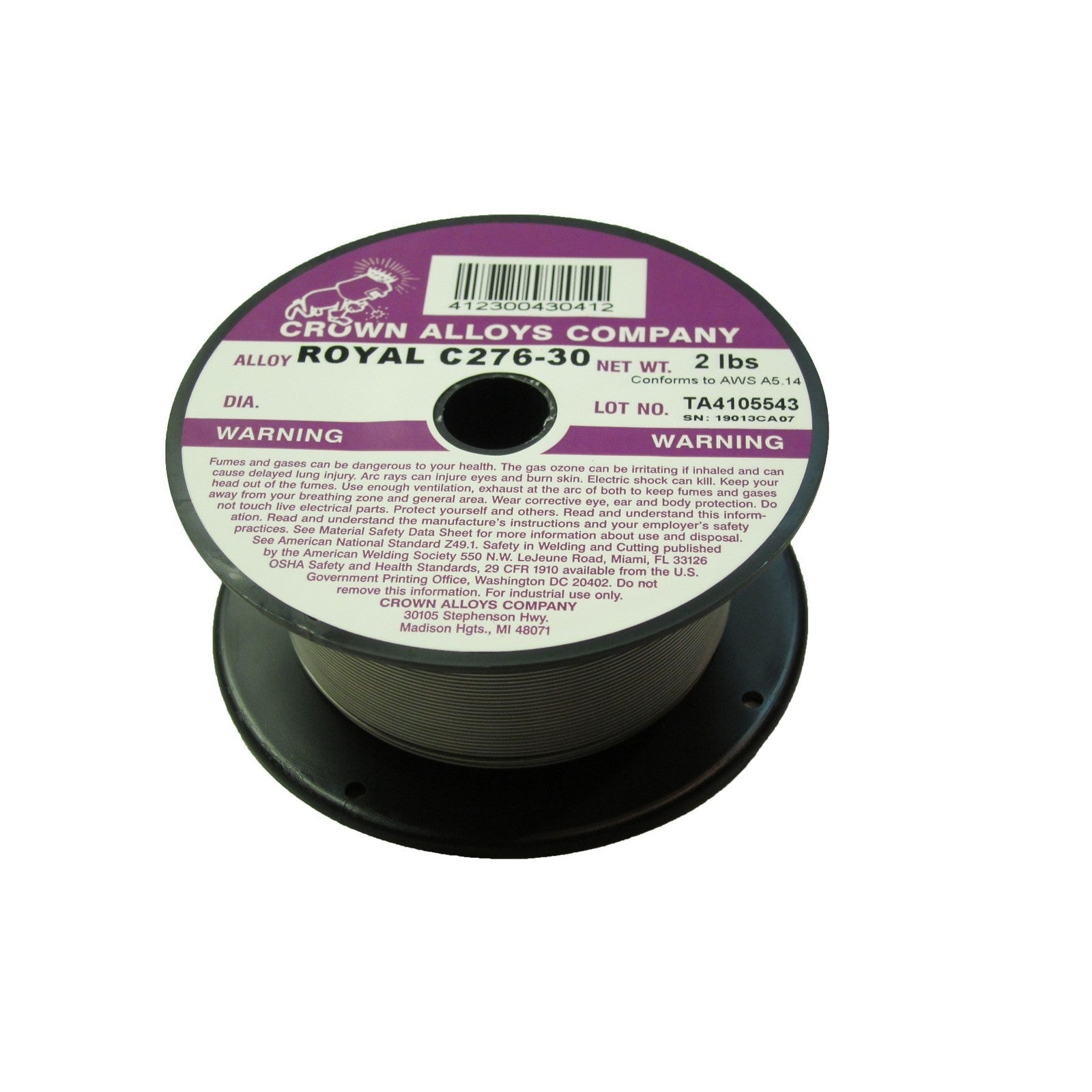 Crown Alloy .045 x 2# ROYAL C276-30 Nickel-Chromium-Moly (ER NiCrMo-4) MIG 2 lb SPOOL (RSC276/1G)
WARNING: Cancer and Reproductive Harm - www.P65Warnings.ca.gov
Royal C276-10 (TIG) and Royal C276-30 (MIG) are used primarily to weld Inco alloy C276 and other nickel-chromium-molybdenum alloys. These alloys are found in many pollution control, chemical processing, pulp and paper production, and waste treatment applications. Royal C276-10 and Royal C276-30 display excellent corrosion resistance in many media and are especially resistant to pitting and crevice corrosion, which makes it ideal for cladding of steel. Royal C276-10 and Royal C276-30 are also useful for various dissimilar joints involving nickel alloys, stainless steels, and low alloy steels.
Please Note:
Welding fumes and gases can be hazardous to your health.
Click here for the manufacturers MSDS information
. Both the manufacturer and Welding Supplies from IOC recommends that you read and understand the Material Safety Data Sheets and product warning statements prior to using this product.
MPN: RSC276/1G
UPC: 412300430413