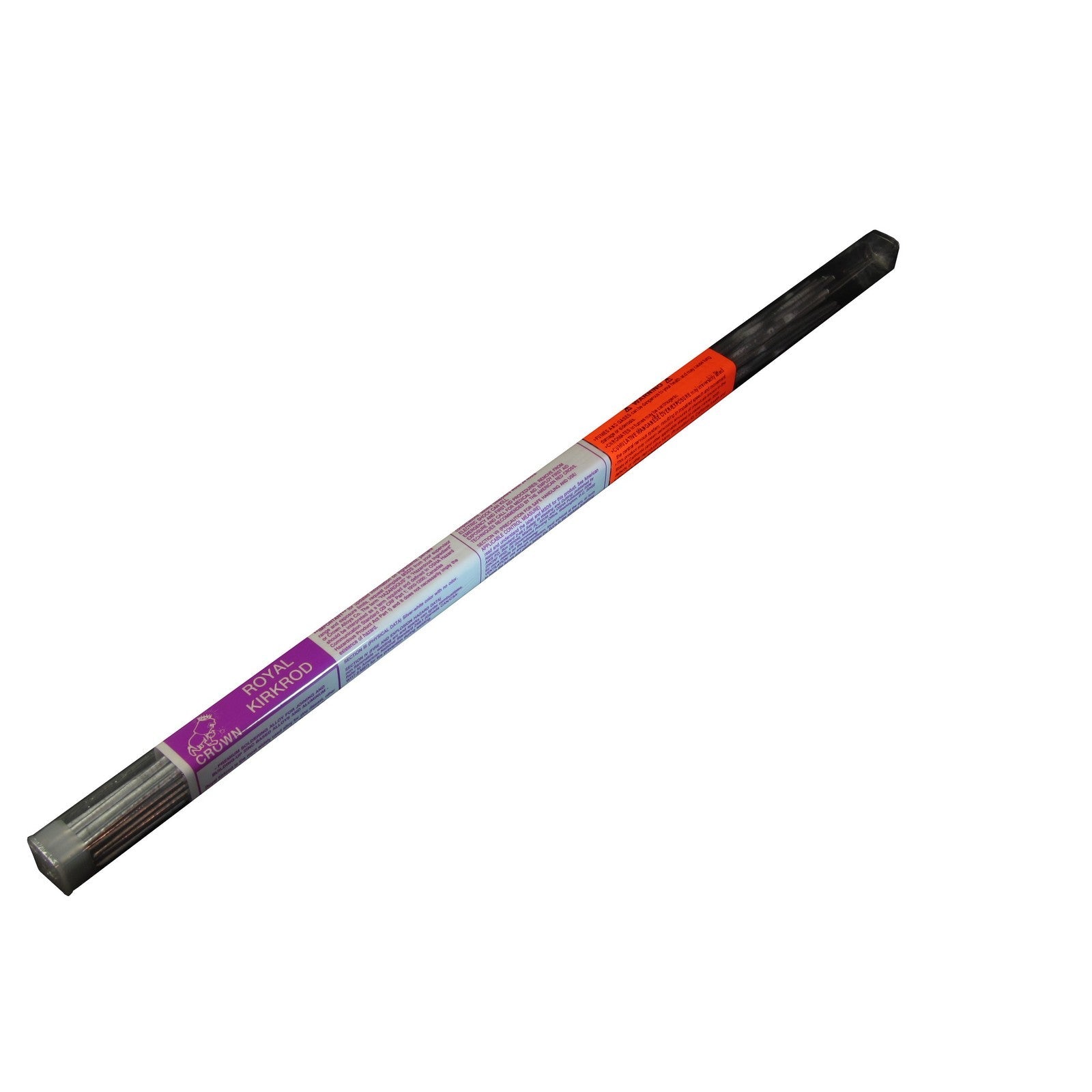 Crown Alloy 3/32 x 18" ROYAL KIRKROD BK.PK. Zinc Alloy for Pot Metal or Aluminum SOLDER 1 lb TUBE (RTKIRK/EN-BP)
Royal Kirkrod is the most widely used alloy for welding zinc-based metals, white metal and pot metal. These include carburetors, power mower housings, kirksite dies, power tools, trophies and ornaments, vacuum cleaners, antique car parts, models and patterns. Royal Kirkrod is also a very useful self-fluxing brazing alloy for aluminum parts such as boat hulls, propellers, aluminum radiators, doors and furniture. Because the Royal Kirkrod is alloyed from pure, virgin metals, deposits are clean and free from slag. Joints made with Royal Kirkrod are permanent, non-corrosive and stronger than the parent metal.
Please Note:
Welding fumes and gases can be hazardous to your health.
Click here for the manufacturers MSDS information
. Both the manufacturer and Welding Supplies from IOC recommends that you read and understand the Material Safety Data Sheets and product warning statements prior to using this product.
MPN: RTKIRK/EN-BP
UPC: 412300511914