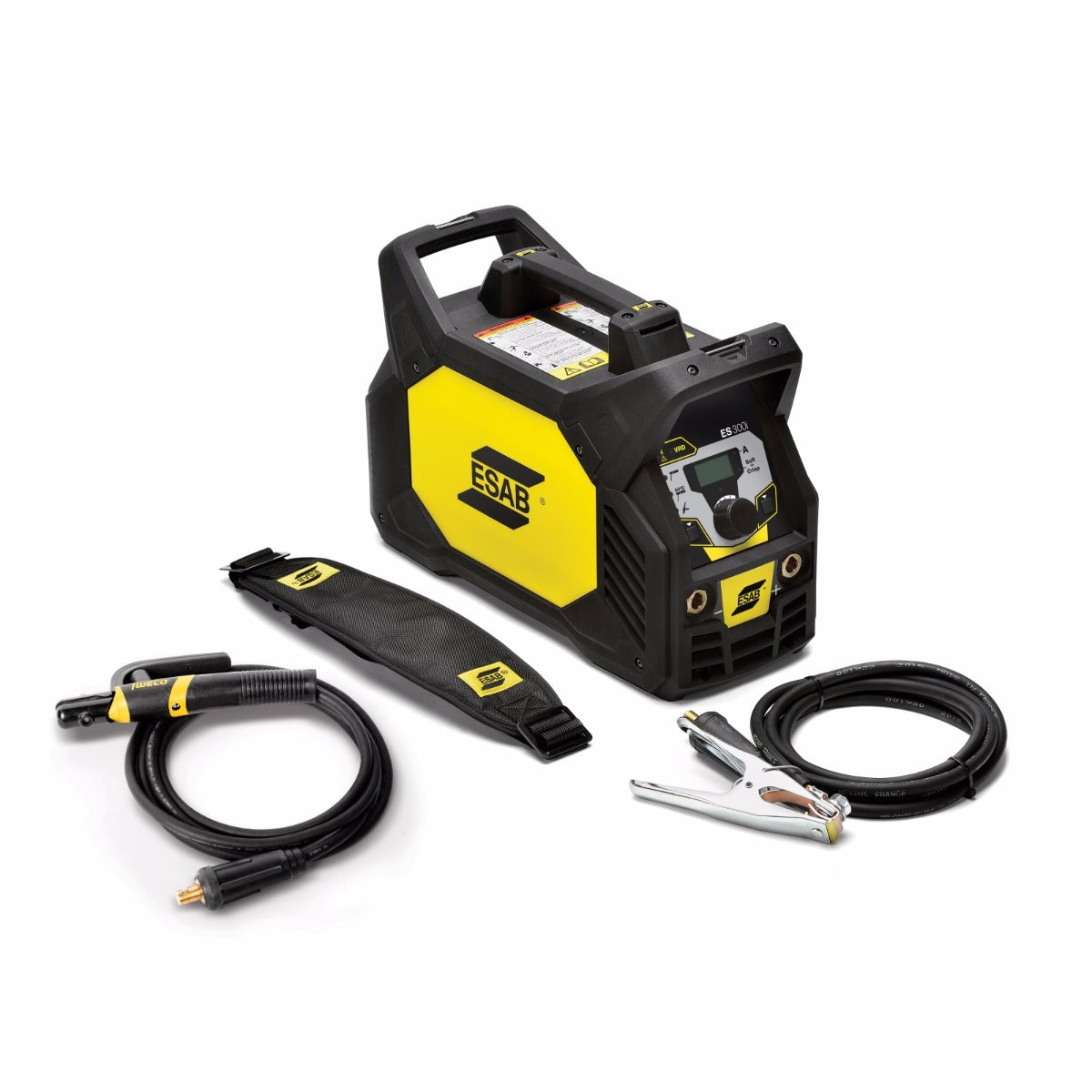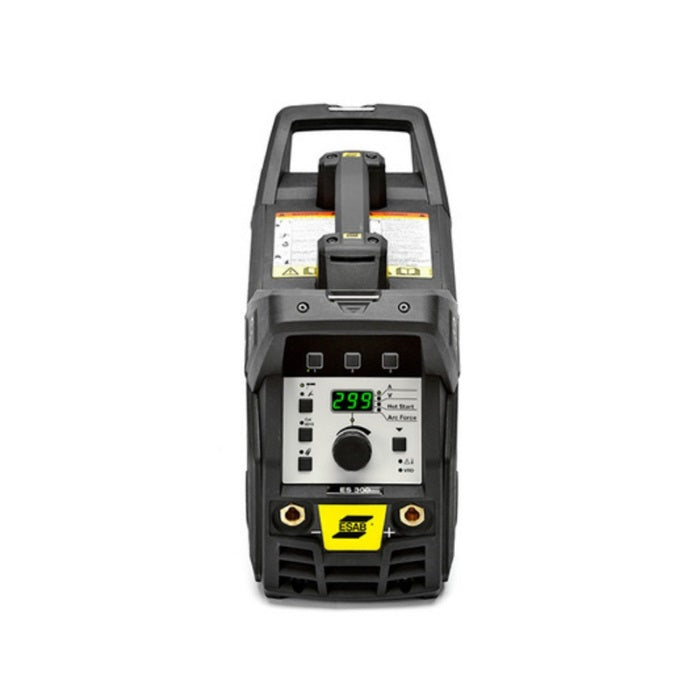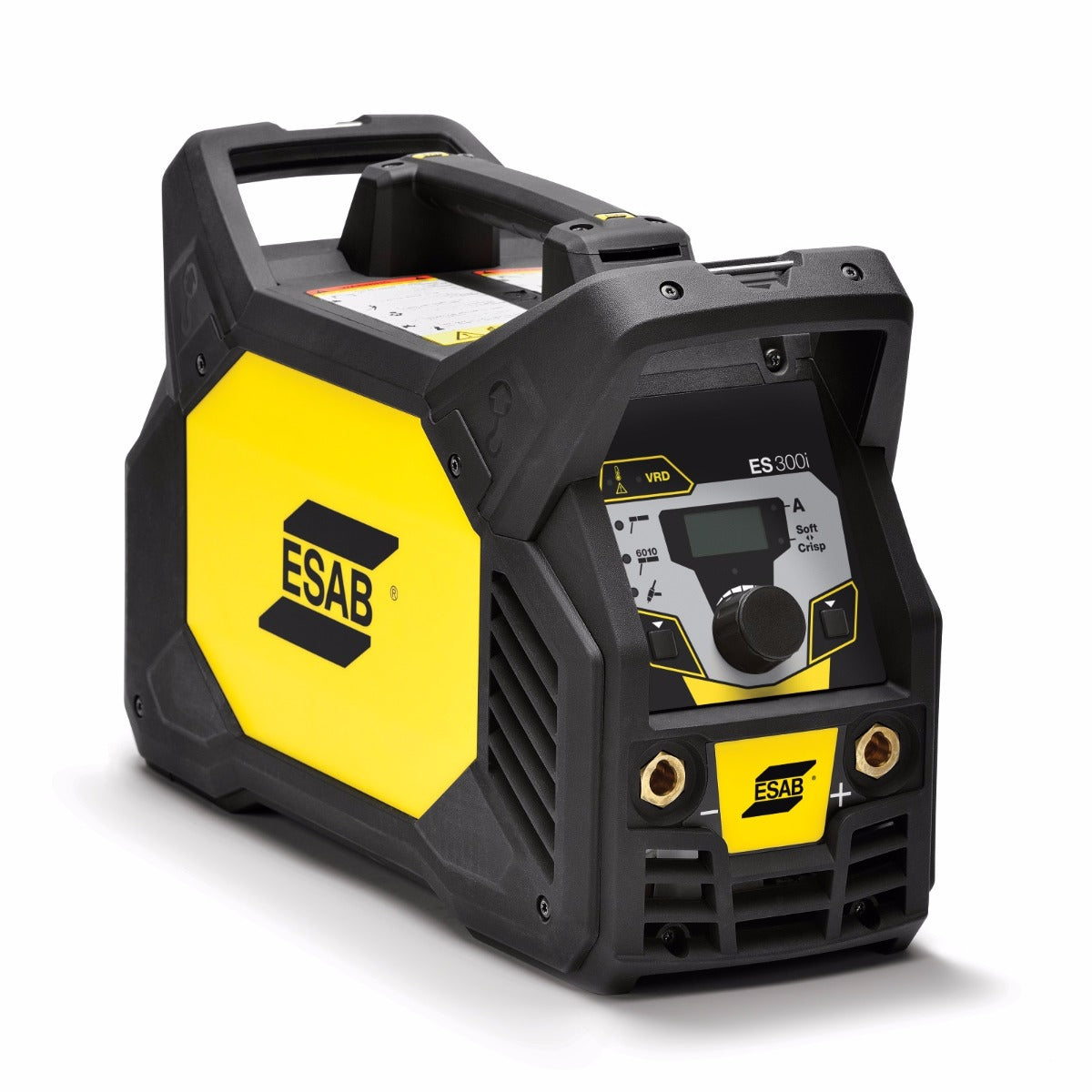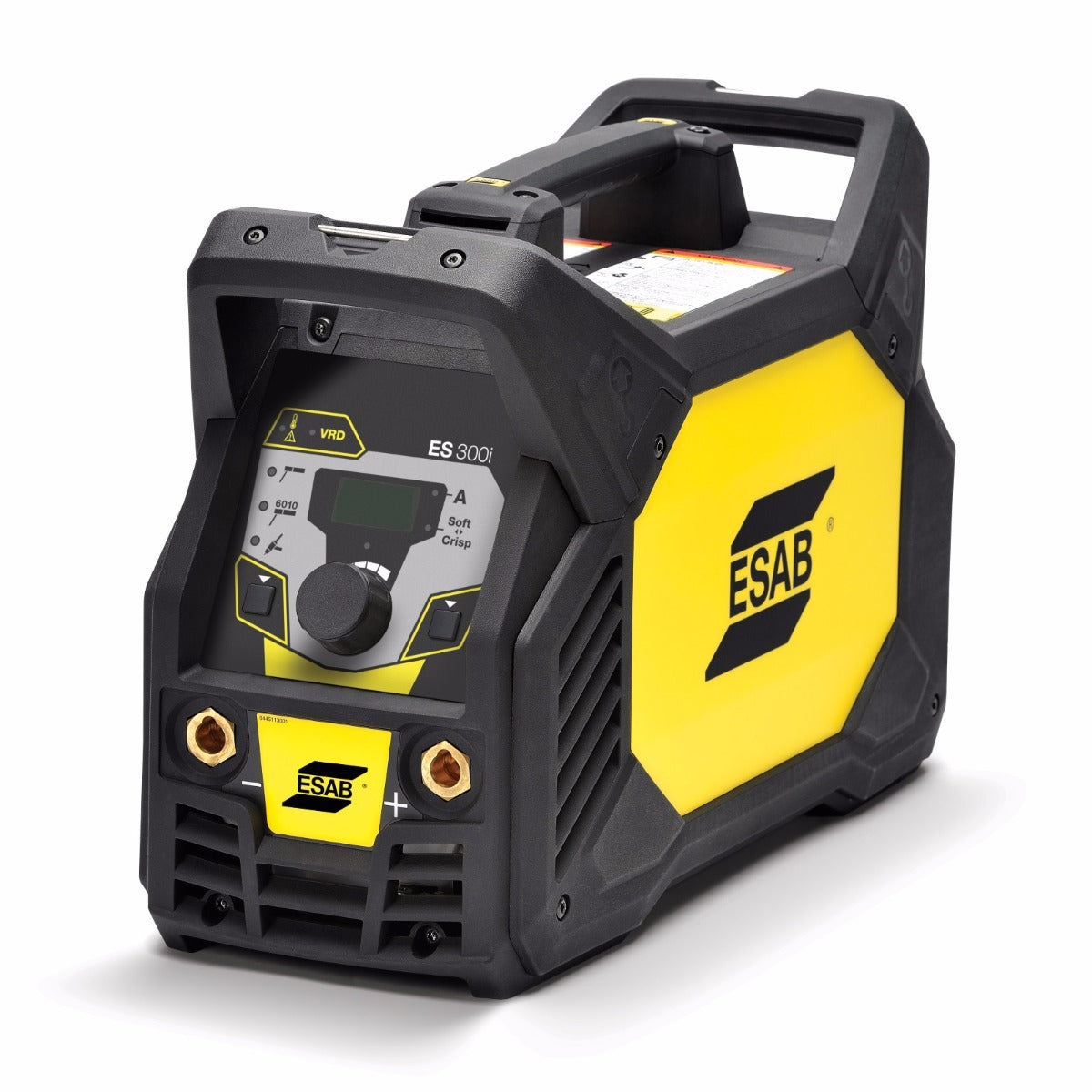 ESAB Renegade ES 300i DC Stick/TIG Welder Pkg (0445100881)
ESAB is taking over the DC stick and TIG market with their revolutionary Renegade ES 300i welder. This small, but stout 33lb welder handles single and three phase power from 230V to 480V automatically. The Renegade puts out 5 to 300 amps for both stick and TIG.

The Renegade 300i has an unprecedented power to weight ratio, and the compact design makes it easy to carry to and from the jobsite. This welder is ideal for operation in high ambient temperatures and carries a 40 percent duty cycle at 300 amps. The Renegade has 3 memory settings for quick and easy access to welding parameters. The intuitive digital display has large buttons and allows the user to see parameters from a distance. The Renegade also features an integrated latch system, allowing the user to wrap the control cables quickly and move to the next jobsite.

Quick Specs
• Input Voltage: 230V-480V Single or 3-Phase
• Weight: 33 lbs
• Dimensions: 18.1" L x 7.9" W x 12.6" H
• Input Voltage: 230-460V | 50/60 Hz
• Duty Cycle (Stick): 40% at 300A | 60% at 250A | 100% at 200A

Includes
• Renegade Power Source
• 10' Power cord (no plug)
• (2) 50mm Connectors
• 15' 2/0 T316 Electrode Holder
• 15' 4/0 GC-500 Work Clamp

This welder is DC only and can NOT TIG weld aluminum.

MPN: ESB-0445100881_0558102319_0558102318
UPC: 7322376228332
Phase: Both