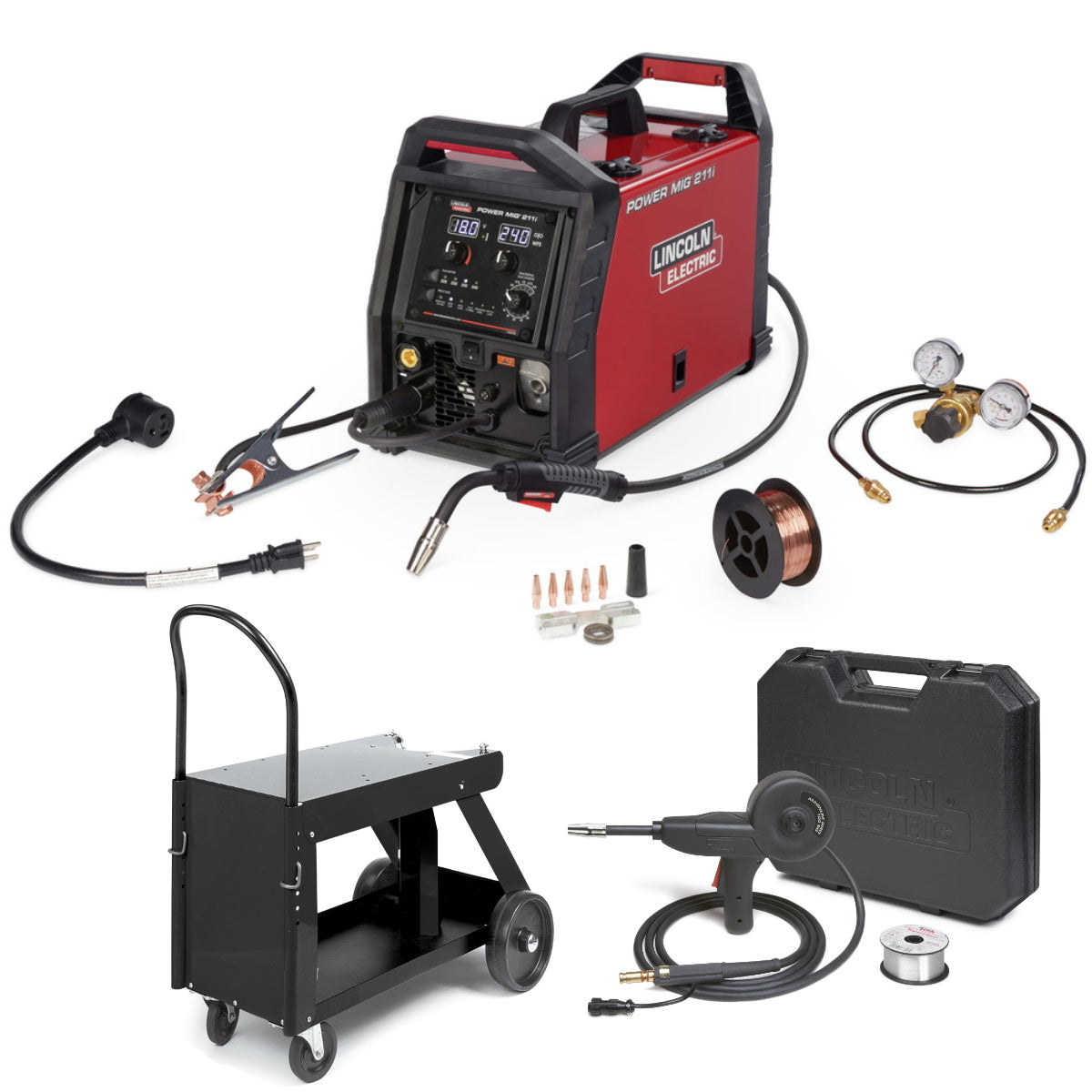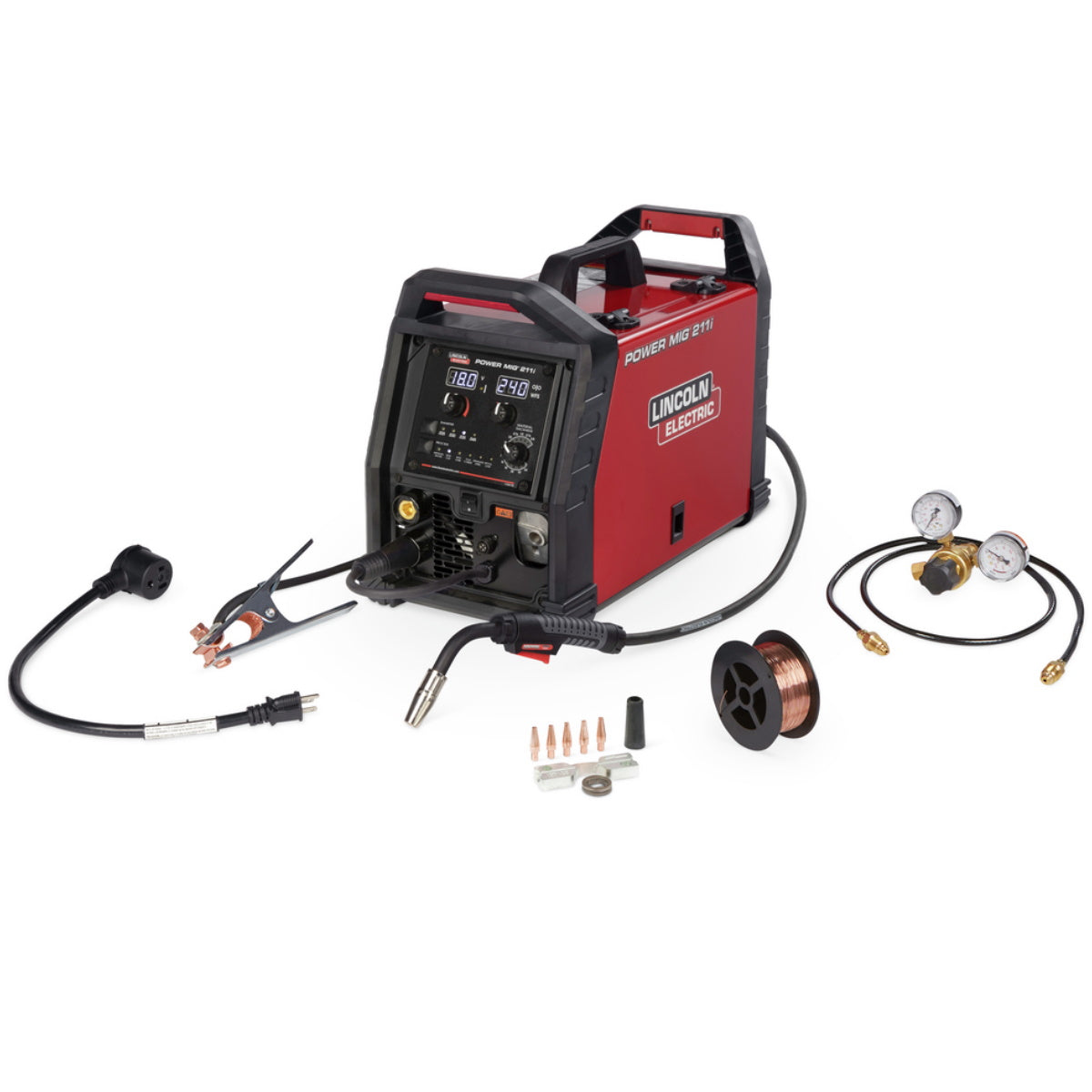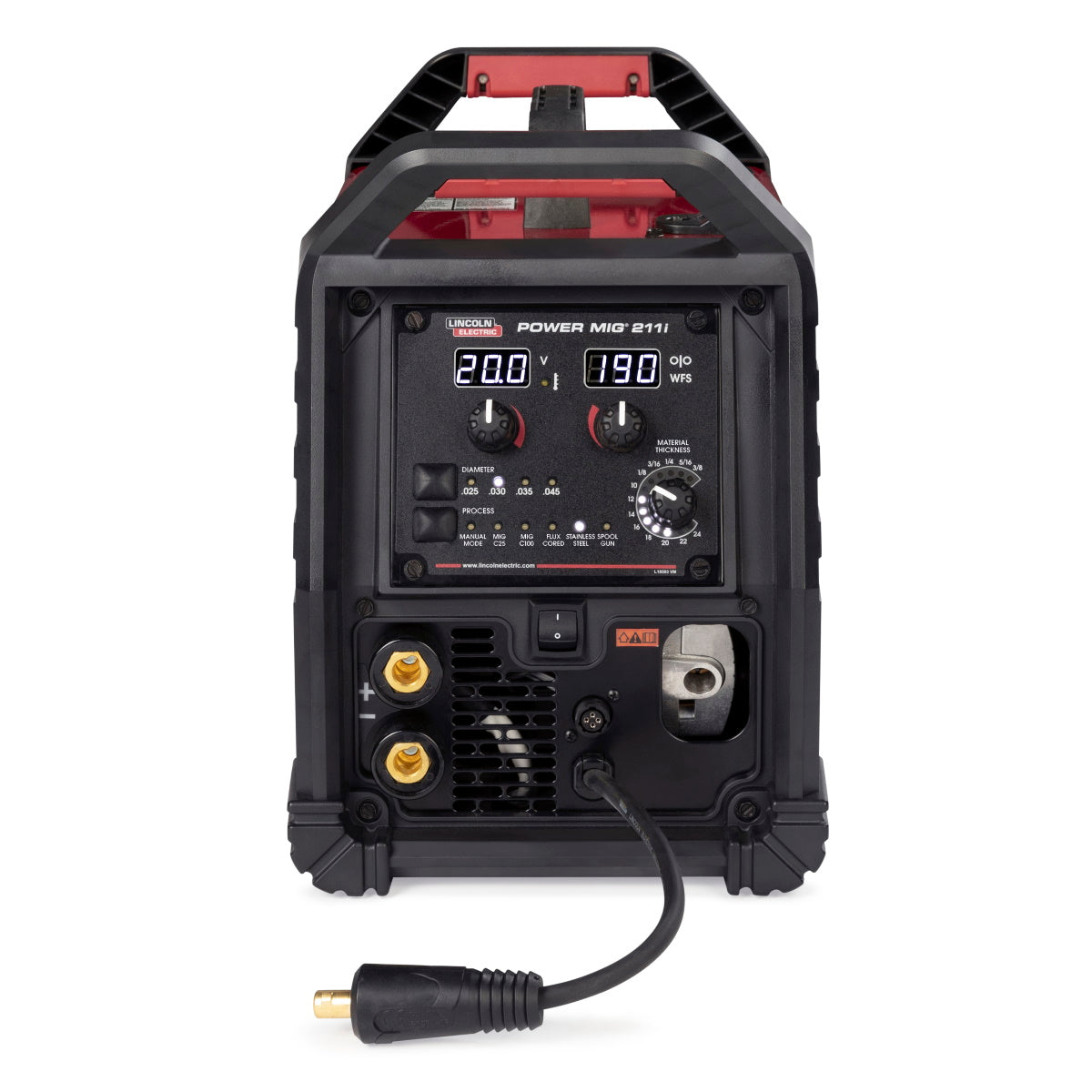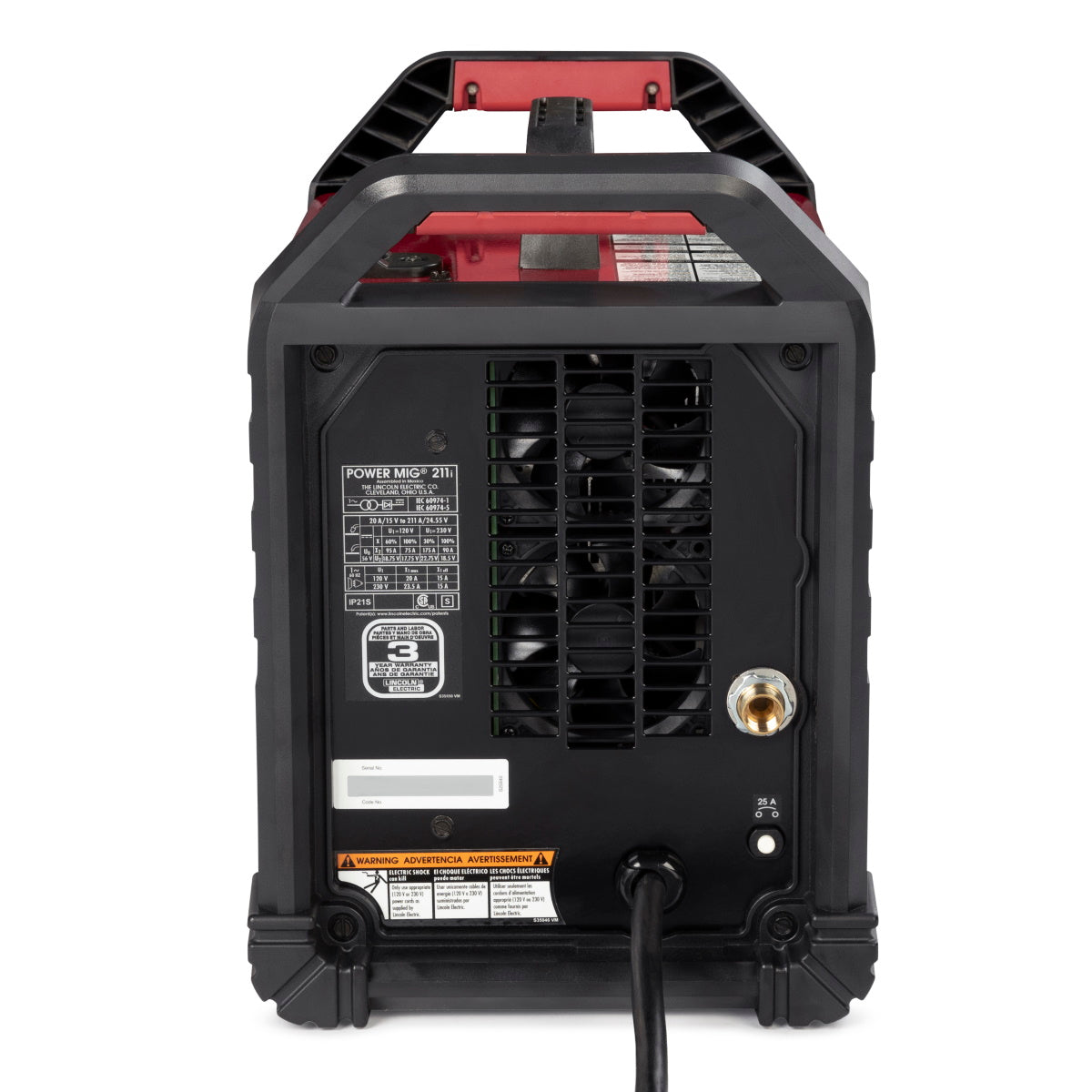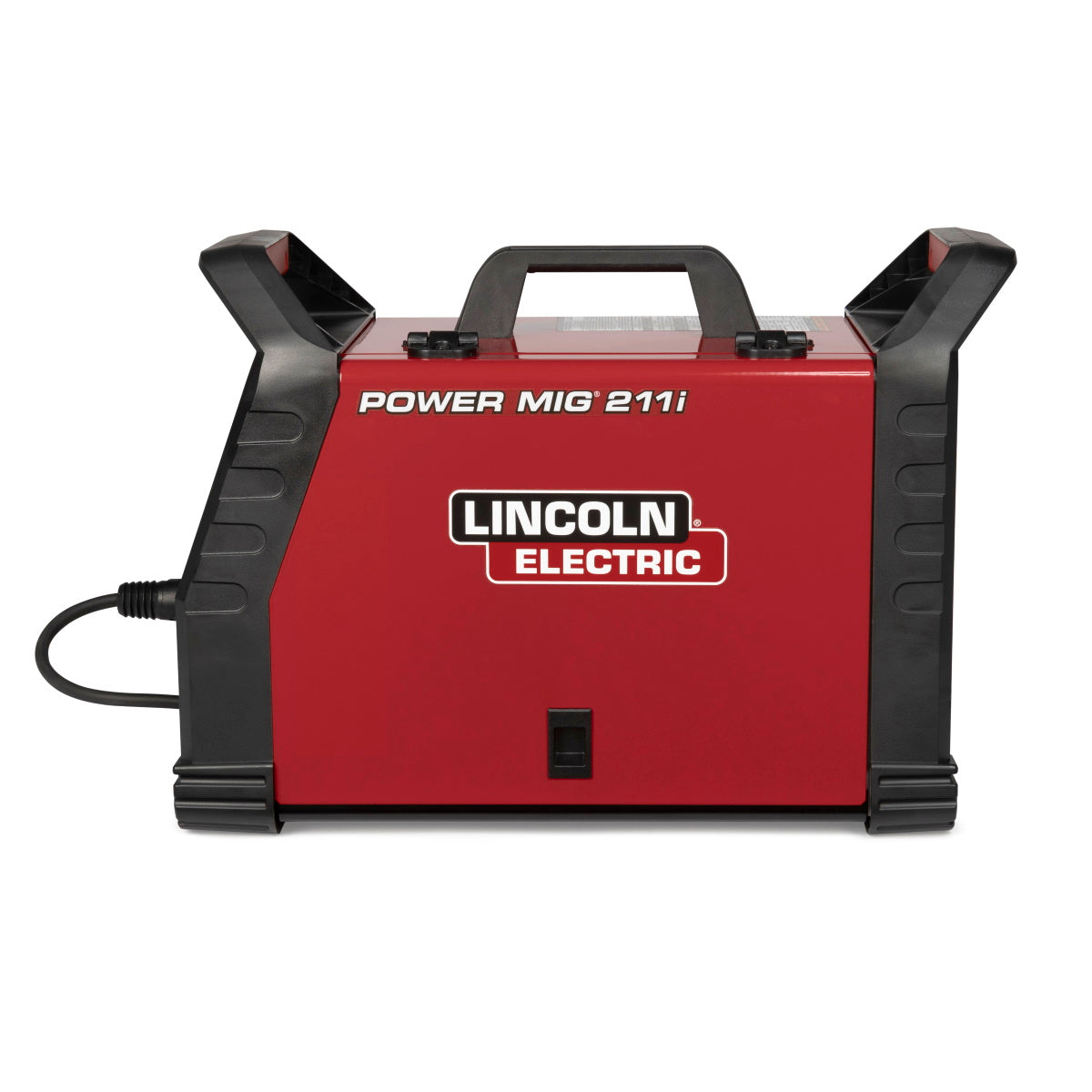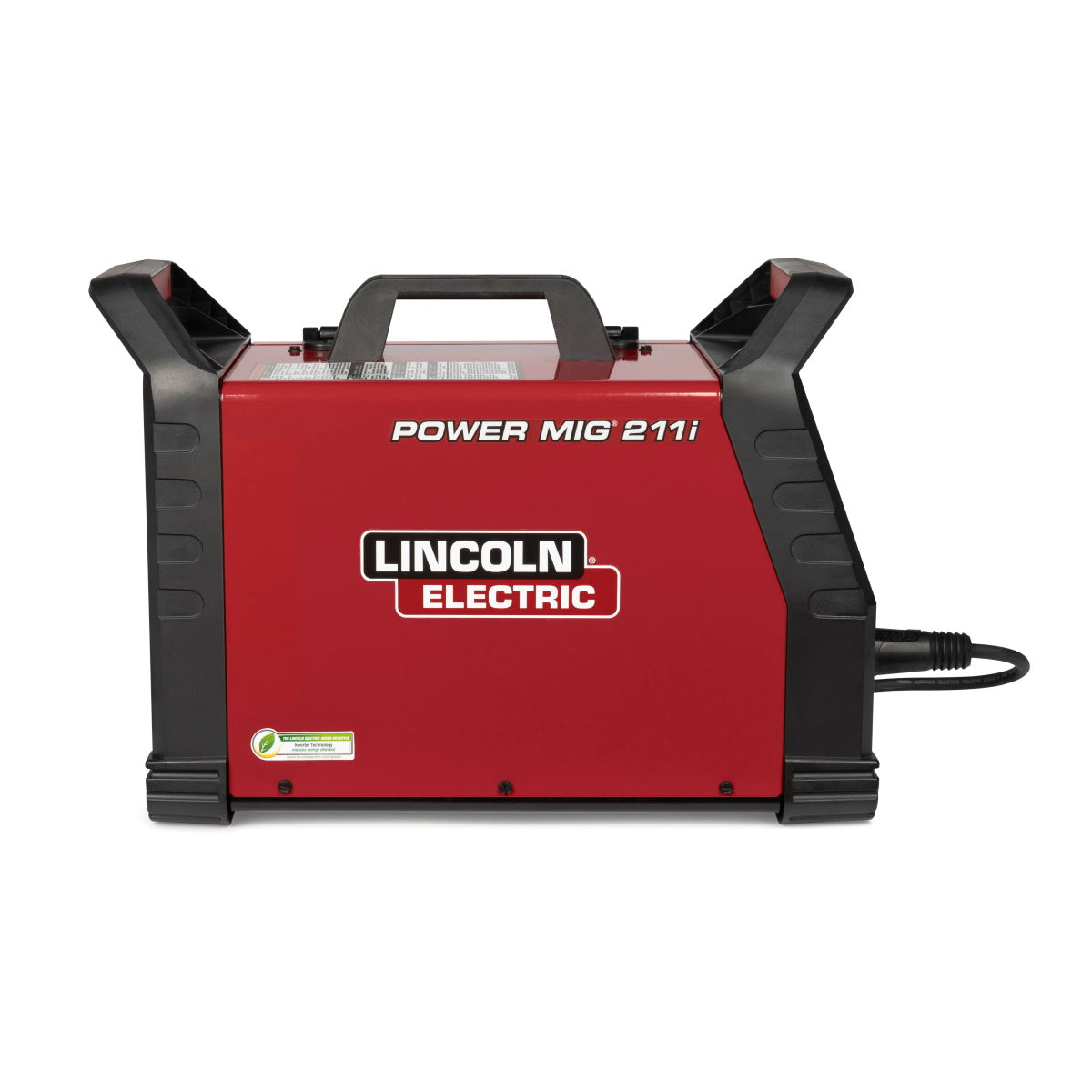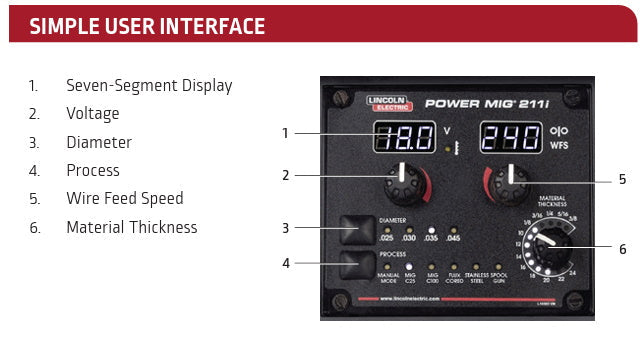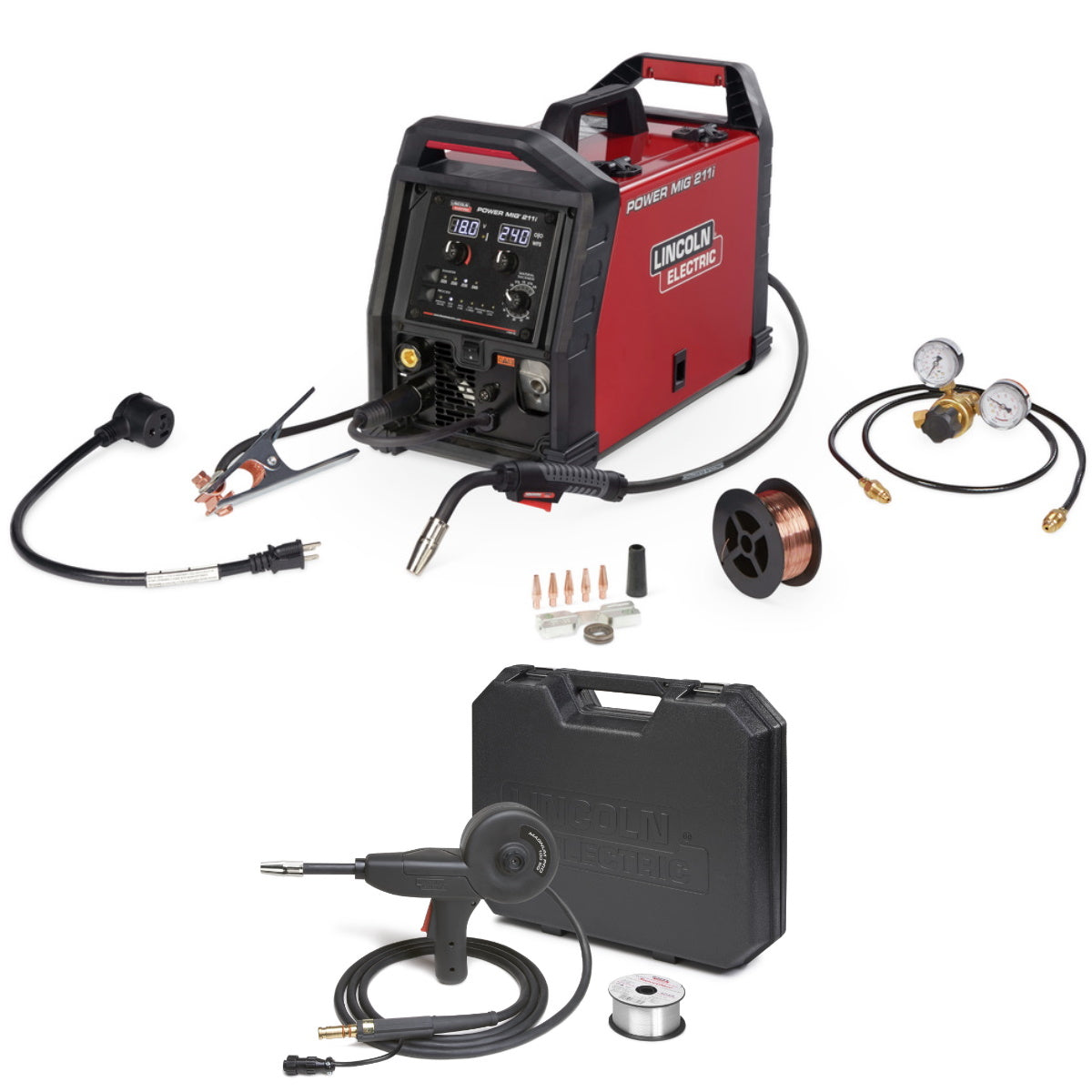 Lincoln Power MIG 211i Mig Welder w/Cart and Spoolgun (K6080-1)
WARNING: Cancer and Reproductive Harm - www.P65Warnings.ca.gov
The Power Mig 211i MIG welder is a straightforward and dependable machine that's ideal for MIG and flux-cored welding. This reliable diehard is your best friend on the farm, in the small shop, or for maintenance and repair work. The seven-segment display with basic knob controls and a simple three-step setup process gets you welding quickly – and when it's time to move, the sleek case with multiple lift points make it extremely portable. If you're looking for an incredibly simple, reliable MIG welder that won't break the bank, the Power Mig 211i MIG welder is ready to go to work for you.
Key Features:
• Simple User Interface - Seven segment display with basic knob controls • Process Capabilities - MIG, flux-cored, spool gun
• Dual Input Voltage - 120V and 230V inputs so you can plug into any common power supply.
• Ergonomic Case - Sleek and robust case design with multiple lift points for ease of mobility around the shop.
• Robust and Reliable Wire Drive – Ensures proper and consistent feeding for optimal welding experience.
• Extremely portable - Only 41 lb.
Includes:
• Power Mig 211i Power Source
• Heavy Duty Cart
• Magnum Pro 100SG Spool Gun
• Magnum Pro 100L MIG Gun
• Dual voltage Input Cables - 120V or 230V
• Work Cable and Clamp
• Adjustable Gas Regulator and Hose
• Gun Cable Liner (pre-installed gun)
• Spindle Adapter
• Sample 2 lb Spool of SuperArc L-56 Mild Steel MIG Wire
• .030-.035 Drive Rolls
• .025 - .035 Wire Guides

MPN: LINK6080-1_K3269-1_K520
Phase: Single Phase
Download Product Spec Sheet