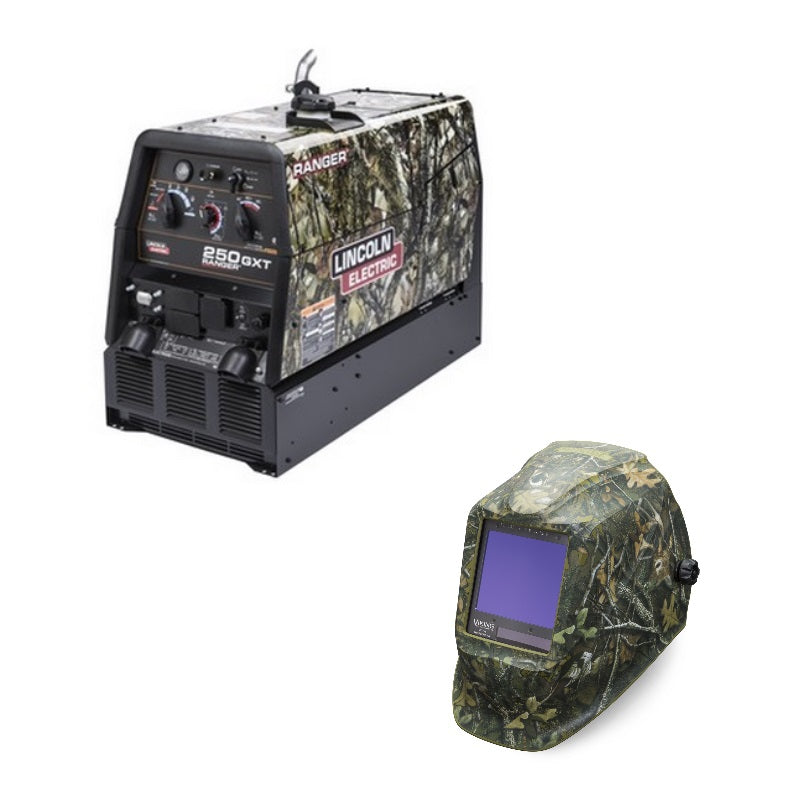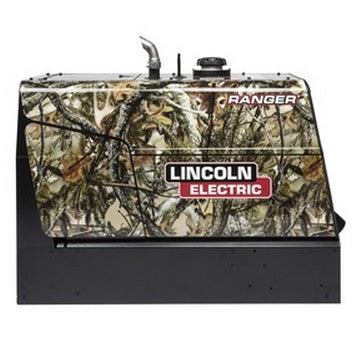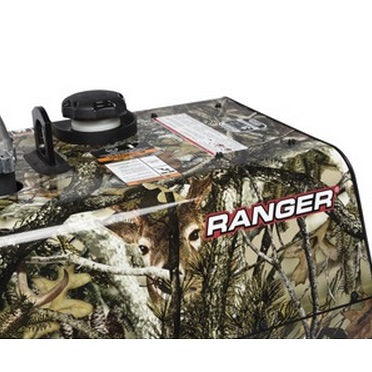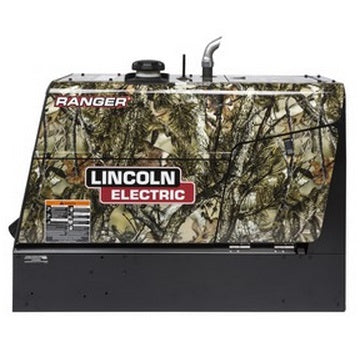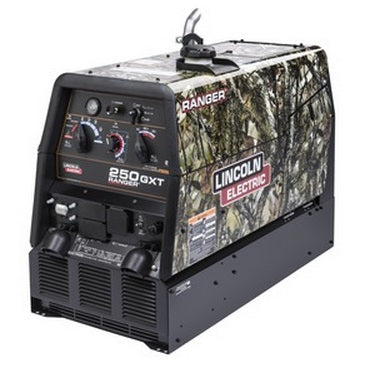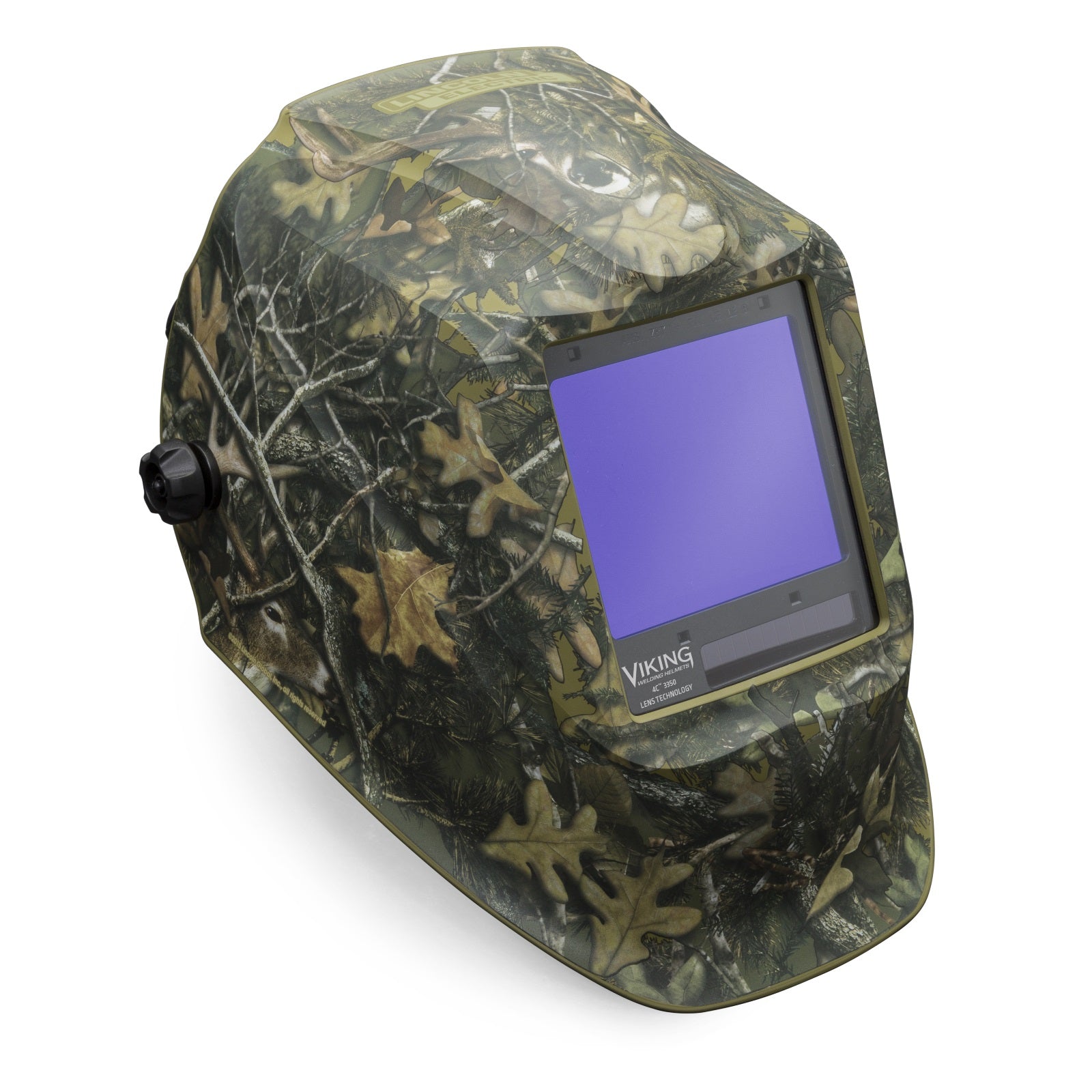 Lincoln Ranger 250 GXT White Tail Camo Welder/Helmet Combo (K2382-7, K4412-3)
Purchase any eligible Lincoln Money Matters machine and receive either Cash Back, Free Product, or an Extended Warranty from Lincoln Electric.
Download the
rebate form here
.
This particular model is eligible for a $500 mail-in-rebate from Lincoln Electric.
This package includes the brand-new matching white tail camo Viking 3350 helmet! (K4412-3)
Extra Performance. Extra Power. Extra Protection. The Lincoln Ranger 250 GXT has all the extras you need for all the construction and maintenance work on your schedule today. The Ranger 250 GXT comes totally enclosed in and fully protected. Three service doors give you access to all inner bits for maintenance. For its size and power, the Ranger 250 GXT is nice and relatively quiet (76.4 dBA at 23ft).
Totally Enclosed Case:
• Engine is fully protected
• Three service access doors
• Low Noise; 76.4 dBA sound level at 23 ft. (7 m). 100.7 dB sound power (Lwa) at rated output.
Versatile AC/DC Welding:
• AC/DC welding output for a broad range of stick electrode types.
• Excellent AC TIG welding with optional TIG Module and either a foot or hand Amptrol for aluminum and other alloy welding.
• MIG and Flux-Cored capable (with optional equipment).
• Remote ready! 6-pin connector and local/remote switch for remote control operation.
11,000 Watts Peak Single-Phase AC Generator Power:
• Peak for motor starting.
• 10,000 watts continuous power for generator, plasma cutter or inverter welder.
• Lights, grinder, power tools.
23 HP Kohler Gasoline Engine:
• 2 cylinder, 4 cycle overhead valve air-cooled design.
• Electric fuel pump avoids vapor lock.
• Oil drain extension for easy oil changes.
• 12 gallon tank for extended run times.
• Electric fuel gauge located on control panel makes it easy to check the fuel level during operation and refueling.
Rugged Reliability:
• Welding and AC Generator Outputs Rated at 104°F (40°C).
MPN: LINK2382-7, LINK4412-3
Phase: Single Phase