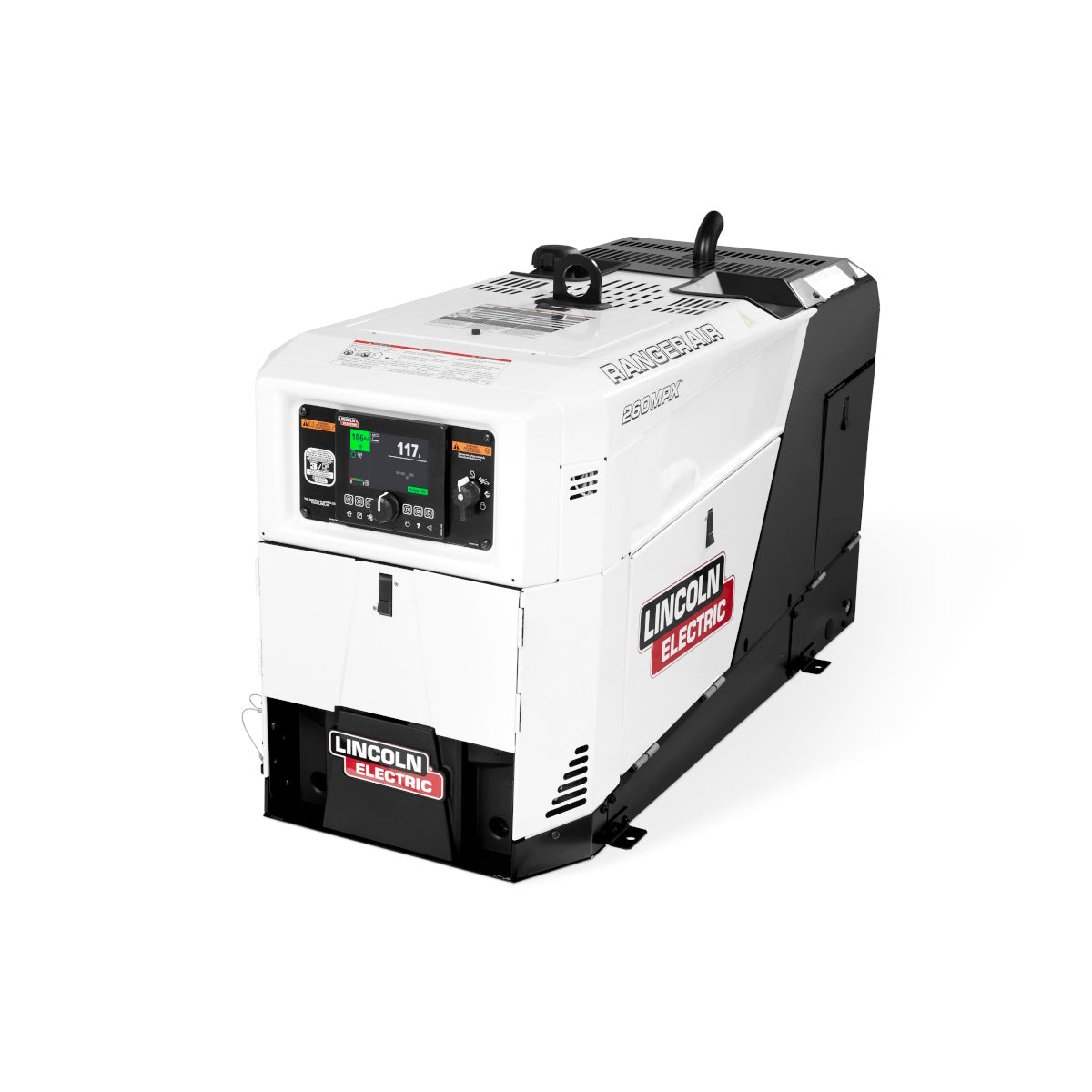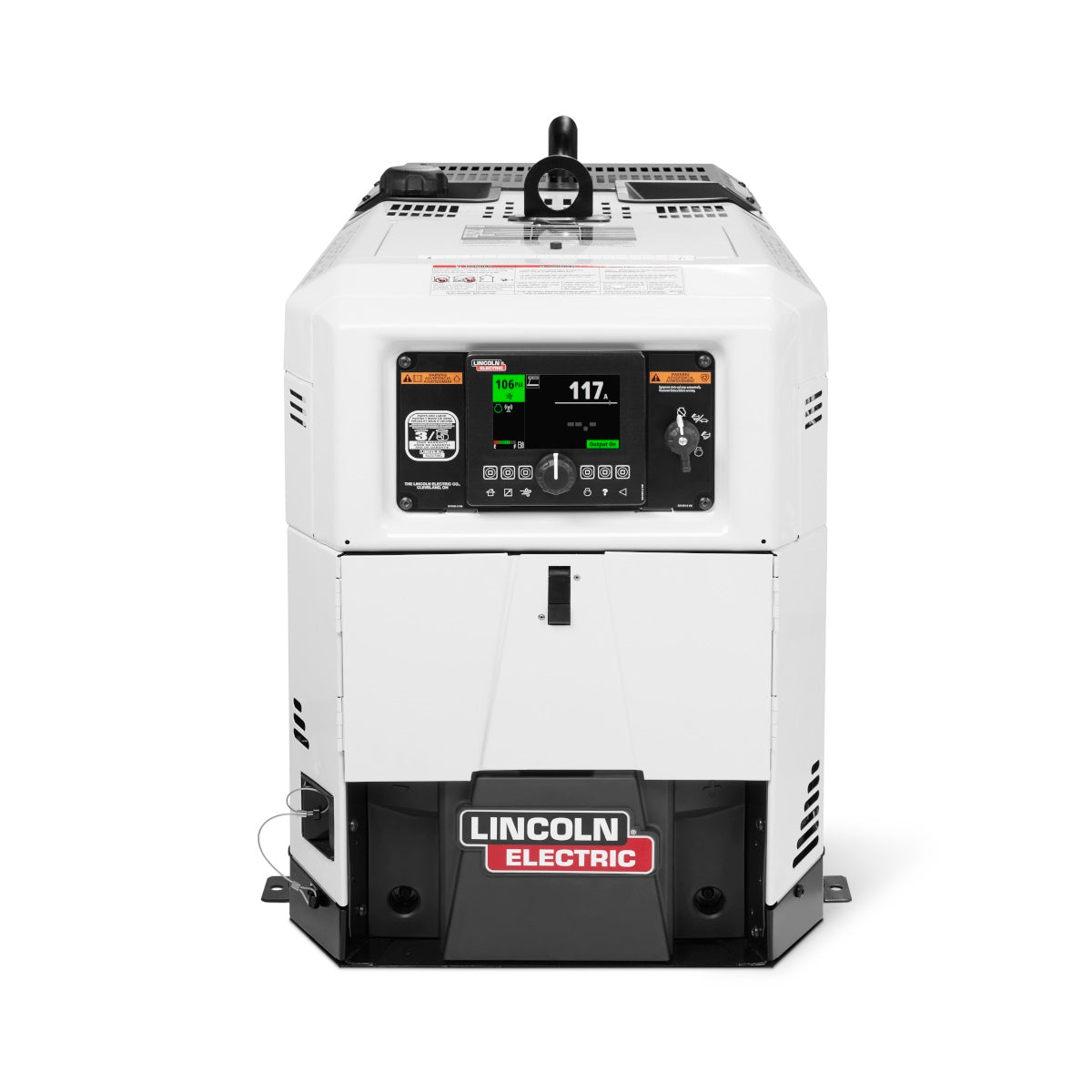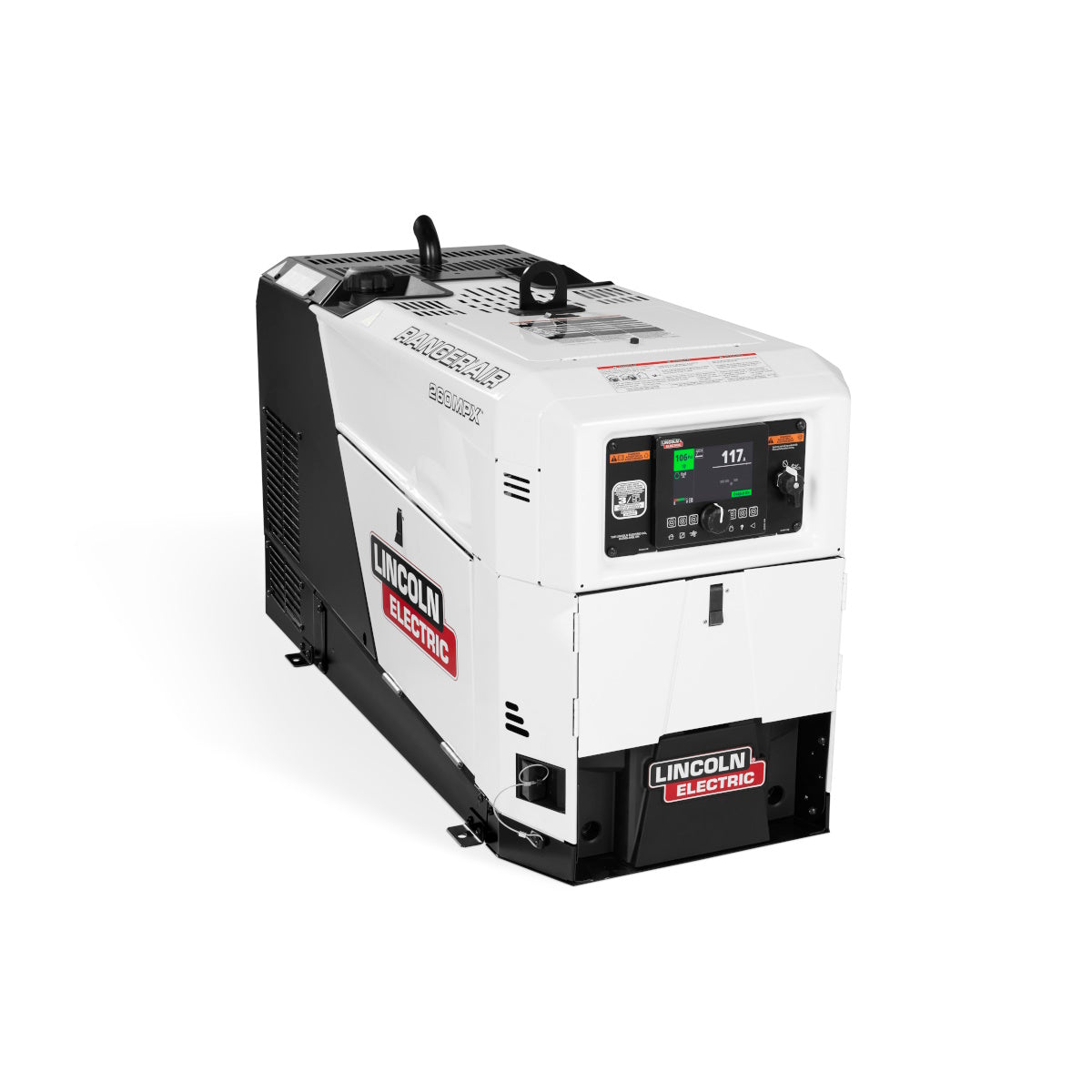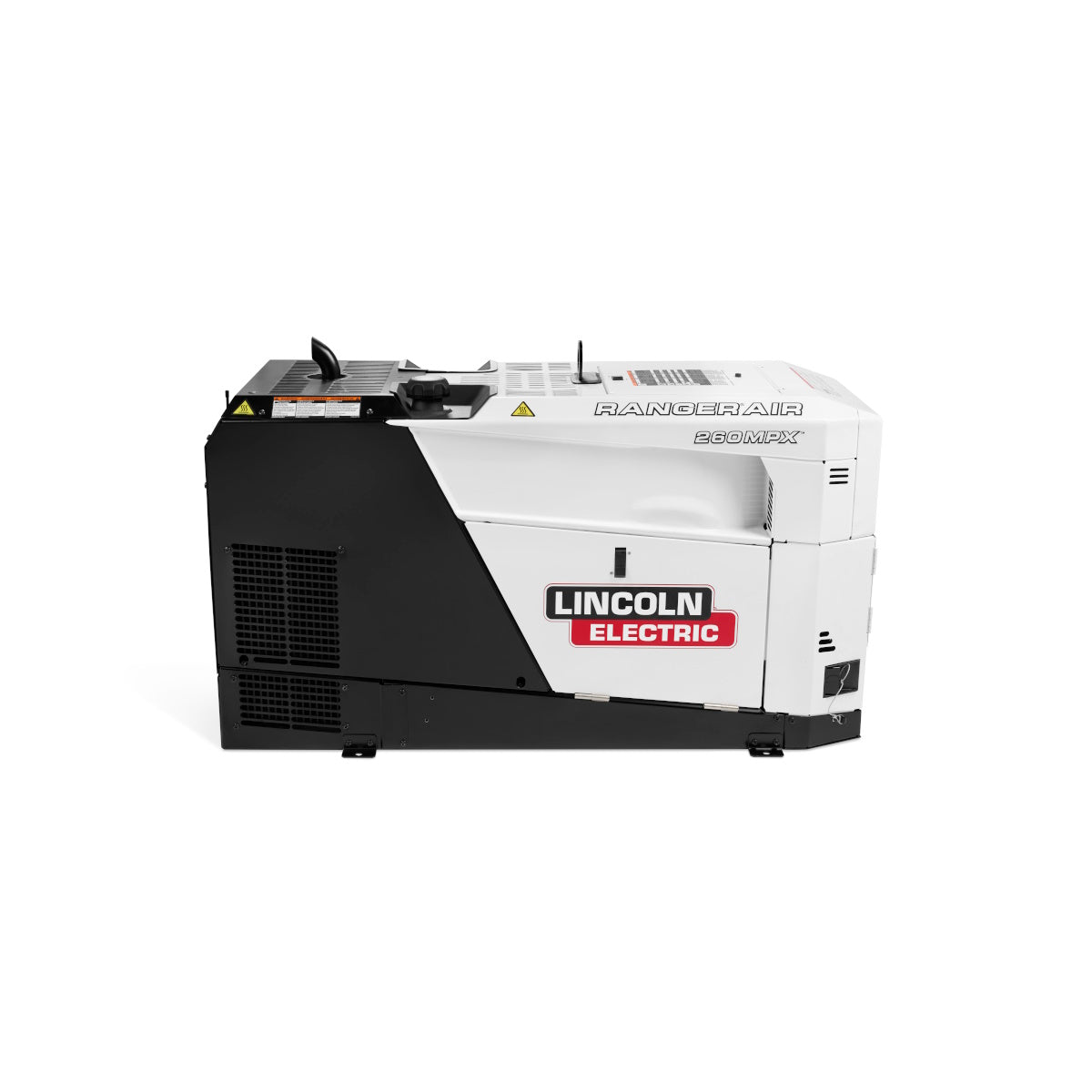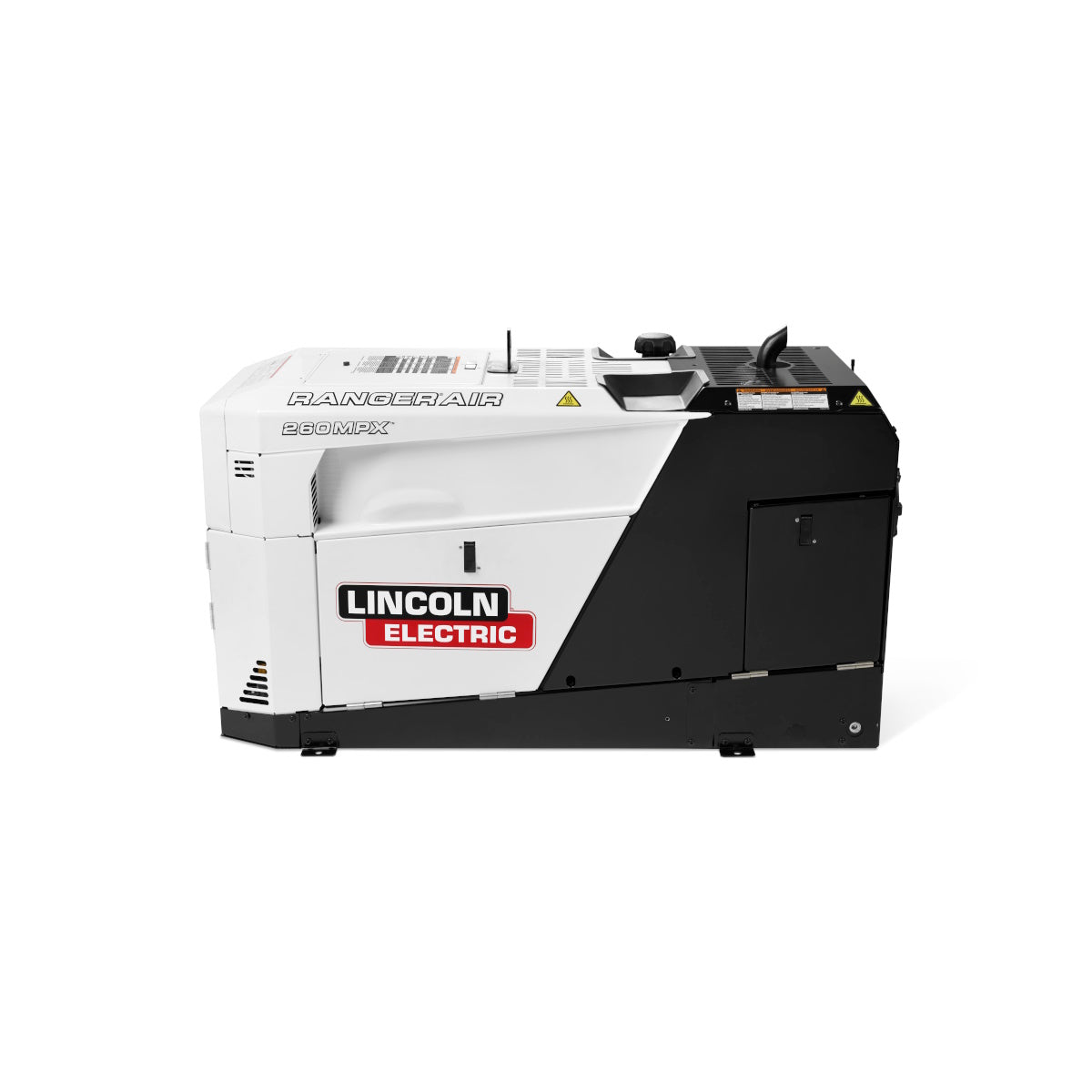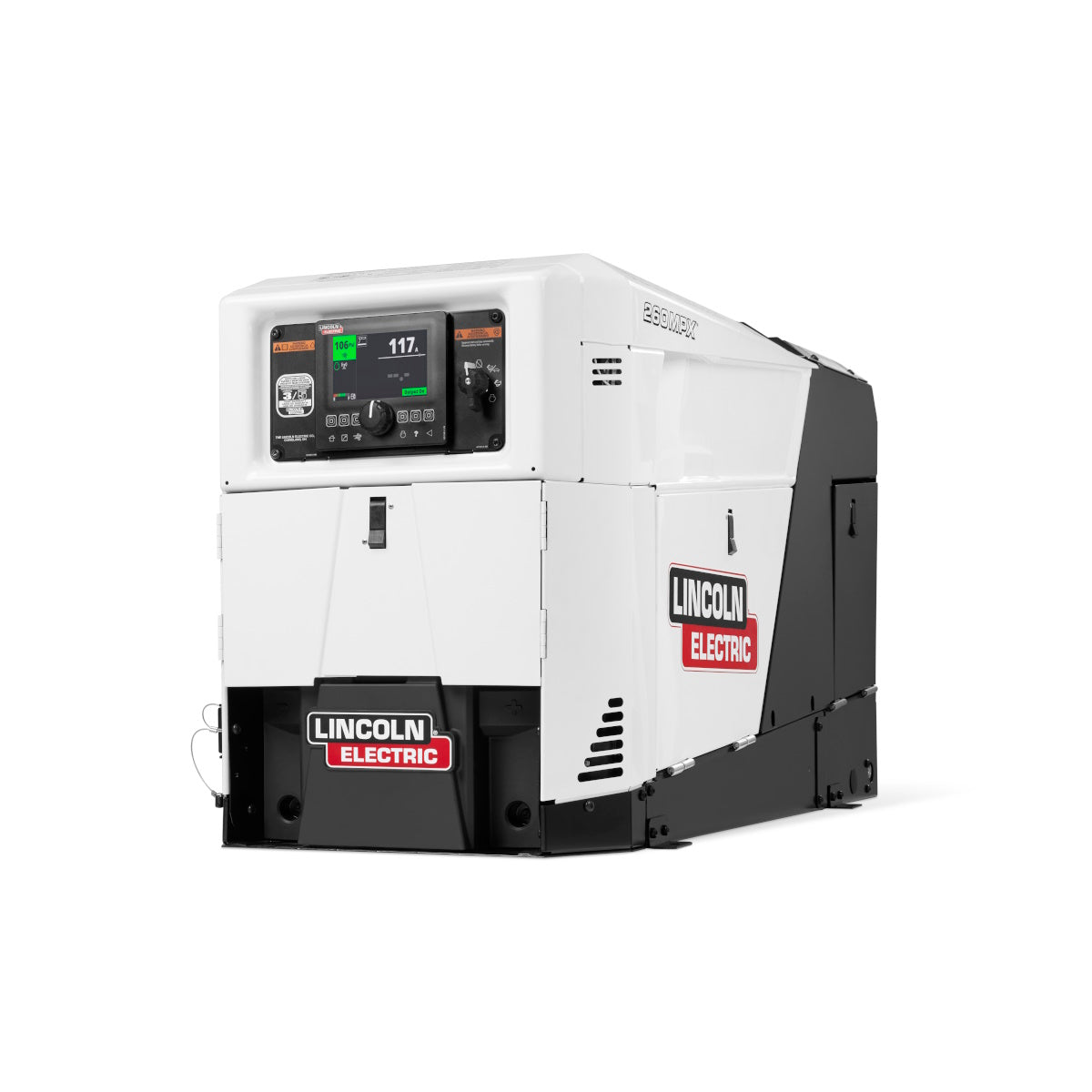 Lincoln Ranger Air 260 MPX Engine Driven Welder (K5238-1)
Lead Time: IN STOCK! Ships Same/Next Business Day
WARNING: Cancer and Reproductive Harm - www.P65Warnings.ca.gov
The Ranger Air 260 features an 11,500 peak watt generator, 260 amps of welding power, a 40 CFM air compressor, and battery charging capability. 
These machines include a wireless remote fob for engine stop/start operation.
Air Compressor
The Vanair rotary screw air compressor delivers instant 40CFM @150 PSI, generating up to 30% more air power compared to other machines in its class. Operators can power large tools – up to a 1-inch impact wrench, and inflate tires faster to complete jobs in less time.
Generator
9KW of clean continuous AC generator power accommodates a variety of tools and equipment, allows you to power tools while welding and with less than 5% total harmonic distortion (THD) you can operate sensitive electronics, like laptops.
Battery Jump Assist and Battery Charge
Capability to jump and charge 12V and 24V batteries on the jobsite. Get equipment started and keep productivity high with 260A for cold cranking assist.
Multi Process Welder
Stick, TIG, MIG, Flux-Cored and direct connect spool gun with a 260A/26V/100% duty cycle so the operator can tackle a variety of applications.
Compact Size
The smaller size enables you to maneuver the Ranger Air 260MPX welder/generator around the jobsite with ease, and allows more space for additional tools and equipment.
Ready.Set.Weld
technology simplifies setup by recommending optimal welding parameters for a given welding procedure. Just follow the 5-step process and enter the requested information to obtain recommended settings. It's that simple!
Maintenance Alerts
keep track of engine functions and provide real-time data and notifications when service is required. The maintenance screen clearly displays hours remaining, and settings can be customized to issue alerts at preferred intervals.
CrossLinc
remote technology communicates voltage controls to the welding power source through one common weld cable, reducing cable clutter and minimizing unnecessary movement around the jobsite.
Chopper Technology
feature provides easy starts, a smooth and consistent arc, and low spatter to help achieve optimal bead appearance.
Auto Stop/Start
Automatically monitors machine use and places the engine into a standby power mode when not in use – helps save on fuel costs and machine hours.  Integrated tap-to-start functionality while welding.  These machines include a wireless remote fob for engine stop/start operation.
MPN: LINK5238-1
Phase: Single Phase
Download Product Spec Sheet