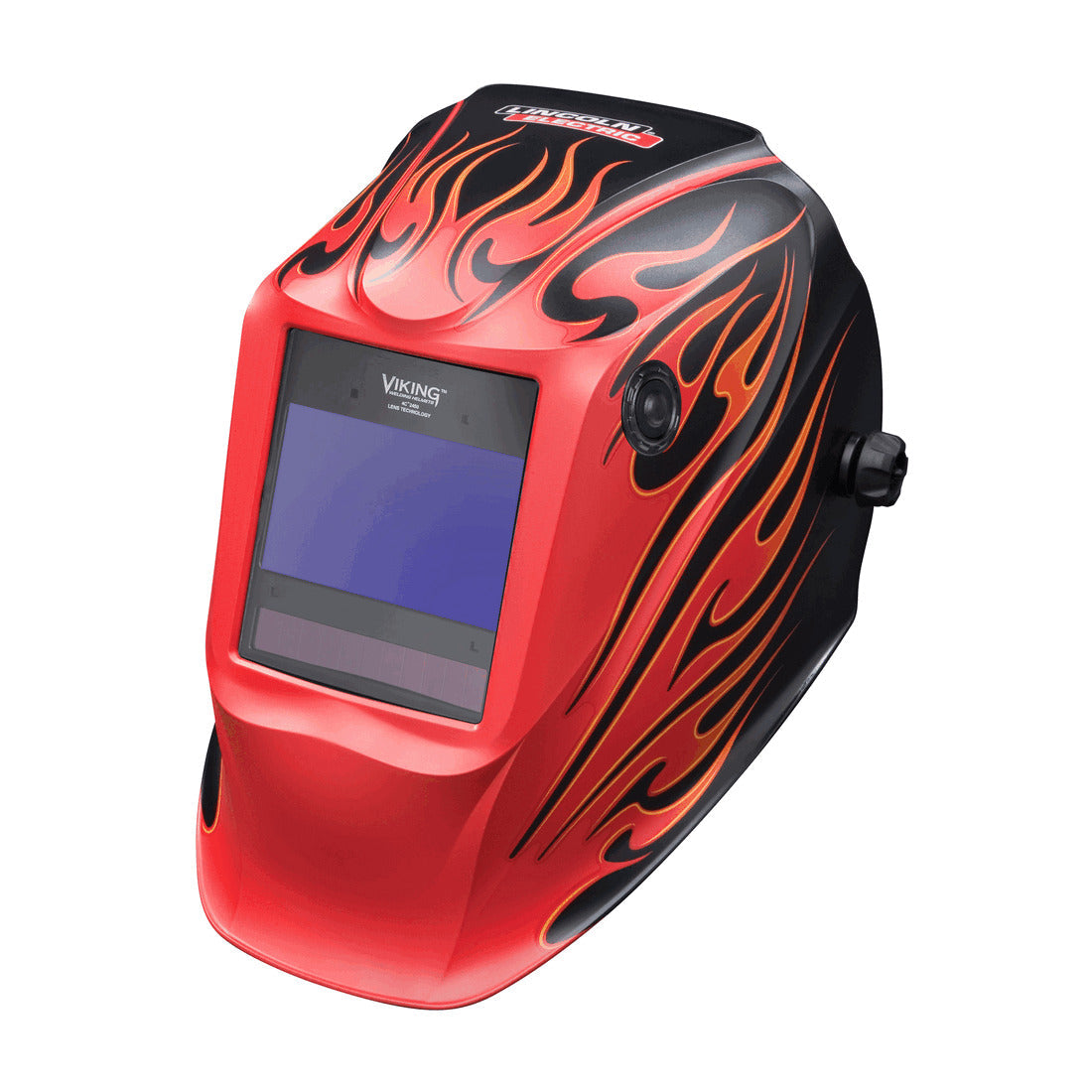 Lincoln Viking 2450 Street Rod Welding Helmet (K3035-4)
WARNING: Cancer and Reproductive Harm - www.P65Warnings.ca.gov
Viking 2450 Series
The new & improved Viking 2450, our lightweight premium helmet series, offers an excellent blend of optics, comfort & versatility.
Industry Leading Optics
4C Lens Technology - Broadens the color range & hues which can be seen in both light and dark states. This eliminates imperfections and color saturation to create the clearest view of the base material, arc & puddle
Perfect 1/1/1/1 Optical Clarity - This rating is determined by measuring blurriness, distortion, shade consistency and angle uniformity of the auto-darkening welding lens
Extra Large Viewing Area - The 9.3 square inch auto darkening lens provides a large field of view to increase versatility and operator control
X6 Headgear
Premium Optics - 4C Lens Technology, 1/1/1/1 Optical Clarity and large 9.3 sq. inch viewing area
All Day Comfort - Innovative X6 Headgear distributes weight, reduces pressure and optimizes balance
Increased Productivity - External low profile grind control
Professional Versatility - Optimized performance for all welding/cutting processes & enviroments
3 year hassle free warranty
Comes with helmet bag, bandana, 5 outside cover lenses, 2 inside cover lenses and sticker sheet.
MPN: LINK3035-4
UPC: 15082861333
Download Product Spec Sheet