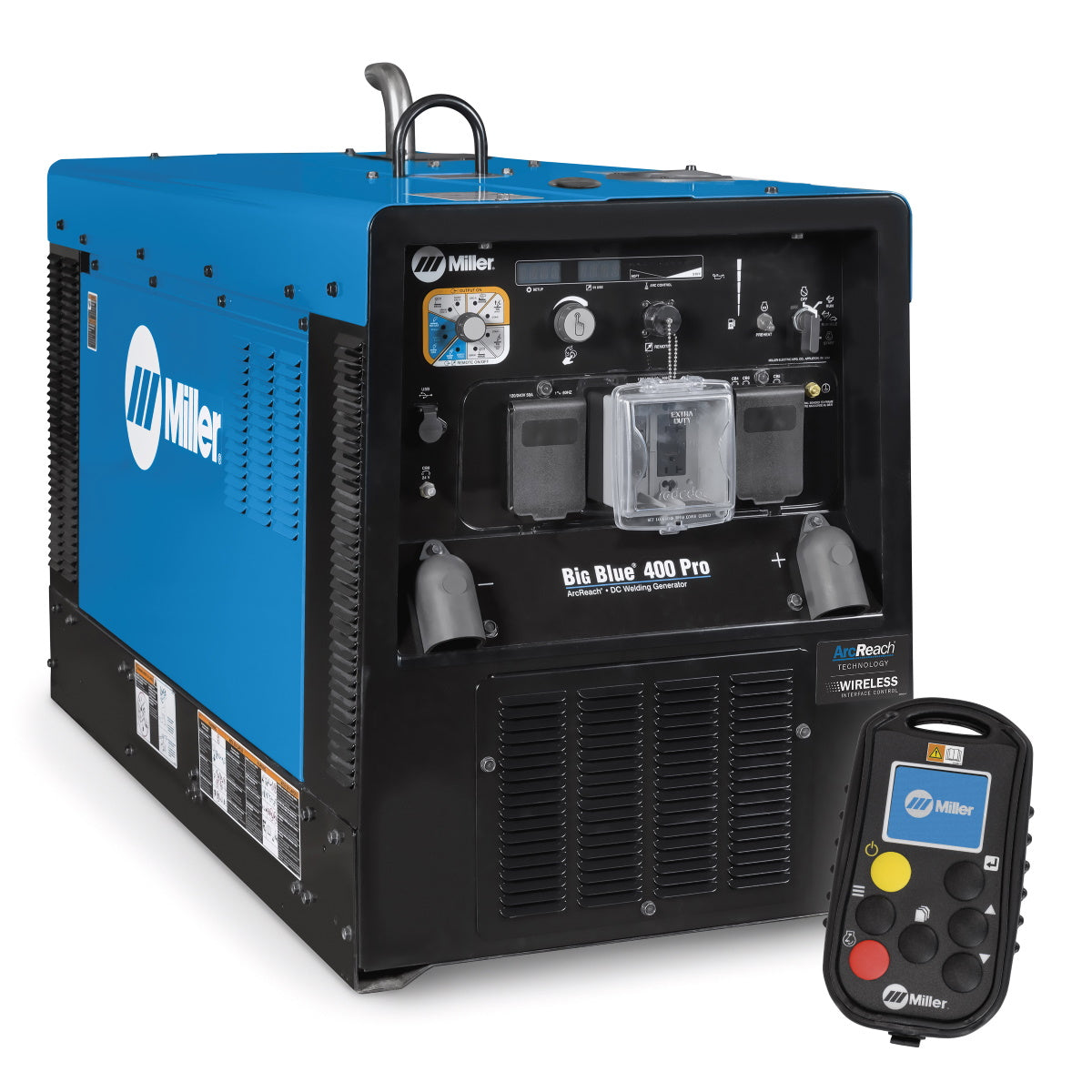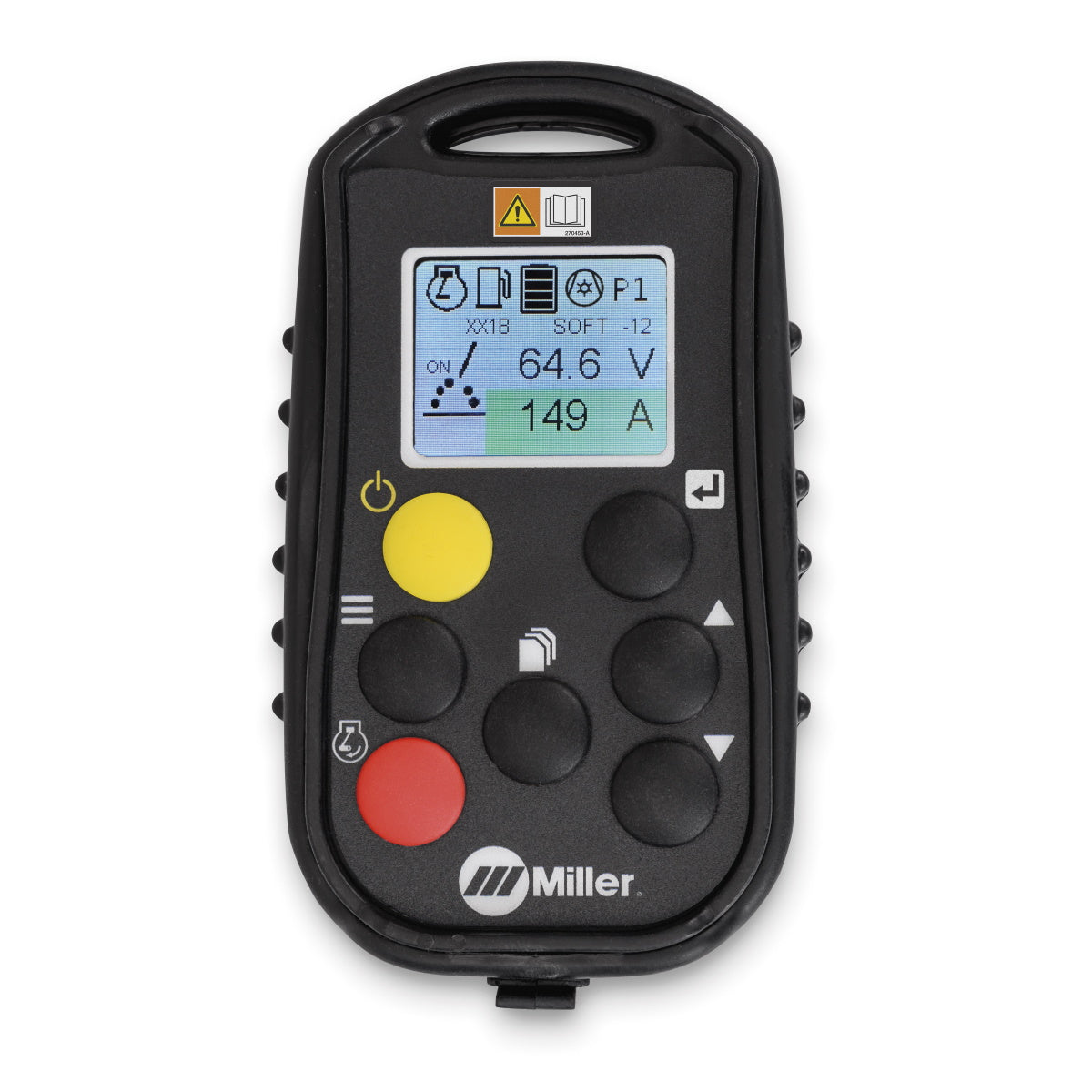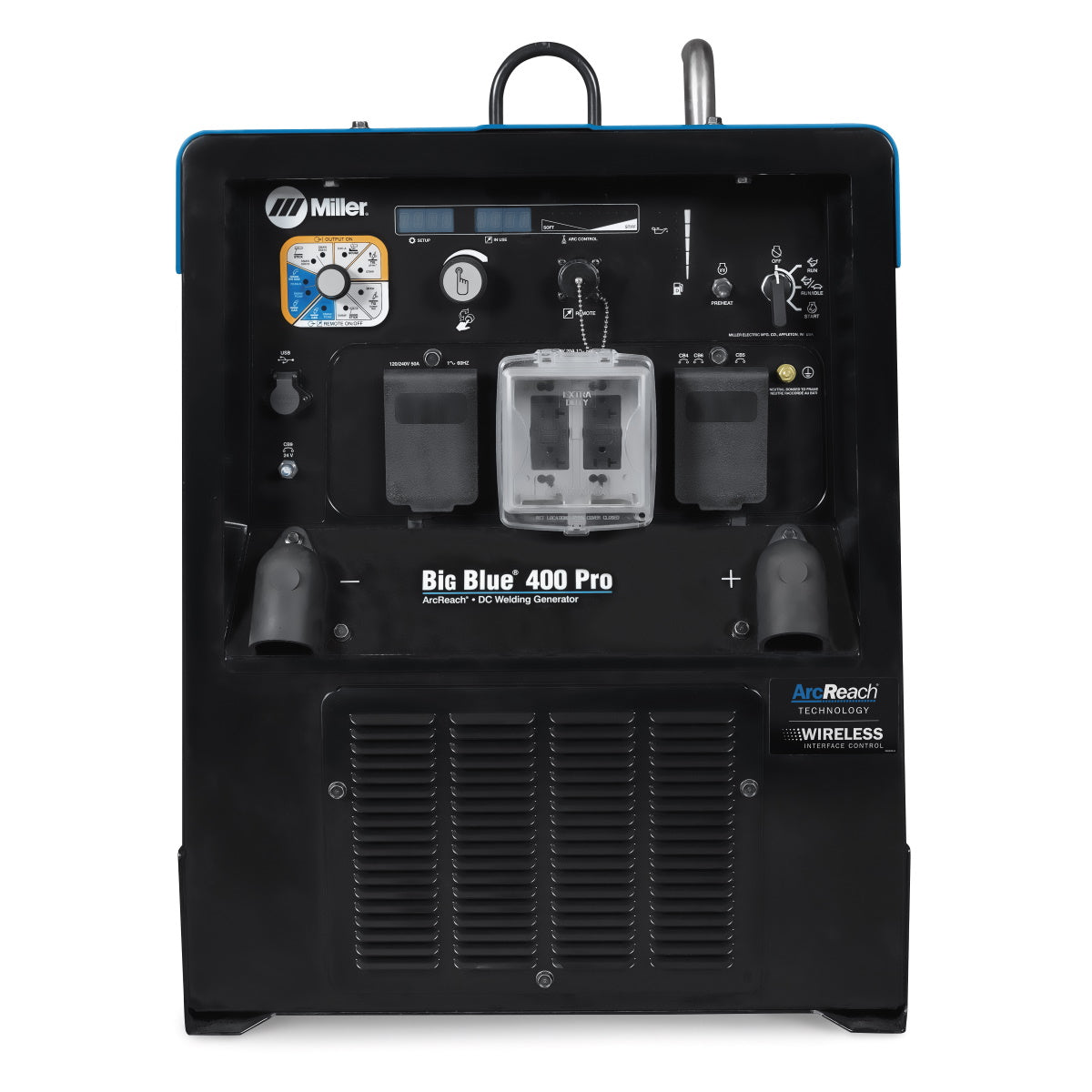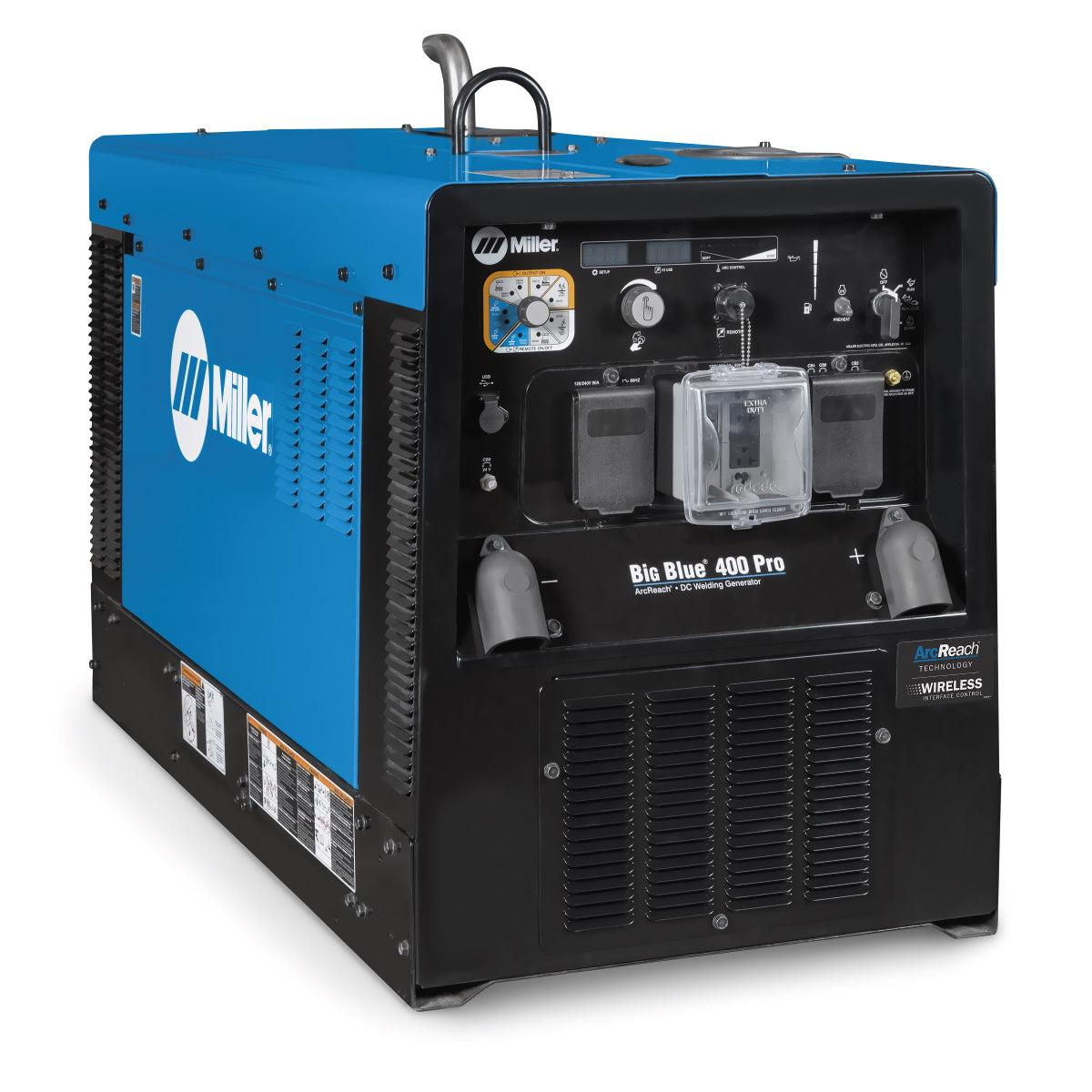 Miller Big Blue 400 Pro ArcReach Kubota Welder/Generator w/WIC (907732013)
WARNING: Cancer and Reproductive Harm - www.P65Warnings.ca.gov
The Miller Big Blue 400 Pro ArcReach series diesel welder generators offer 10,000 continuous watts and 400 amp welding output. ArcReach technology allows the user to have full amperage control at the feeder rather than traveling back to the power source. All controls are automatically shifted to the ArcReach feeder once you connect the lead from the power source.

Wireless Interface Control
With WIC, you can change welding processes, adjust parameters, select and save preset programs, turn the machine on/off, get service reminders and more from where you are on the jobsite. Extend time between fill ups and maintenance intervals while eliminating the need to go back to your machine to make adjustments. Please see "video" tab for further information.

Dynamic DIG Technology
Unlike conventional DIG that provides a preset amount of short-clearing current, Miller-exclusive Dynamic DIG technology works on a time-based algorithm that automatically adjusts the amount of current required to clear a short. Delivers a smoother more consistent arc that can be tailored to match application, material, fit-up and welder technique.
ArcReach Technology
An ArcReach system allows you to change weld settings from your ArcReach feeder or StickTIG remote, saving a trip to the power supply. ArcReach uses the existing weld cable to communicate welding control information between the feeder or Stick/TIG remote and the power source. This technology eliminate the need for control cords, and their associated problems and costs.

Features
Digital Meters with SunVision Technology
Simple-to-set Controls
Industrial USB Port
Adjustable Hot Start
Automatic Engine Idle
120V Block Heater
Low OCV Stick
Thermal Overload Protection
Standard 14-Pin Receptacle
HD Powder Coat resists Rust and Corrosion
MPN: MIL907732013
UPC: 715959685030
Phase: Single Phase
Download Product Spec Sheet