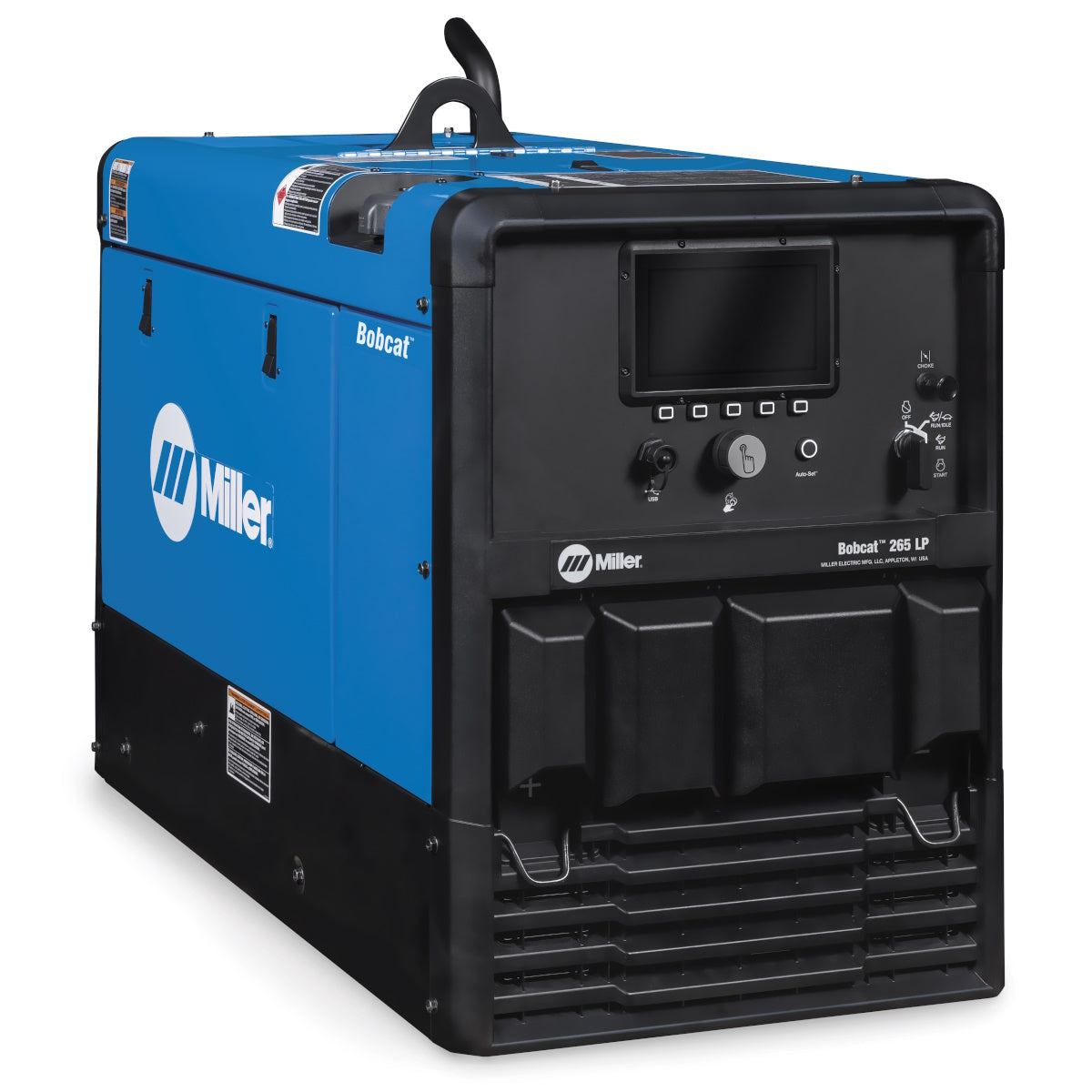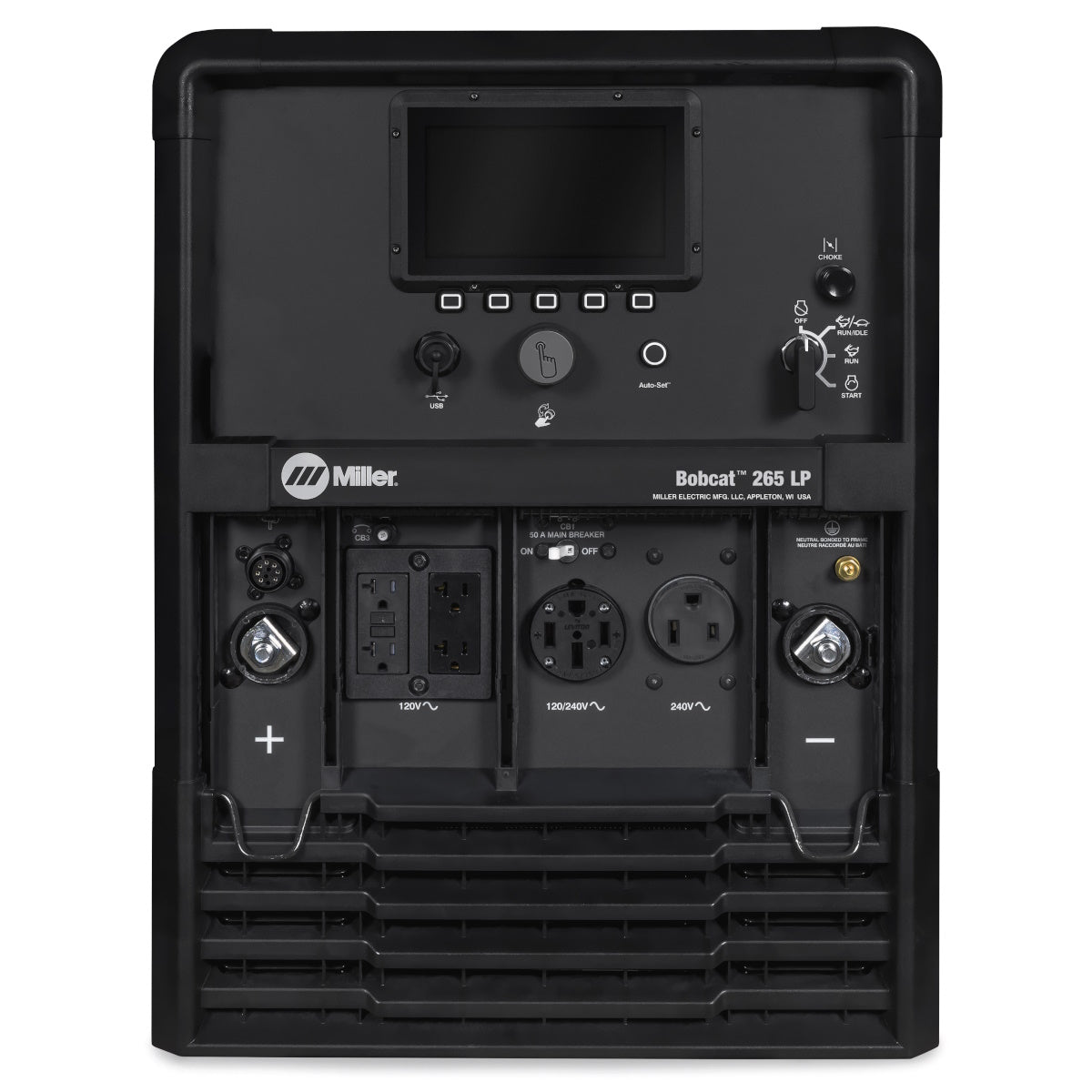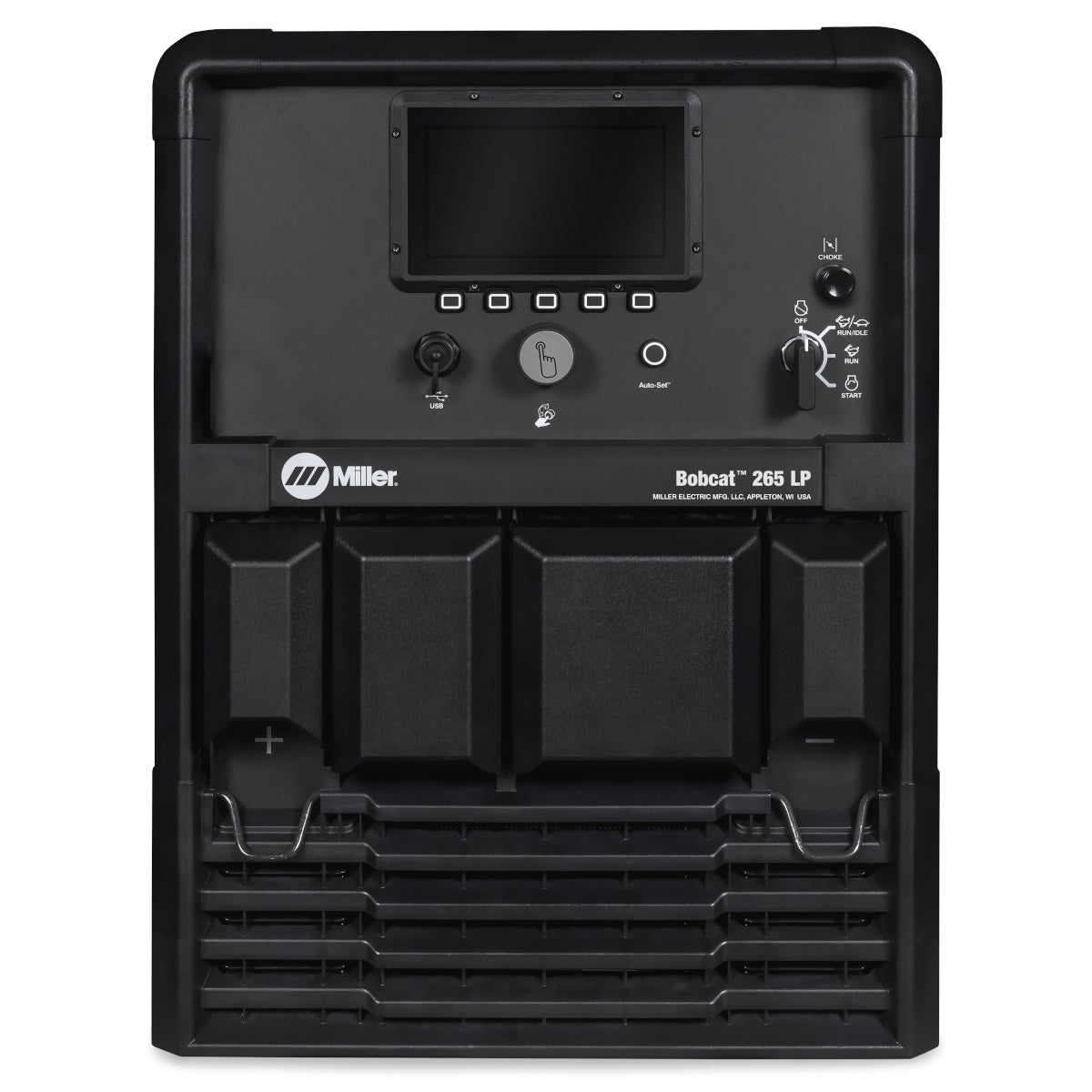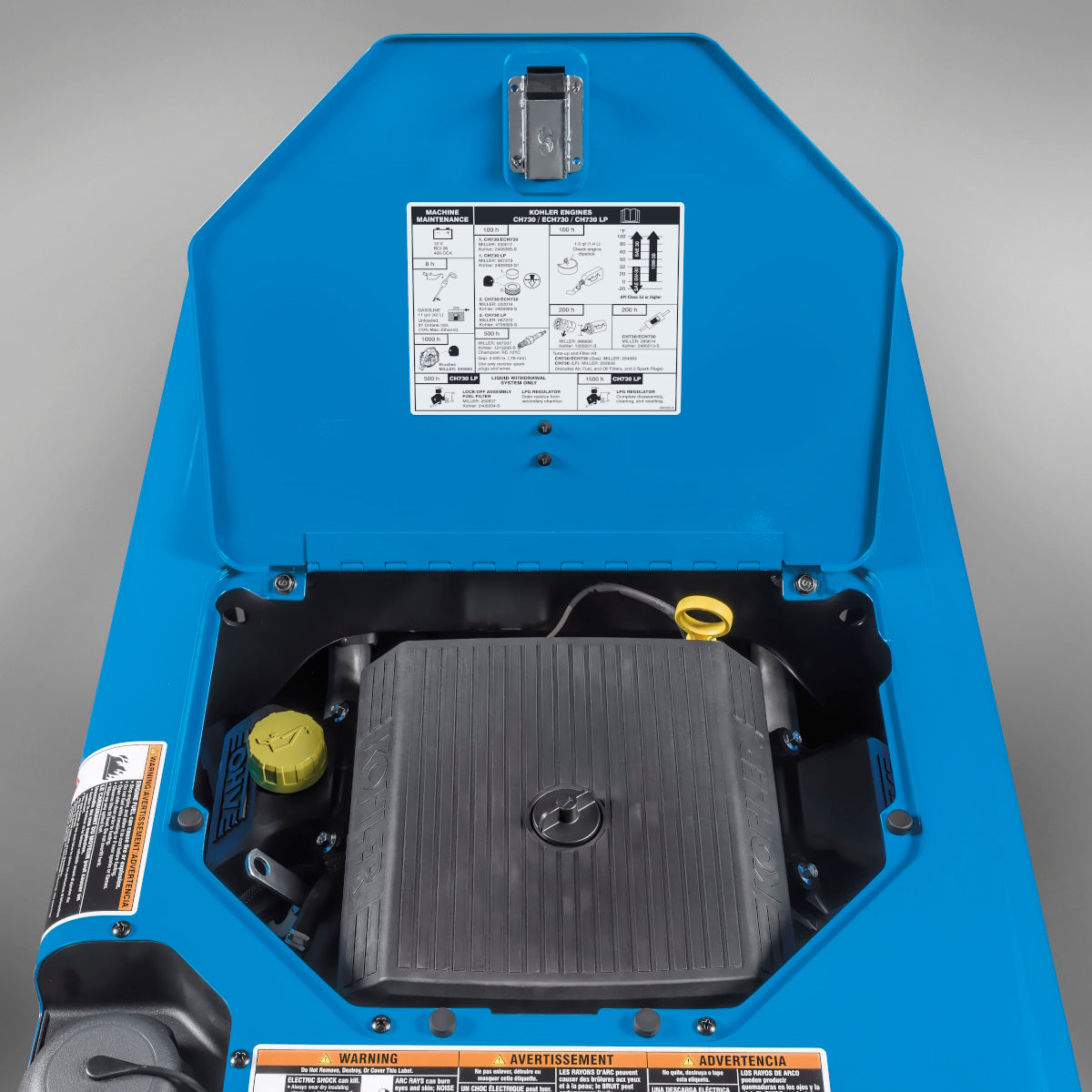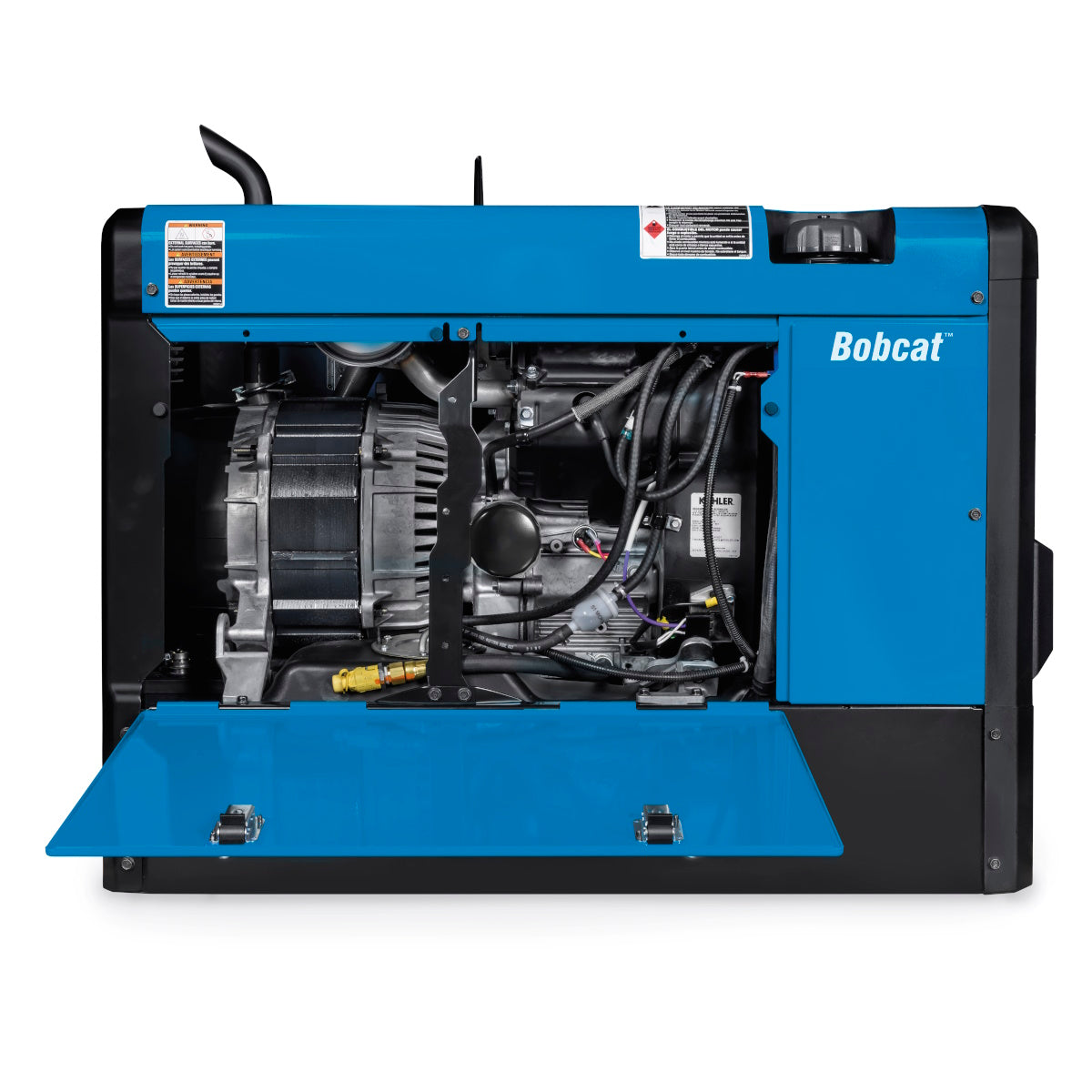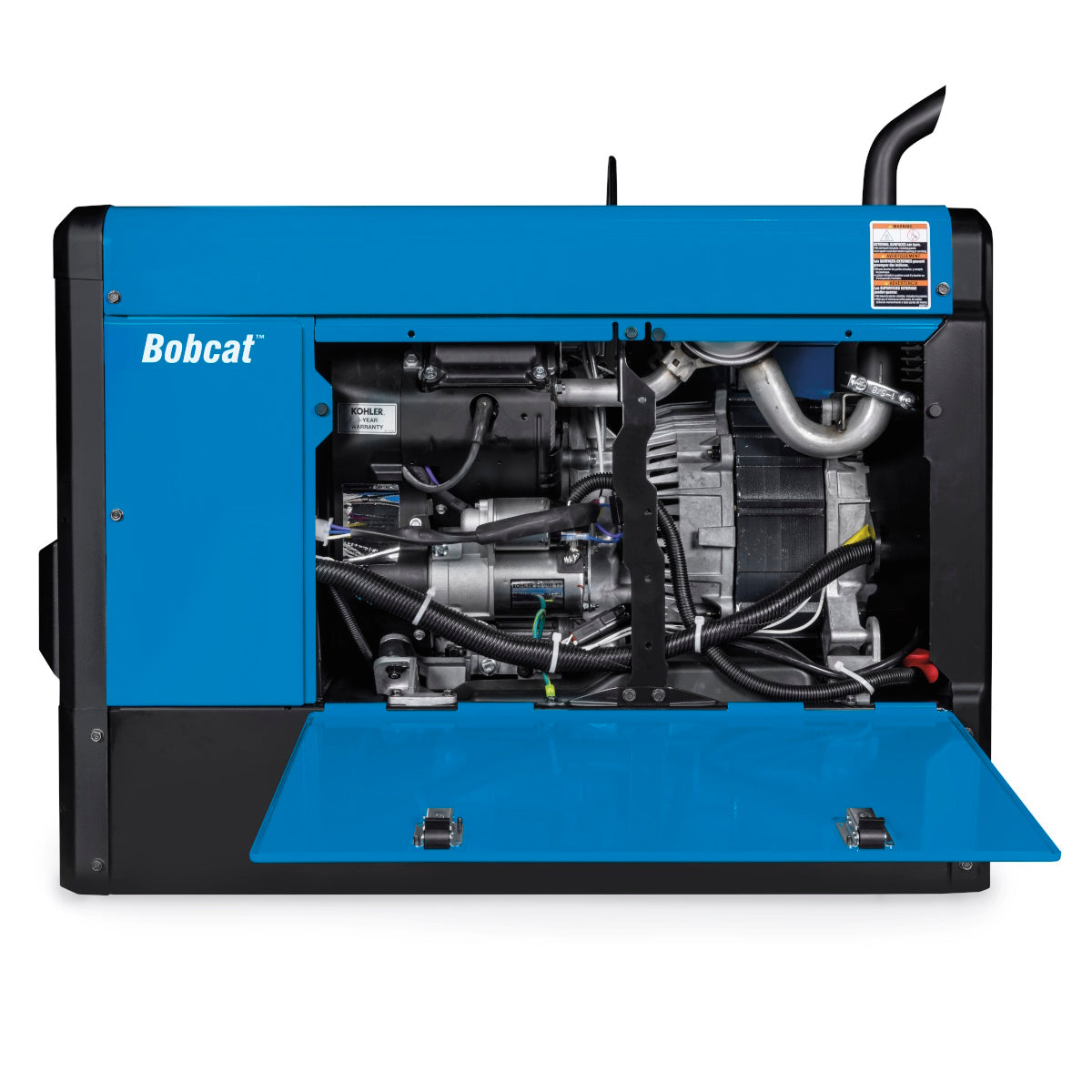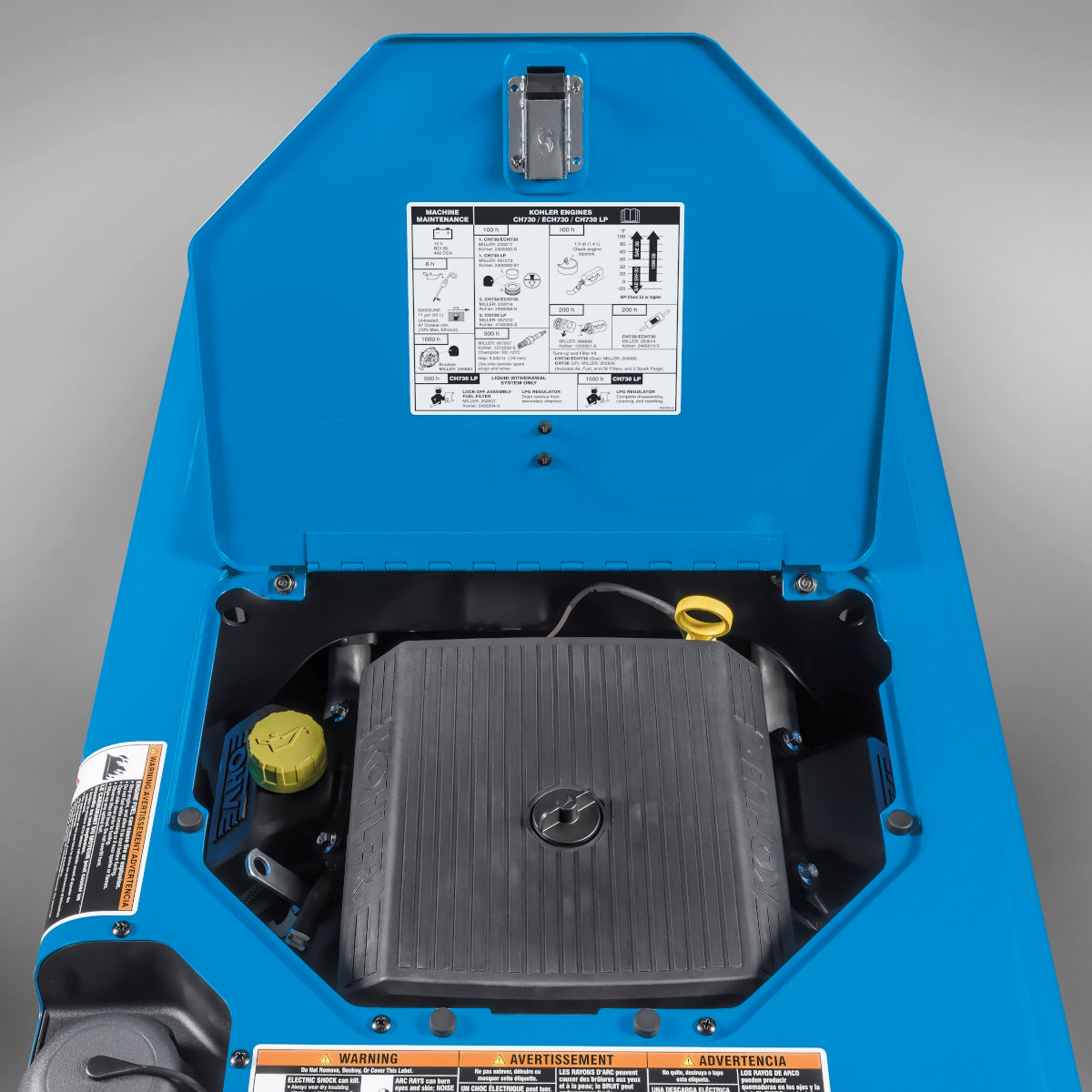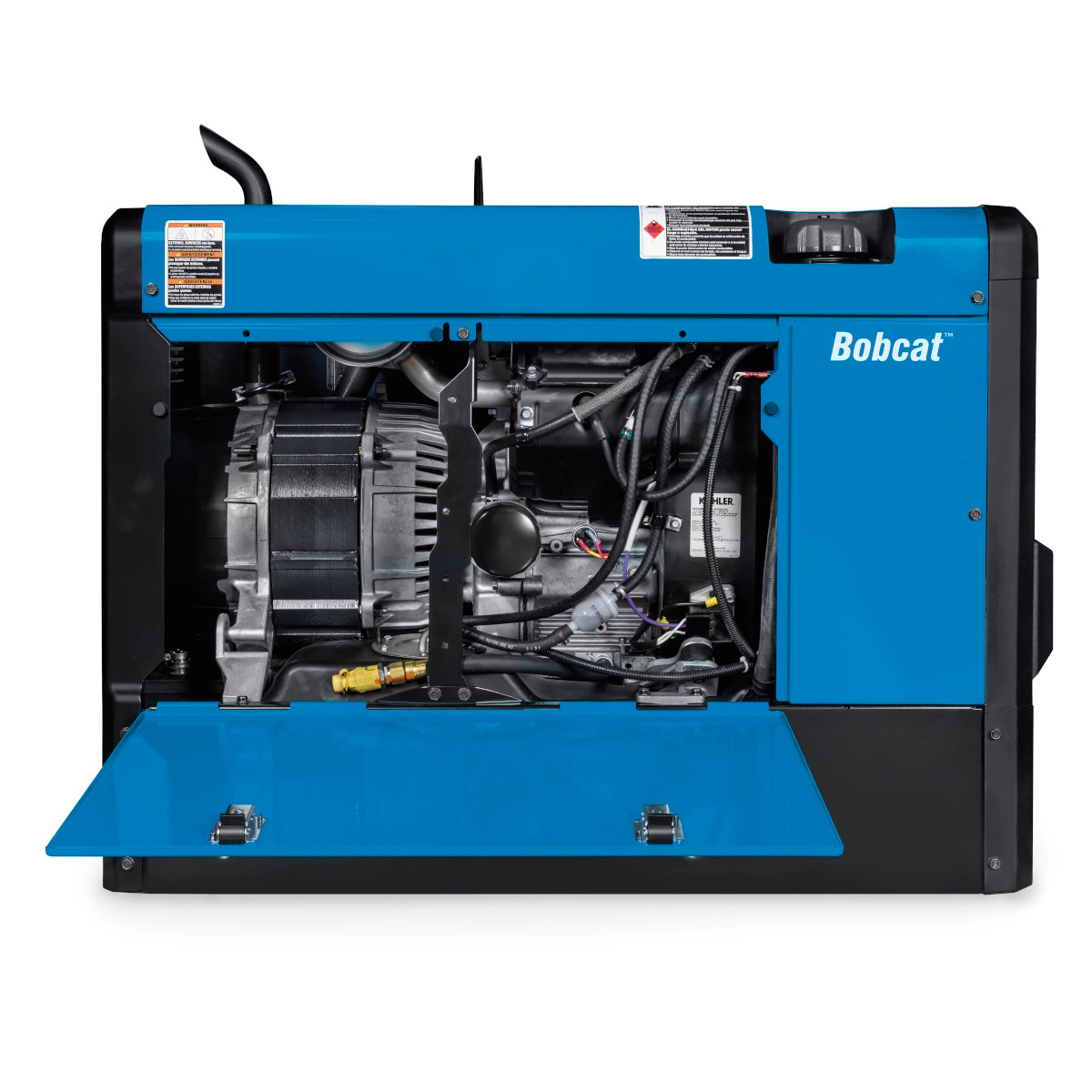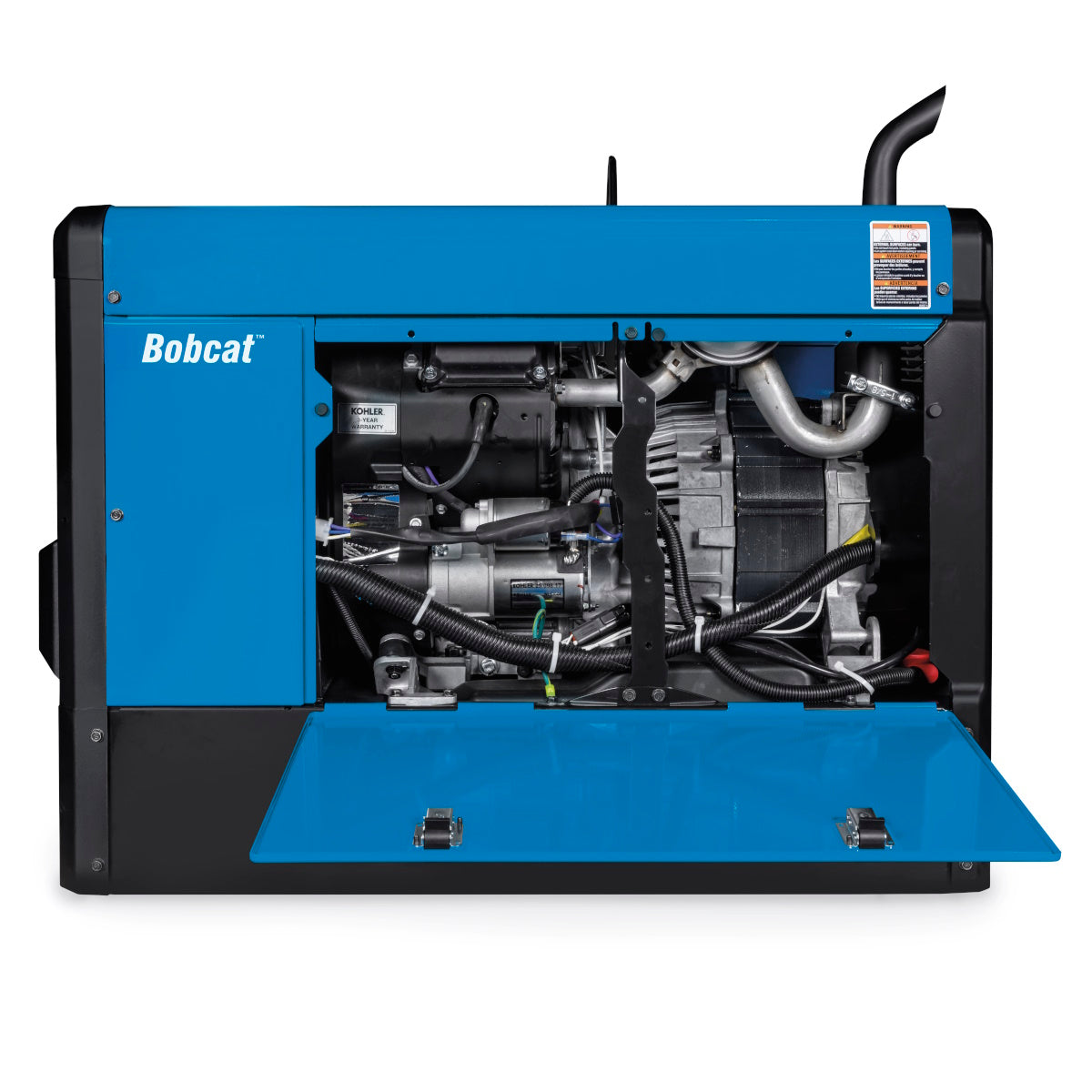 Miller Bobcat 265 Liquid Propane (LP) Welder/Generator (907827)
WARNING: Cancer and Reproductive Harm - www.P65Warnings.ca.gov
The Miller Bobcat 265 Welder/Generator is a reliable, simple engine-driven welder, great for stick and flux-cored welding. Designed for maintenance/repair operations, construction, farm, ranch and auxiliary power use. Generator power is great for farm/ranch, stand-alone generator and maintenance/repair operations. This model works strictly off Liquid Propane (LP), and does NOT have remote start/stop capabilities.
Easy to Use - Intuitive digital interface with Auto-Set makes it quick and easy to precisely set weld parameters for any process.

Lighter and Smaller - The Bobcat 265 weighs less than any other engine-driven welder in its class. It's over 100 pounds lighter and 13% smaller than previous models, so it's easier to move and takes up less space on trucks.
Smooth Arcs - Get unparalleled welding performance with 7018 and 6010 stick electrodes. Arcs start easily and create less spatter, delivering more of the productivity you need.
No Arc Interference or Power Spikes - Get full auxiliary power with no arc interference, for superior weld quality. Jobsite tools can run without interruption, helping you get more done.
Data Visibility
Predictive maintenance information helps you plan necessary service time. Productivity screens make it easier for you to monitor machine use.

Direct Spool Gun Connection
Make it easy to weld aluminum. Expand the types of jobs you can take on. Adapters are no longer required with the integrated 10-pin connection. Optimized for Spoolmate and Spoolmatic spool guns.
Easier Maintenance
With its intuitive design, the daily maintenance of our new Bobcat welder/ generators is faster and easier. With front panel maintenance displays, you know when your equipment needs to be serviced. And servicing is simple because:
• Oil checks can be performed from the top by the front panel
• Toolless panels allow for quick access
• Single-side fuel fill and oil drain/filter
• Accu-Rated– Not Inflated Generator Power

Accu-Rated– Not Inflated Generator Power
Miller's Accu-Rated 11,000 watts of usable peak power is delivered for a minimum of 30 seconds. Accu-Rated means peak power is usable for maximum generator loads such as plasma cutting, Millermatic MIG welders and motor starting. Accu-Rated peak power beats the competition's very short duration peak or surge power. Use your peak power; it's more than a number.

Reversed Generator Airflow
Exclusive engine and generator packaging design operates cooler and more efficiently. The engine is rotated towards the front to create more efficient airflow. More efficient airflow and exclusive engine location are significant contributors to reduced sound level and size reduction. Hot air recirculation is eliminated when machine is mounted in tight spots, and internal parts are kept cool for optimal performance.

Smooth Power – Not Spike Power
Revolutionary ten-degree skewed-rotor design optimizes generator performance for smoother power - not spiked power found with other brands. Better power— better performance.

Designed for Reliability
From Appleton, Wis. USA, Miller's welder/generators are the most rugged, durable and long-lasting in the industry. They manufacture them to exceed requirements for extreme working conditions and they are hard-working from the core:
• Copper windings and iron generator components for a quality-built machine
• Lugged — not soldered — heavy internal leads for better field durability
• Superior cooling technology for maximum performance and engine life
• Super-tough armor to protect the welder/generator from accidental impact
• Protective armor doors to cover the weld studs and receptacles as required by OSHA and CSA for jobsite safety
• Lift hook integrated into the center frame, which bolts to the machine's base for greater durability
• Long runtimes provide many hours of use before refueling is necessary

MPN: MIL907827
UPC: 715959704298
Phase: 1 Phase
Download Product Spec Sheet