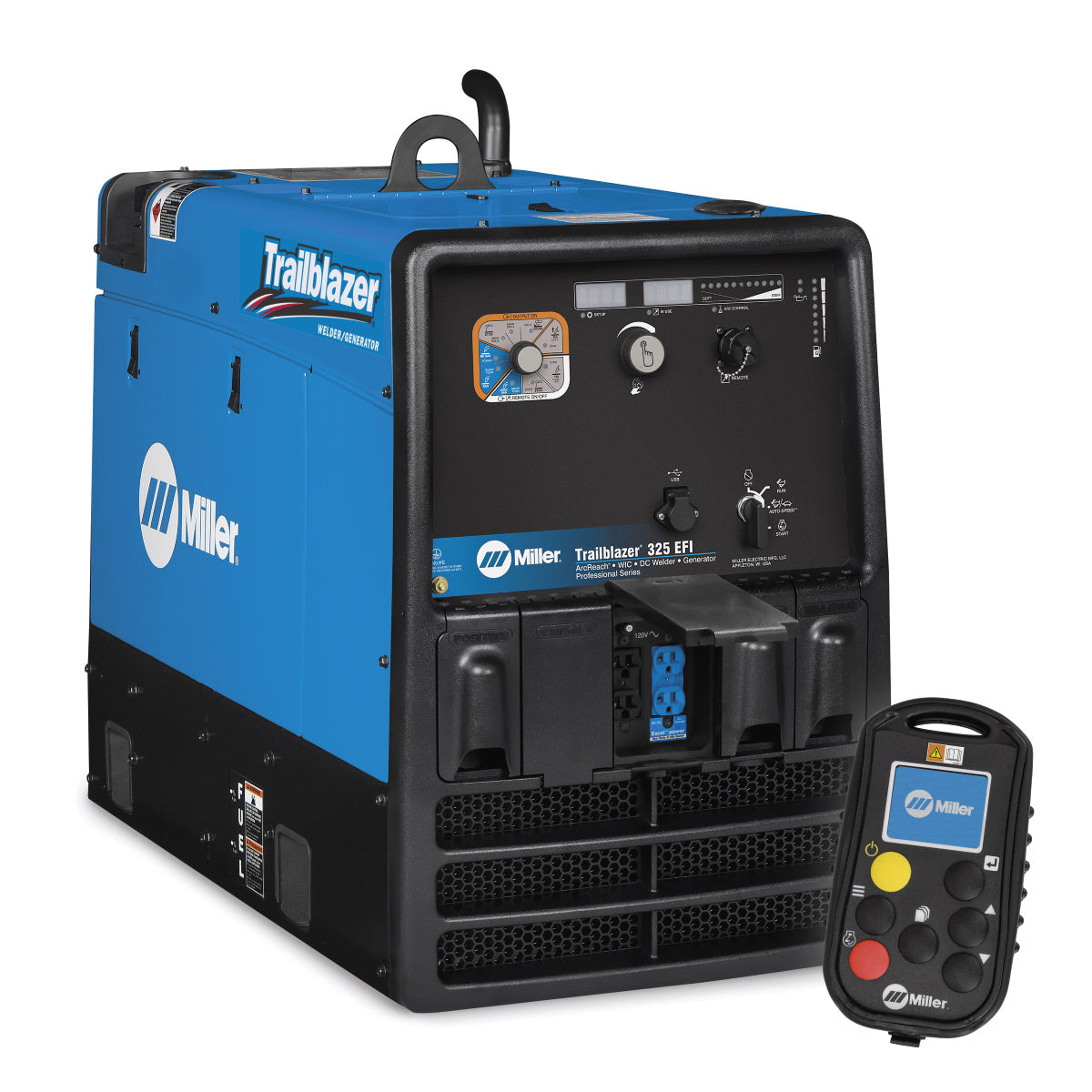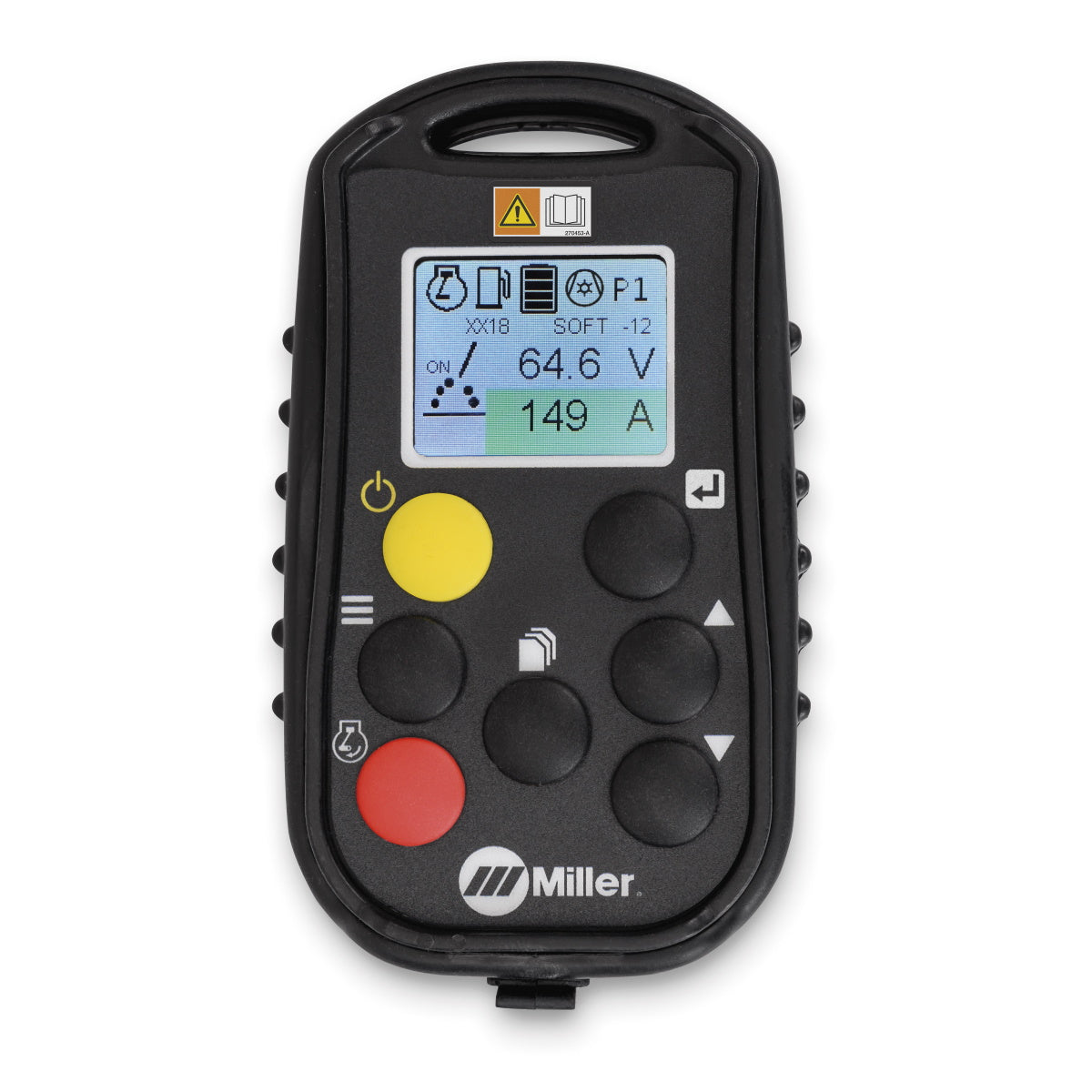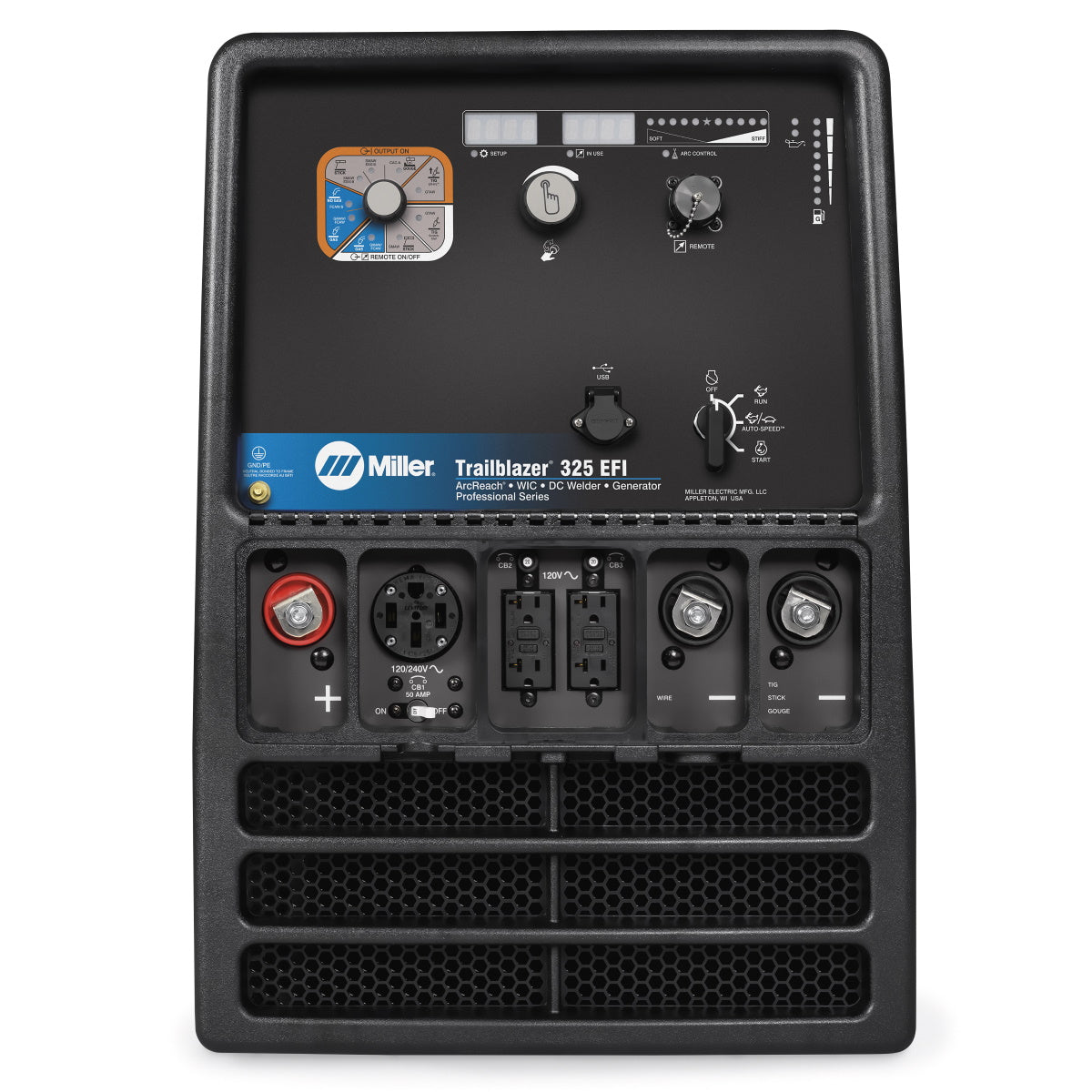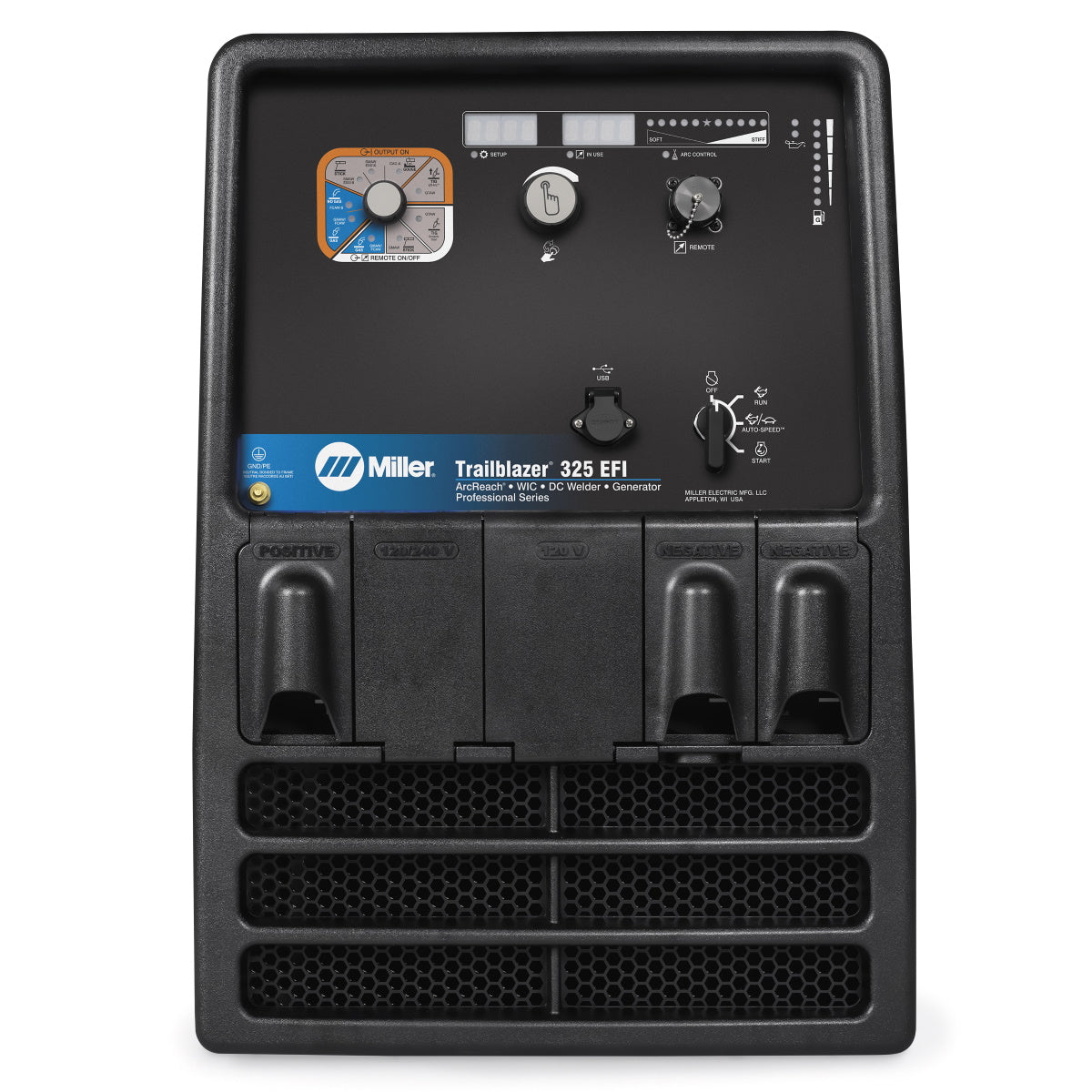 Miller Trailblazer 325 EFI Welder/Generator w/GFCI, Excel Power, WIC (907798003)
The Miller Trailblazer 325 EFI Kohler Welder/Generator offers innovative technology designed for the professional welder. Unbeatable arc performance, the smoothest, most stable arc in the industry and an independent welder and generator power system make the Trailblazer an excellent choice for heavy industrial applications. The WIC stands for Wireless Interface Control - this new handheld device gives you full control of your Trailblazer like never before.

Wireless Interface Control
With WIC, you can change welding processes, adjust parameters, select and save preset programs, turn the machine on/off, get service reminders and more from where you are on the jobsite. Extend time between fill ups and maintenance intervals while eliminating the need to go back to your machine to make adjustments. Please see "video" tab for further information.




Dynamic DIG Technology
Unlike conventional DIG that provides a preset amount of short-clearing current, Miller-exclusive Dynamic DIG technology works on a time-based algorithm that automatically adjusts the amount of current required to clear a short. Delivers a smoother more consistent arc that can be tailored to match application, material, fit-up and welder technique.
Excel Power
Power at idle - unlike competitive machines that provide auxiliary power only at 3,600 RPM, Excel power delivers a full 2,400 watts of 120-volt inverter-based, pure sine-wave power at idle. With excel power you can operate jobsite tools like grinders at quiet, fuel-saving speeds.
Electronic Fuel Injection
Significantly enhances fuel savings and extends runtimes by optimizing the air/fuel ratio for all engine speeds and loads. When you add EFI to your Trailblazer, your machine will run at peak fuel efficiency, regardless of how you're using it. EFI equipped models are up to 42 percent more fuel efficient.
ArcReach Technology
An ArcReach system allows you to change weld settings from your ArcReach feeder or StickTIG remote, saving a trip to the power supply. ArcReach uses the existing weld cable to communicate welding control information between the feeder or Stick/TIG remote and the power source. This technology eliminate the need for control cords, and their associated problems and costs.
Auto-Speed technology
Standard on all models. Automatically adjusts the engine speed to run at lower speeds depending on the total power needed. Need more power? The engine will automatically ramp up. Change processes to something requiring less power, and the Trailblazer will automatically slow the engine down.

Quieter and Better Sound
Significant improvements in sound level and quality offer better jobsite communication, which provides a safer, more efficient working environment for you and your crew. New Bobcat welder/generators have rotated the engine toward the front to create more efficient airflow, resulting in significantly quieter operation. Now you can start your job earlier in the day and end it later, as well as work around hospitals, businesses, and residential areas.

Smaller and Lighter Design
New Bobcat welder/generators take up less space on trucks and trailers—leaving more room on your truck for other equipment and tools. Plus, they're easier to move safely around jobsites—even with weld cables and running gear attached.

Innovative Packaging Design
Reversed generator airflow is an exclusive engine and generator packaging helps your equipment operate cooler and more efficiently. The engine is rotated toward the front to create more efficient airflow — reducing the size and sound output.

Cleaner and Stronger Generator Power
Smart-Cor technology in the new Trailblazer includes a newly designed 10-degree skewed rotor and Wave Filter technology for a new level of clean generator power. The independent welder/generator power system means no interaction between jobsite tools and the welding arc.


Unbeatable Arc Performance
Miller's engineered the new Trailblazer to provide high-quality welds across a variety of applications— knowing quality welds begin with a quality arc. That's why we've significantly improved the performance for all welding processes and made it easy to fine-tune the arc to match your personal preferences and welding style.
• Three Stick modes for optimized arc performance — XX18, XX10 and Gouge
• Two Wire modes for simplified setup — Solid and Flux-Core
• Three TIG modes for optimized arc performance — Auto-Stop, Auto-Crater and Pulse
• NEW! TIG Pulse mode available for out-of-position welding, thin metals and stainless steel where a lower amount of heat is desired while welding
• Infinite arc control available in the Stick and Solid Wire modes for easier fine tuning of tough-to-weld materials and out-of-position applications

MPN: MIL907798003
UPC: 715959684927
Phase: Single Phase