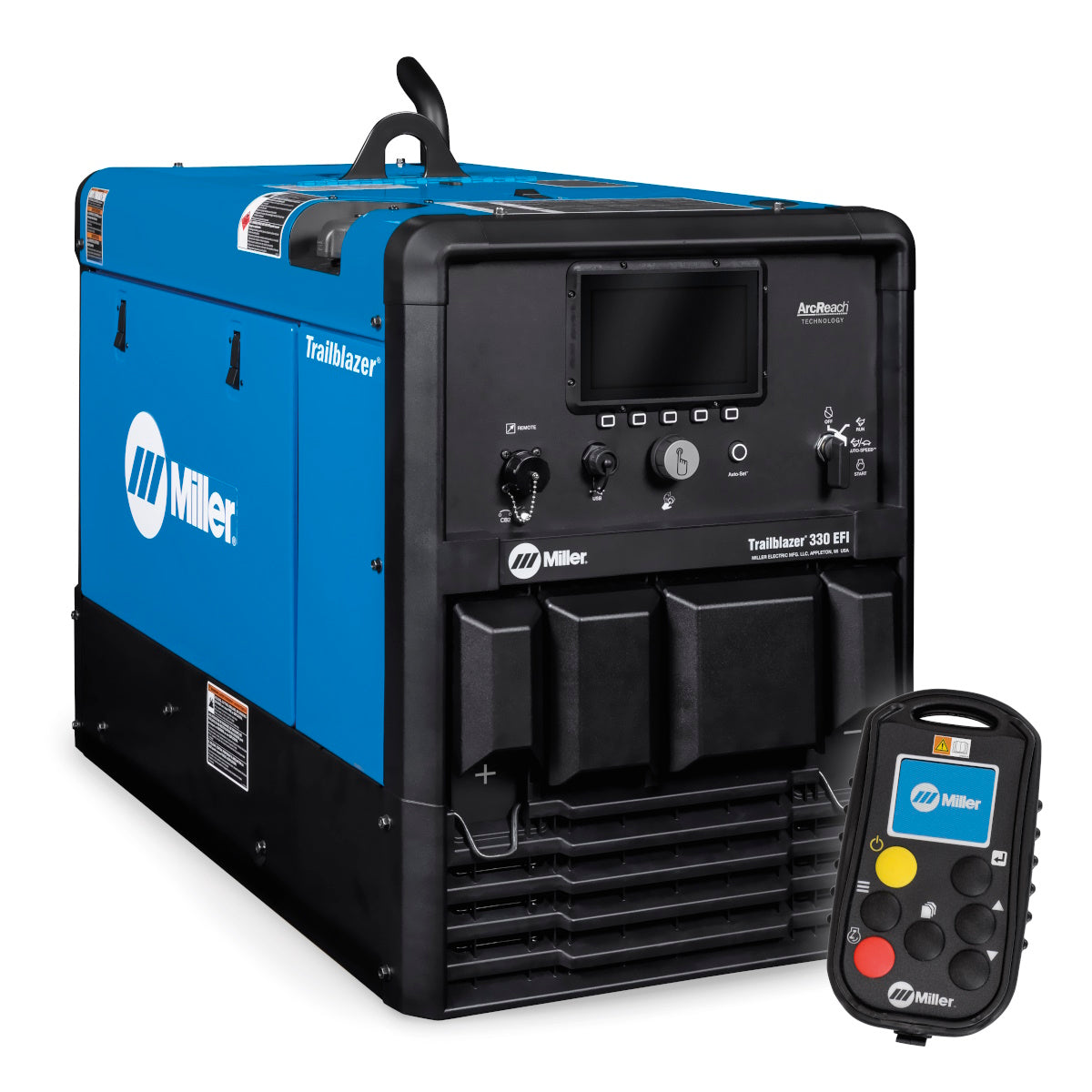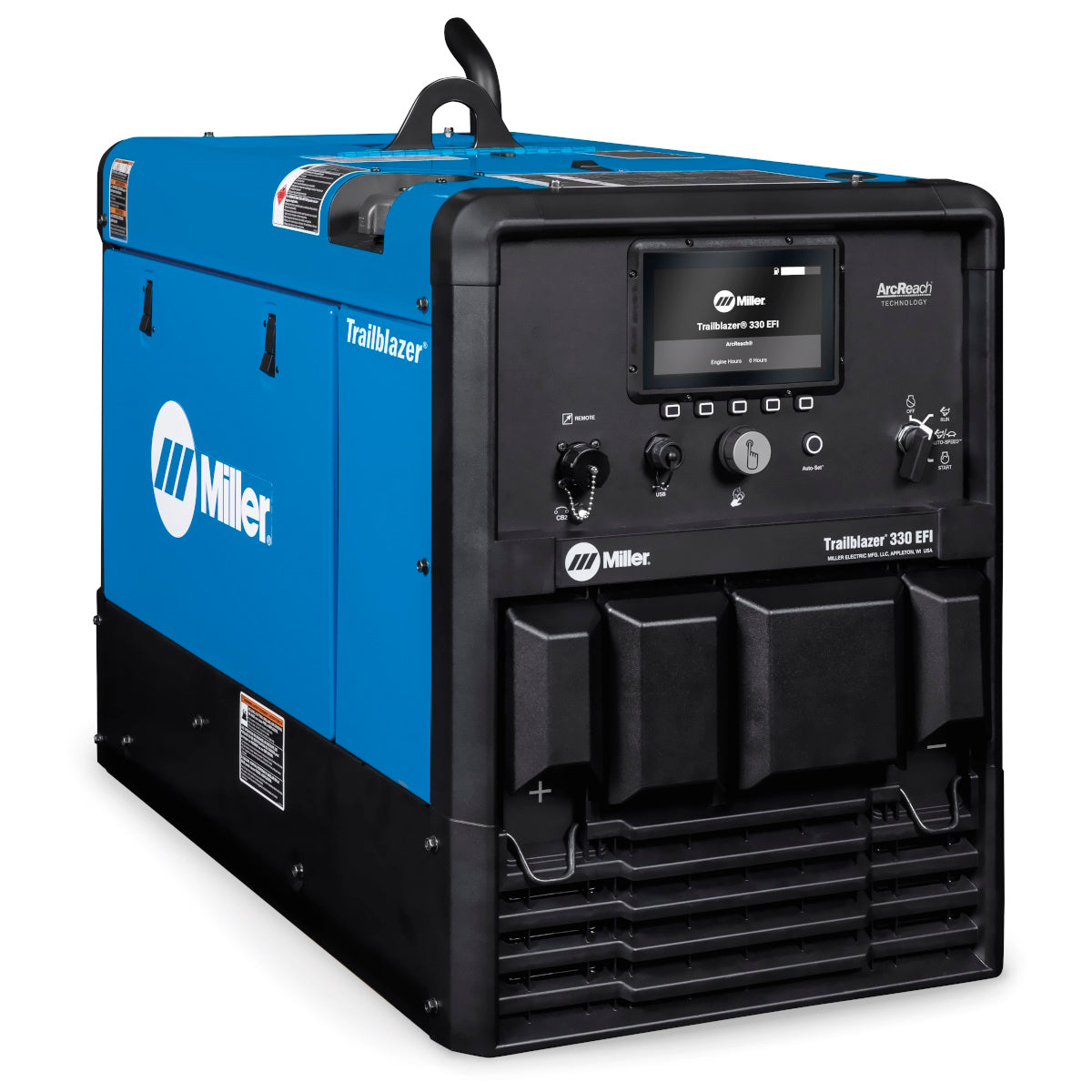 Miller Trailblazer 330 EFI Welder/Generator w/Excel Power and WIC (907832002)
WARNING: Cancer and Reproductive Harm - www.P65Warnings.ca.gov
 The new Trailblazer 330 from Miller offers exclusive technologies such as Dynamic Dig, ArcReach, and Auto-Set.  These trailblazers come with an intuitive LCD screen that provides data visibility and predictive maintenance information.  Previous models required an adapter for aluminum spool gun welding, but the new Trailblazer 330 units have a 10-pin direct connection.  All Trailblazer 330 models come standard with ArcReach Technology, but Excel Power, Battery Charge, WIC (wireless interface control), and Polarity Reversing are optional.  

This particular model Trailblazer comes with EFI, Excel Power, and Wireless Interface Control (WIC).
Standard Features
Dynamic Dig - automatically adjusts the current required to clear a short.
ArcReach - parameter control at the wire feeder without needing a control cord.
Auto-Set - offers predefined weld settings for specific thickness applications.
Data Visibility - predictive maintenance and service interval indicators.
Direct Spool Gun Connection - 10 pin connection for Spoolmate 200 and Spoolmatic guns.
Advanced Auto-Speed - matches engine speed to load, reducing fuel consumption and lowering noise levels.
Lighter Design - 85 lbs lighter than previous models.
Easy Maintenance - toolless panels for easy oil check/change.
Reversed Air Flow - operates cooler and more efficiently.

Optional Features
Wireless Interface Control (WIC) - change welding processes, adjust parameters, select/save preset programs, engine on/off, and get service reminders. 
Electronic Fuel Injection (EFI) - more reliable starts, no choke adjustments, 42% more fuel efficient, ideal for high altitude operation.
Excel Power - provides 2,400 watts of 120V power while idling, ideal for welding and running power tools simultaneously.
Battery Charge/Crank Assist - ideal for heavy machinery fleet operators to charge or jump start dead batteries. (Requires the 300422 Jump Cables).

Quick Specs
Weld Output: 20-330A Stick | 15-40V MIG | 20-330A DC TIG
Power Output: 12,000 W Peak | 10,500 W Continuous
Sound Levels: 65 dB @ 150A | 73.5 dB @ 330A
Dimensions: 26.5" H x 20.13" W x 37.06" D
Weight: 400 lbs
MPN: MIL907832002
UPC: 715959707329
Phase: 1 Phase
Download Product Spec Sheet