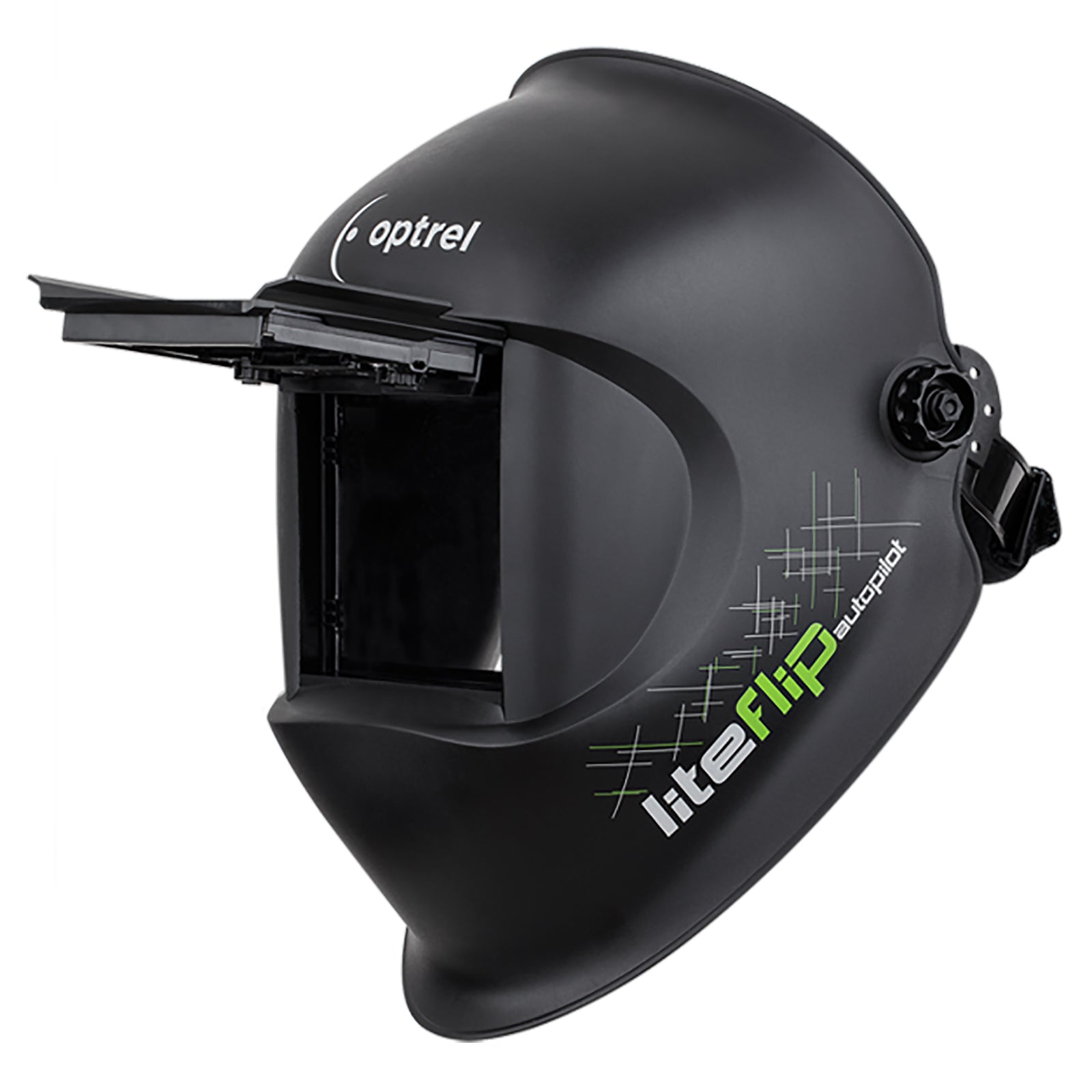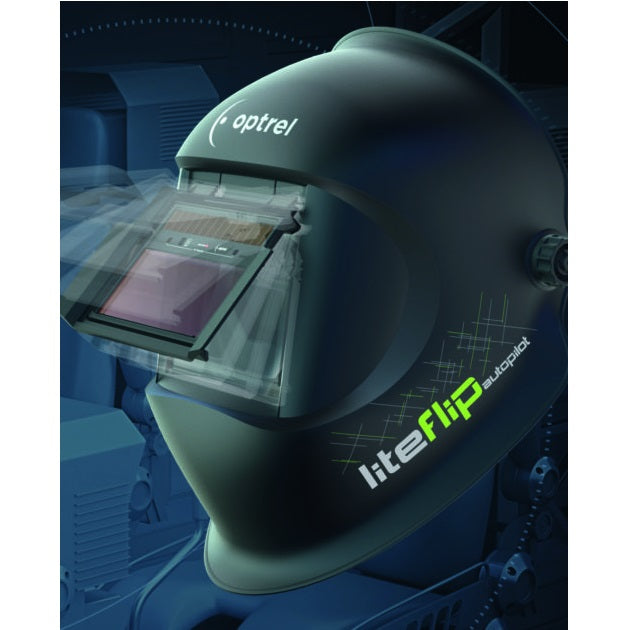 Optrel Liteflip Autopilot Welding Helmet (1006.700)
The Optrel Liteflip Autopilot Welding Helmet (1006.700) combines the advancements in lens technology that you've come to expect from Optrel, with the convenience of a flip-up hood. Thanks to Optrel's Adaptive Shade Autopilot, the lens offers full protection by automatically adjusting the shade level as you weld. Different process or different amperage? Doesn't matter. The Autopilot feature has you covered.

Multi-Purpose Use:
Optimized for most welding applications. With shade levels 1/4/5-14, the Lightflip is suited for the majority of welding applications, including all MIG/TIG/Stick welding, plasma welding and cutting, and oxy-gas welding. It features a flip-up window for perfect vision during grinding or setup.

Adaptive Shade Autopilot:
Set it and forget it! Optrel's exclusive Adaptive Shade Autopilot automatically adjusts the Liteflip's ADF to the appropriate shade level as you weld. Its third sensor helps the Liteflip immediately detect changes in arc intensity and adjust accordingly. You can stay focused on what really matters: striking the perfect arc.

Twilight ADF Technology:
New technology reduces eye fatigue. Unlike other ADF lenses that rapidly return to light, the Liteflip's Twilight ADF Technology restores light more naturally, presenting a smoother transition to the eyes. This exclusive technology reduces eye fatigue on welders who are continuously welding, enabling them to work safer and more comfortably.


MPN: OPT1006.700
UPC: 640127615812