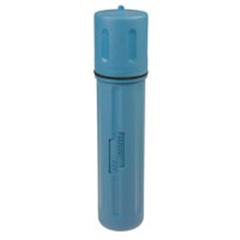 Rod Guard Welding 14" Electrode Rod Storage Canister
The Rod Guard® 14 inch Electrode Rod Storage Canister holds up to 10 lbs. of 12 inch or 14 inch electrodes in a high-impact polyethylene case to protect your electrodes from damage. High heat resistant up to 225 degrees Fahrenheit, these rod guards are certified chloride-free and feature a threaded cap with long-lasting neoprene seal to keep the canister airtight; preventing dreaded moisture contamination.

All Rod Guard® canisters are proudly made in the USA and are built to last!