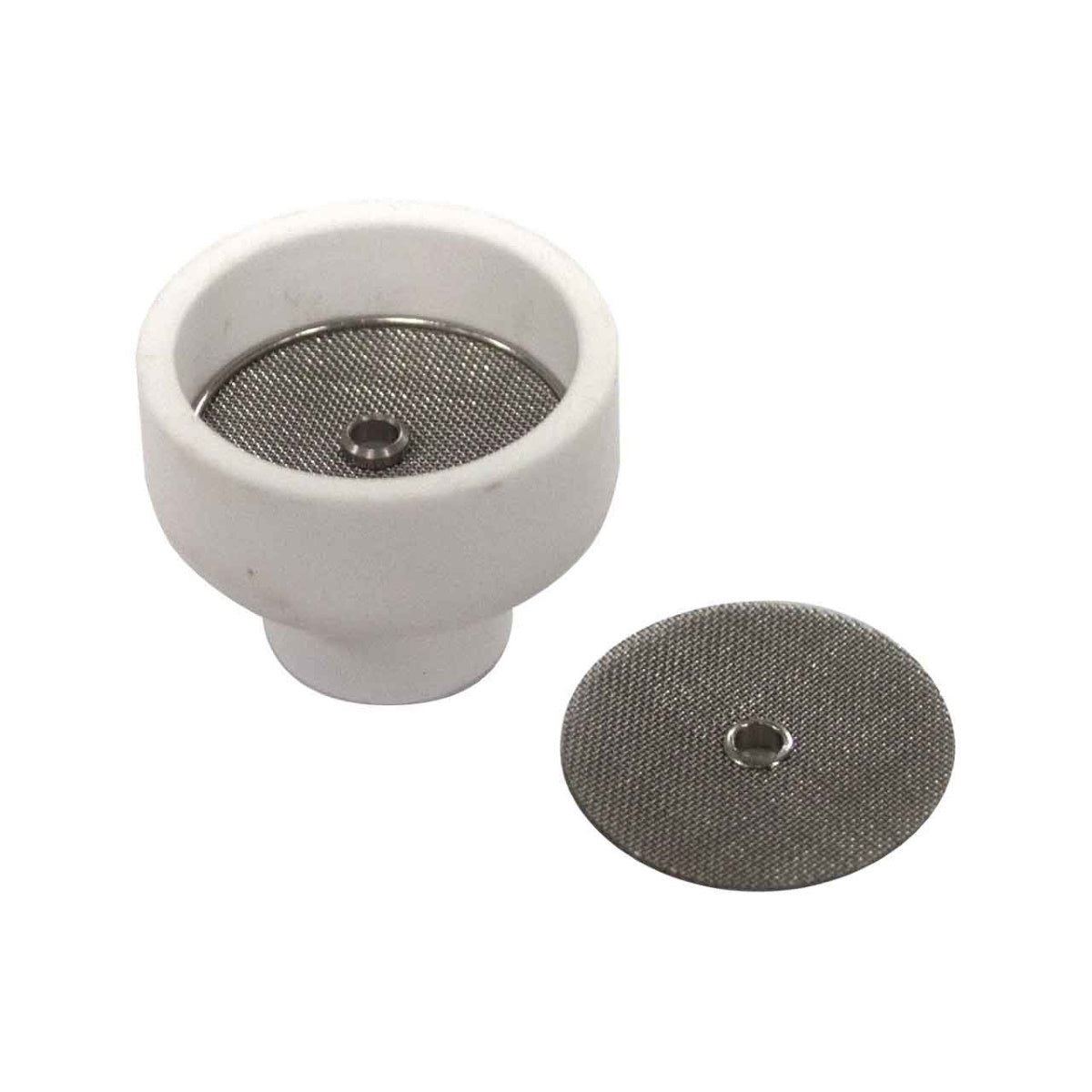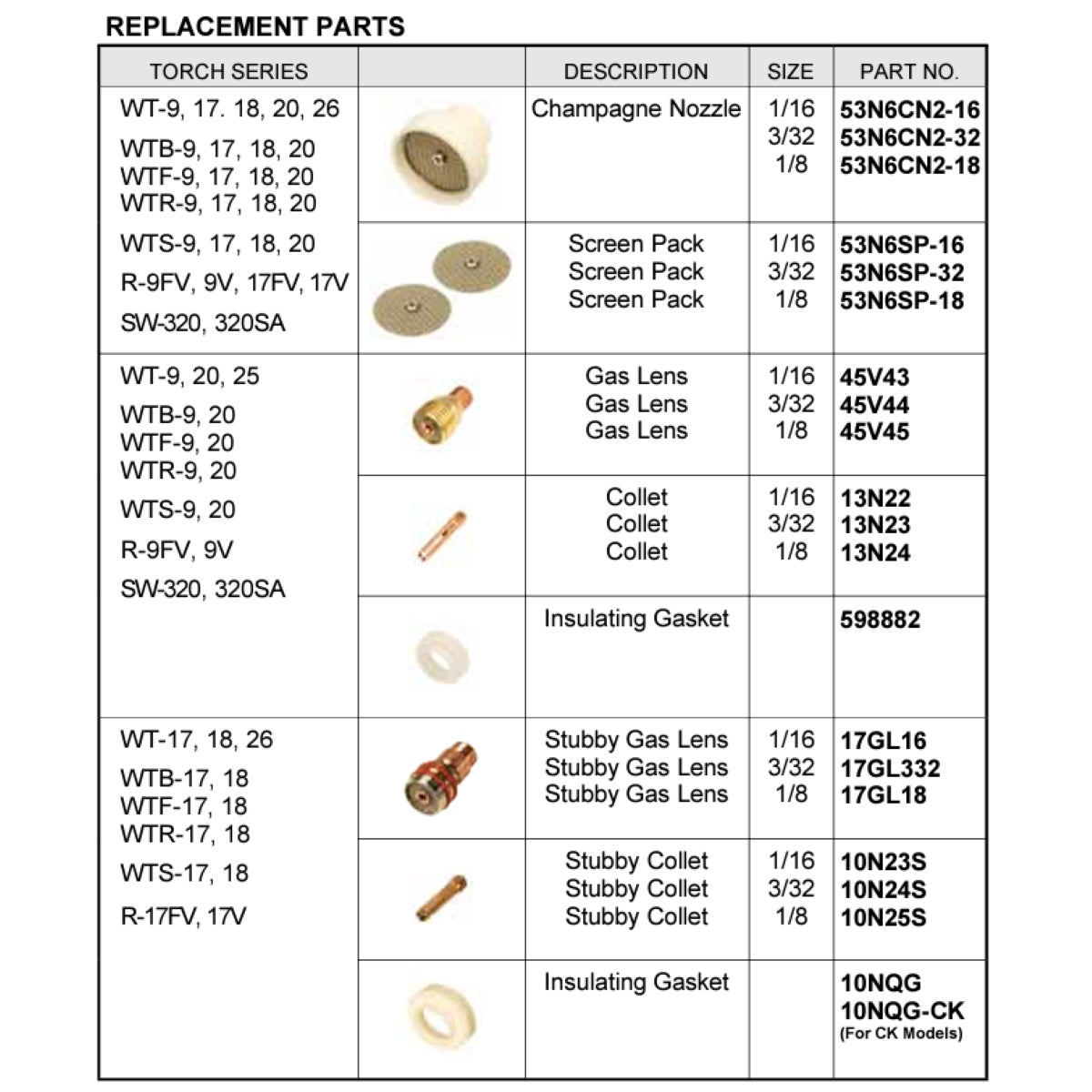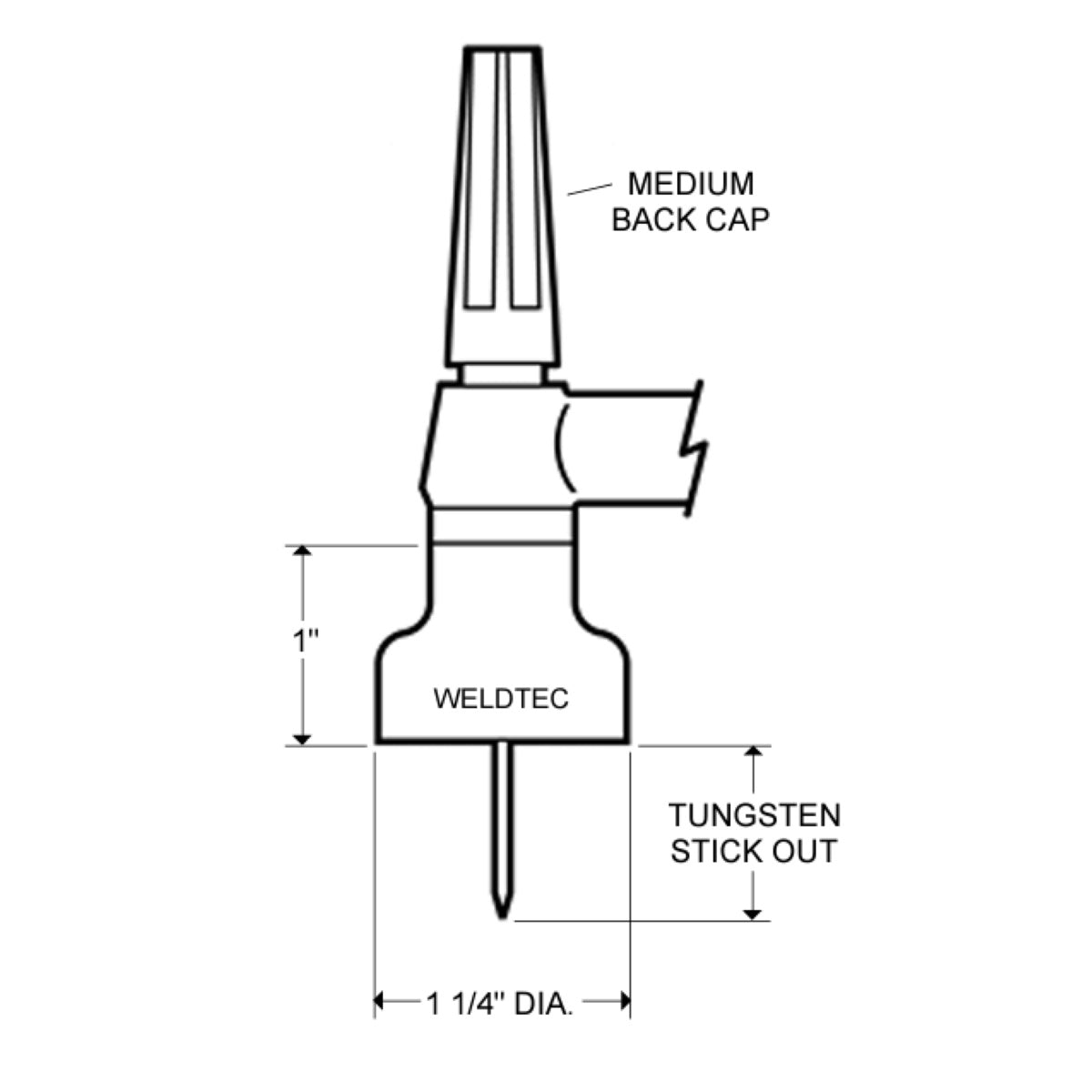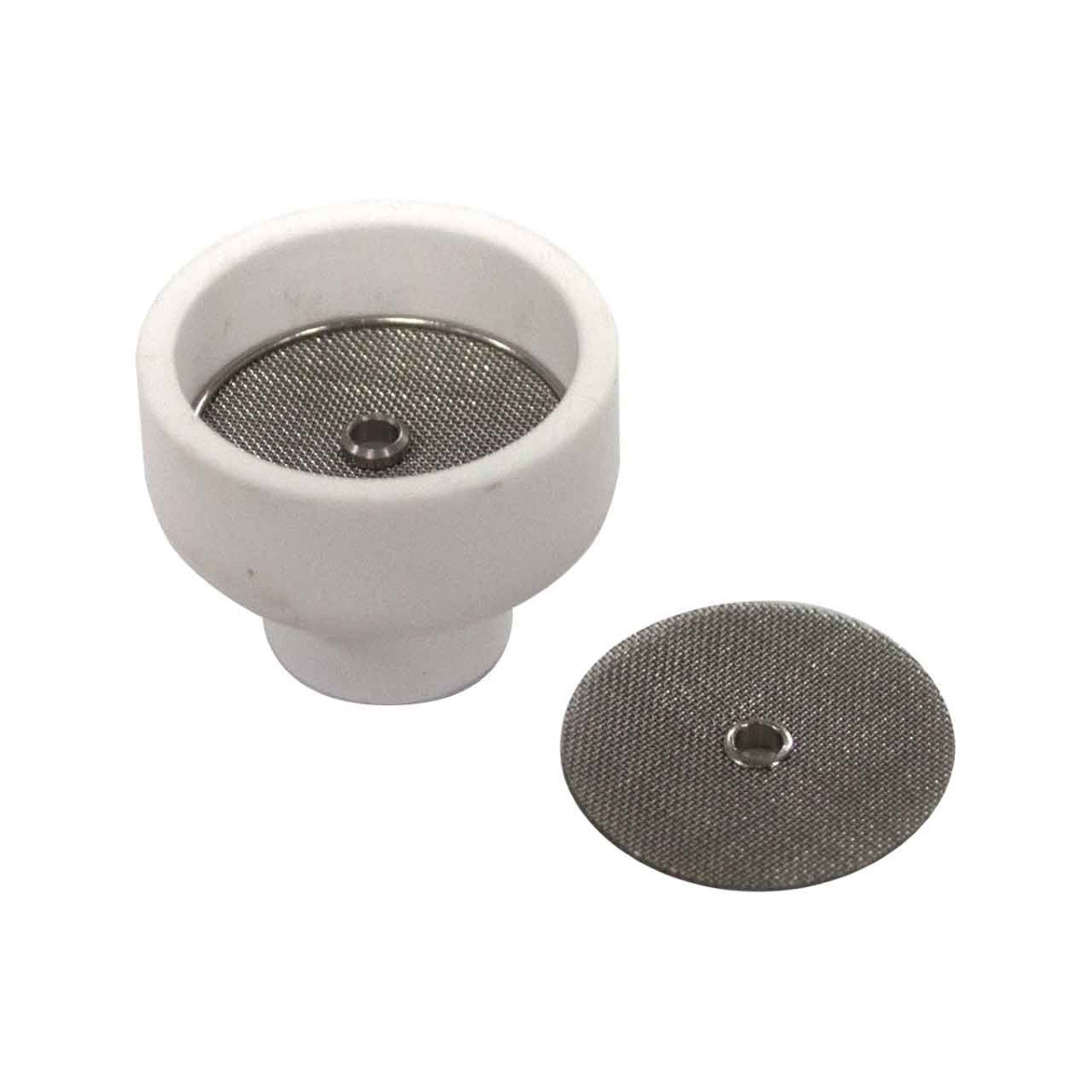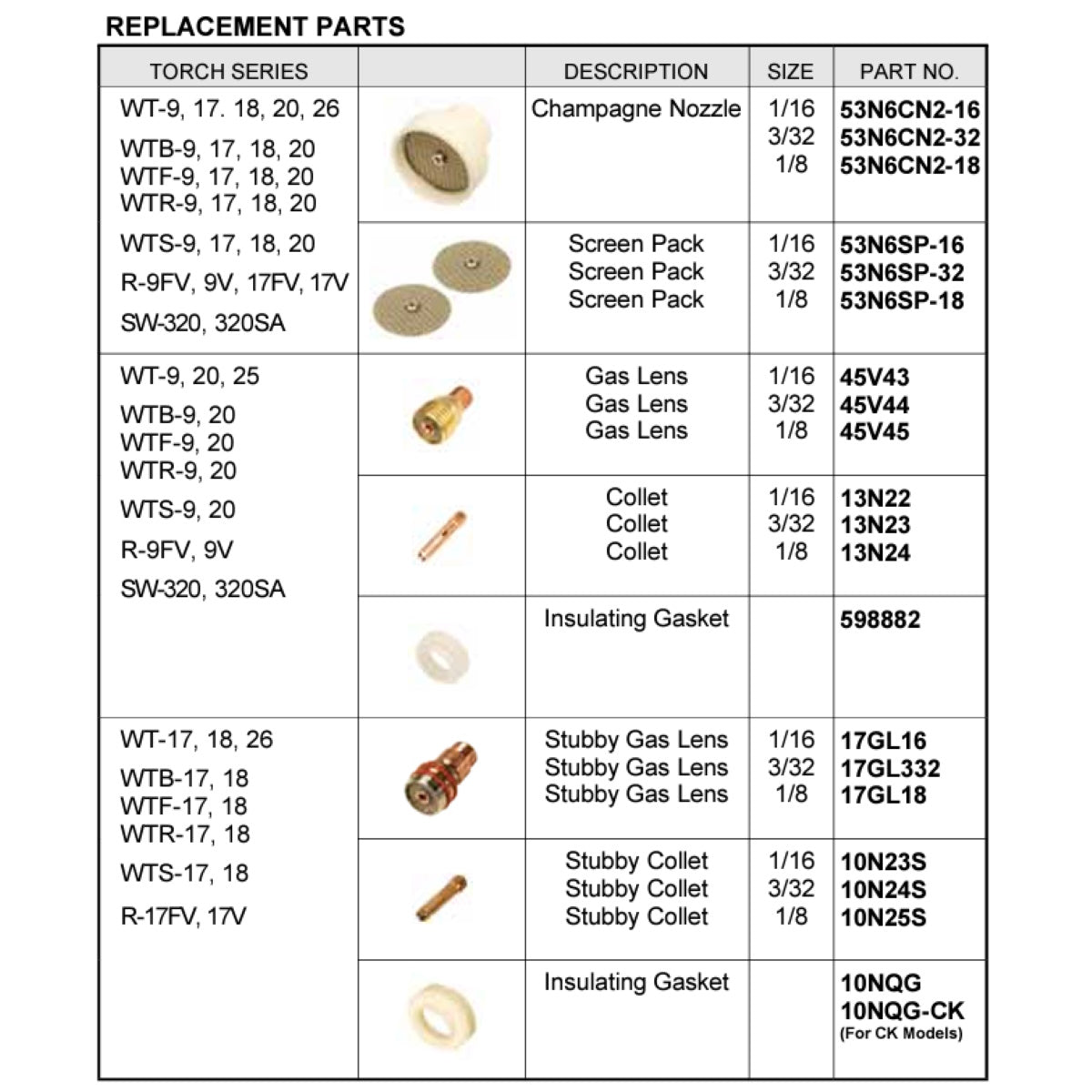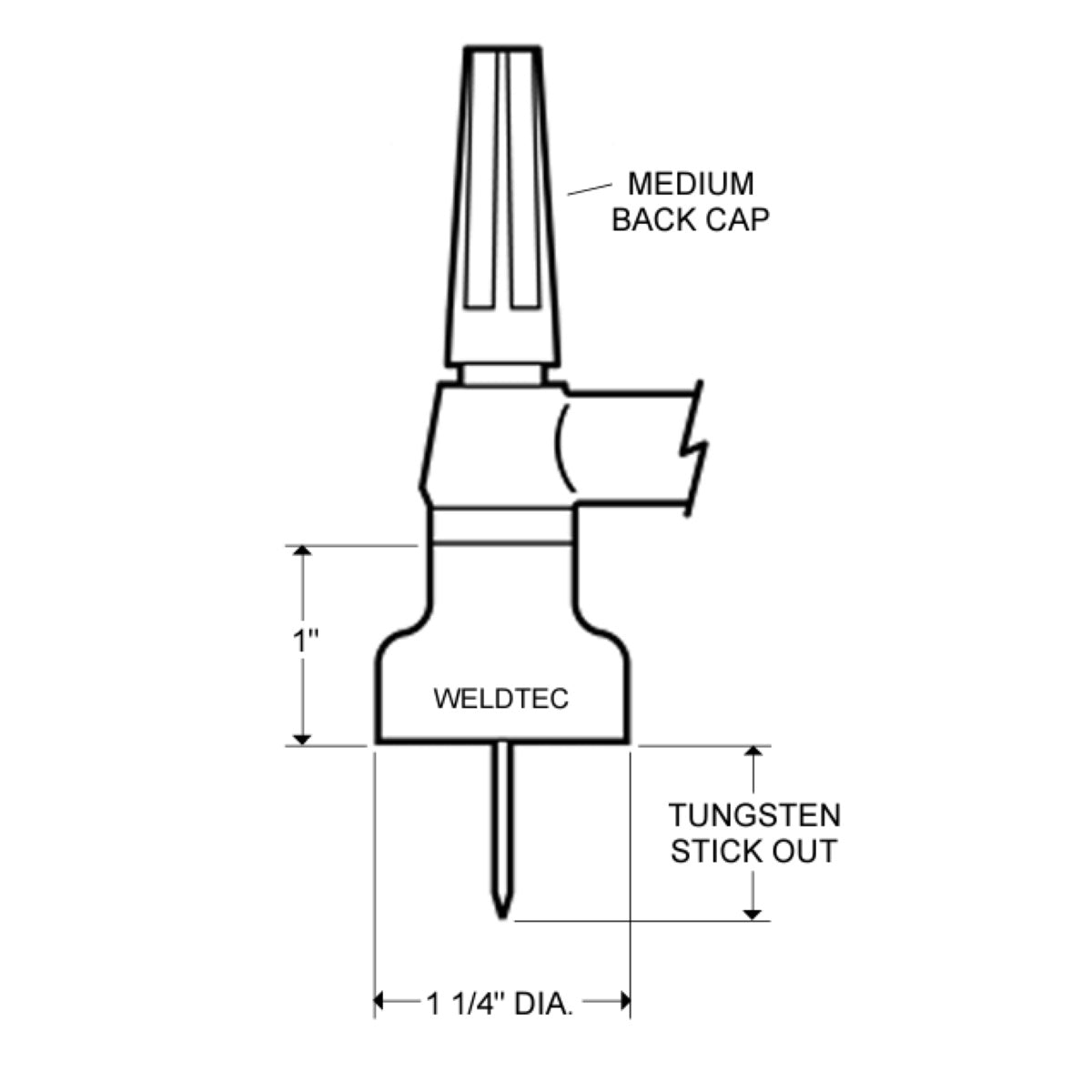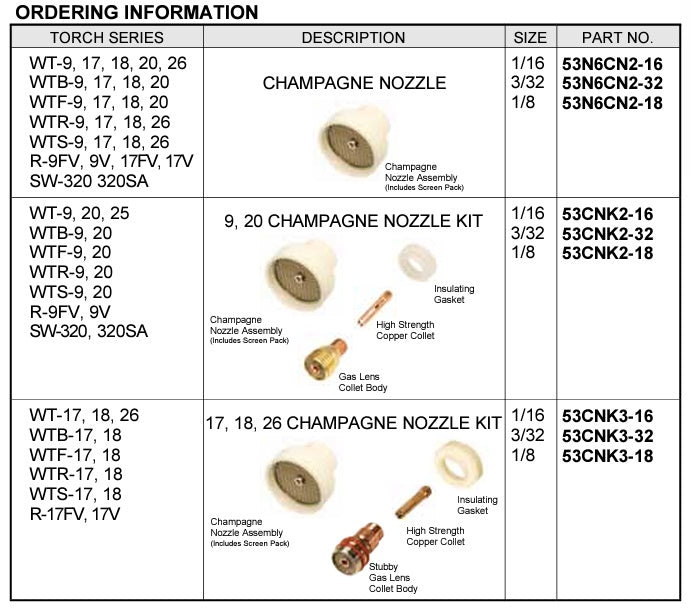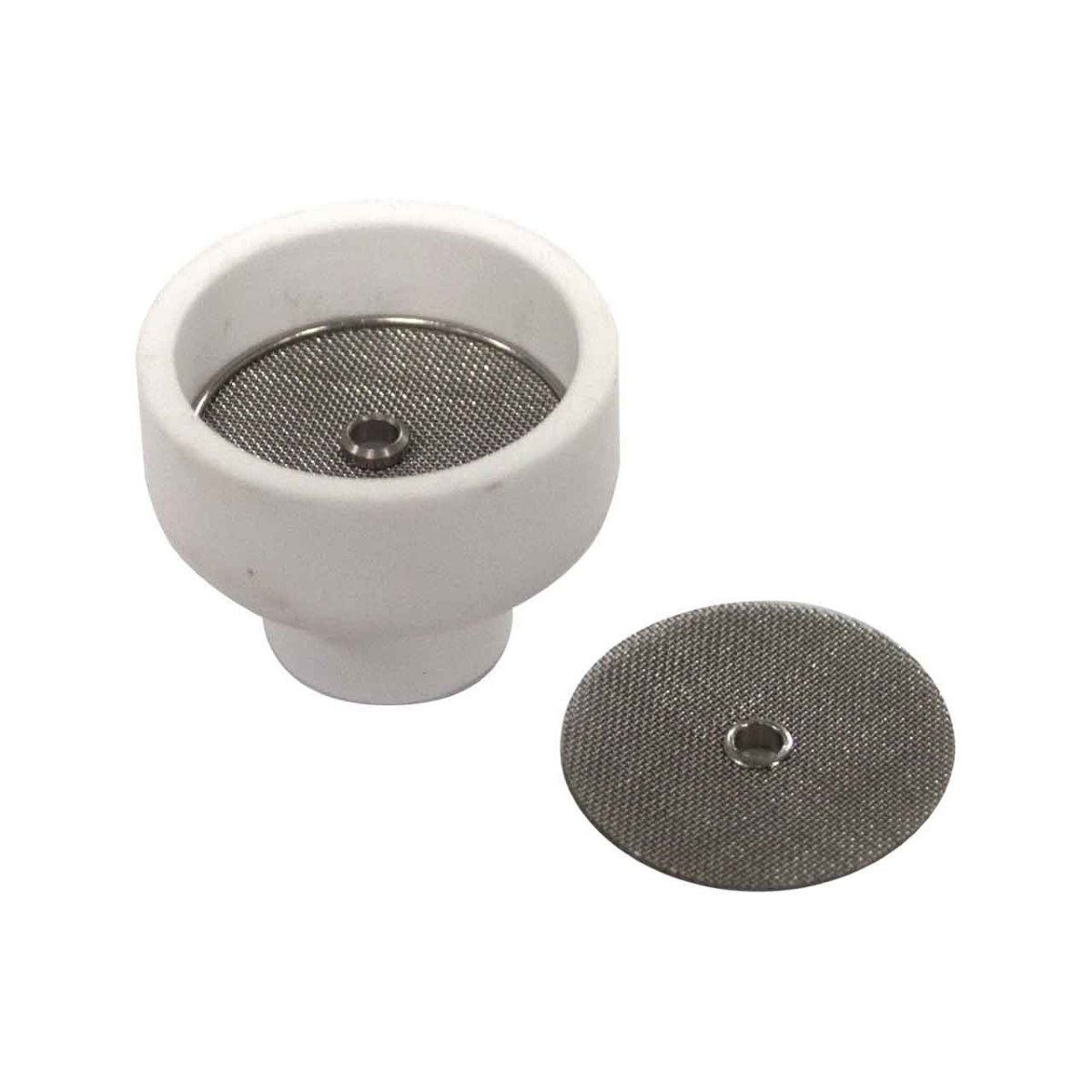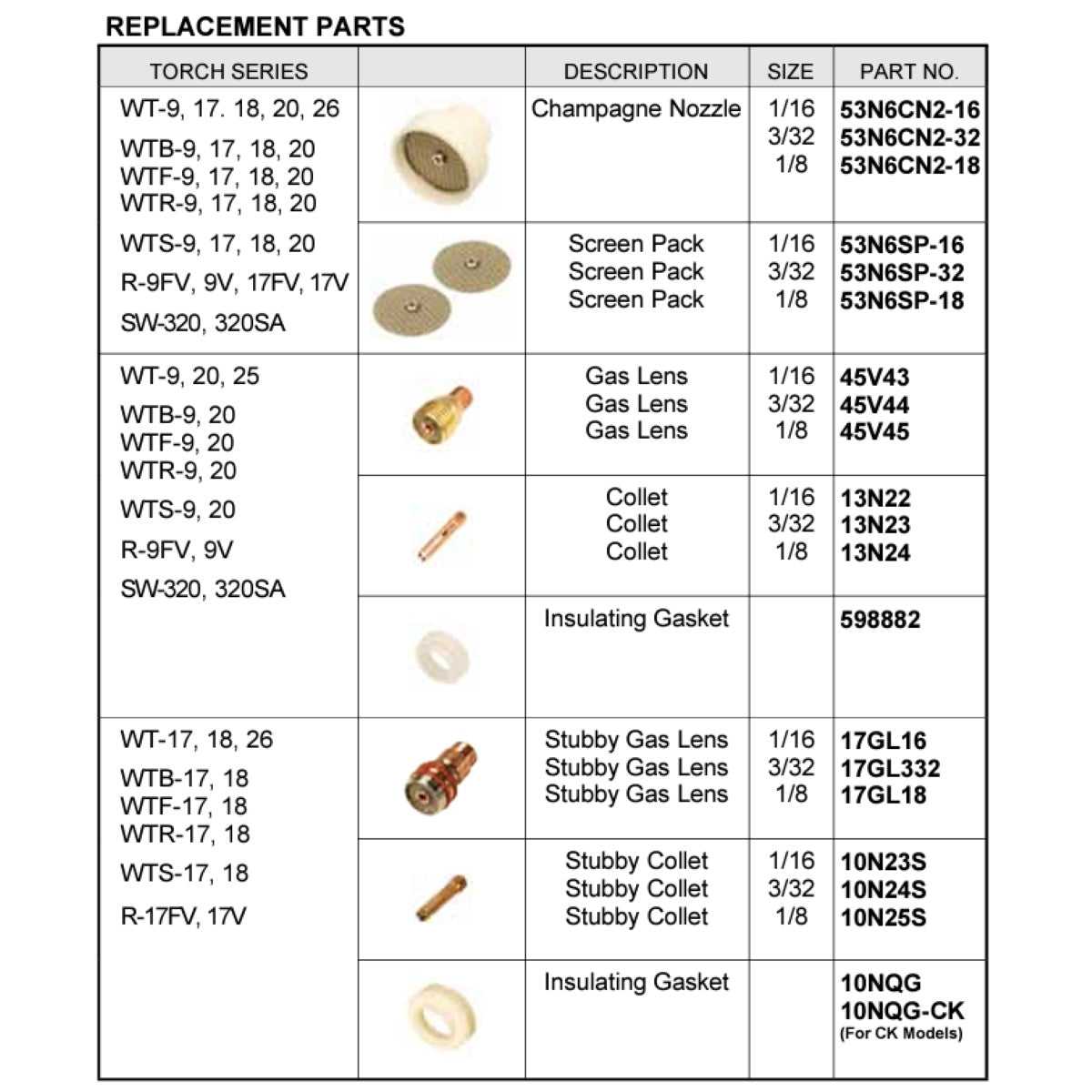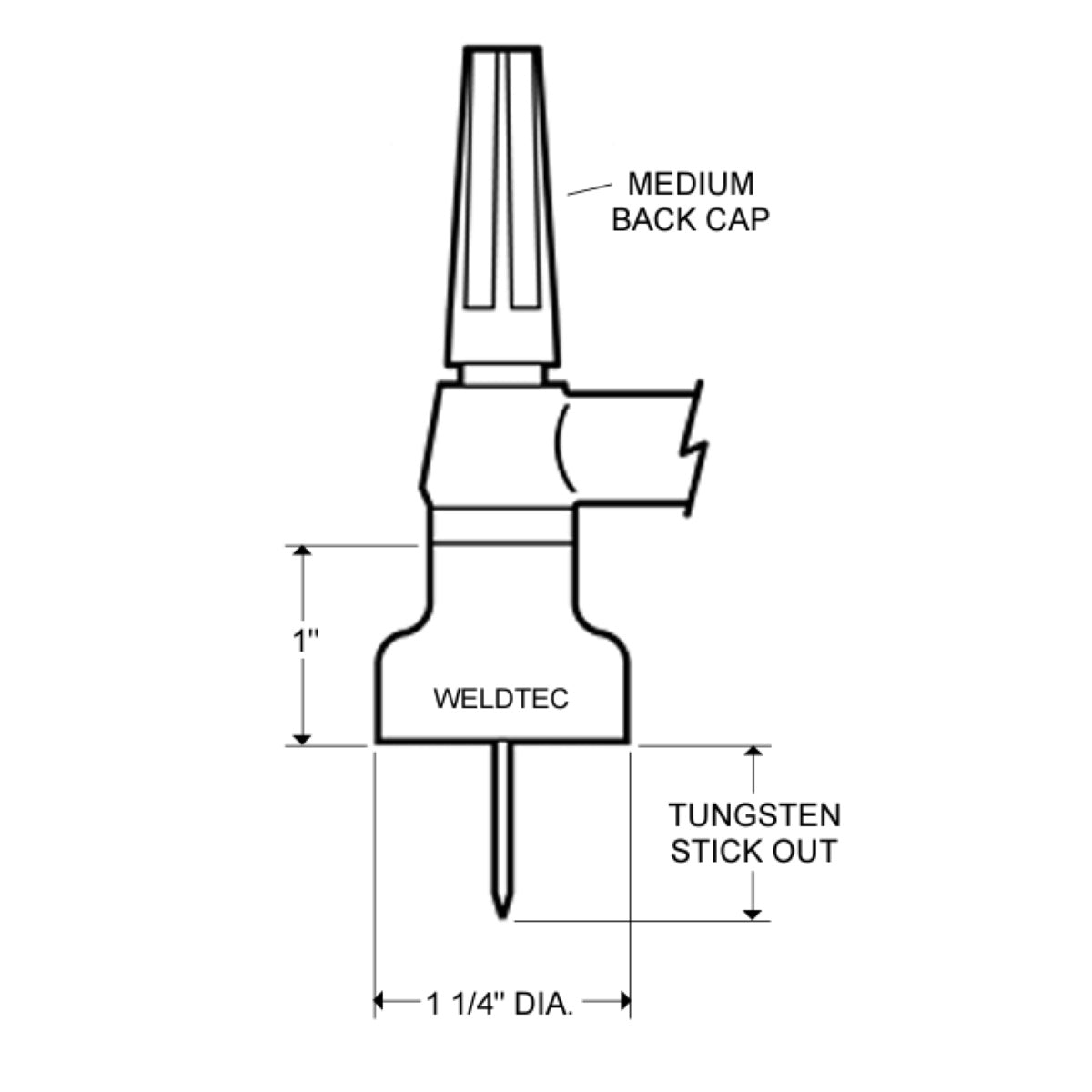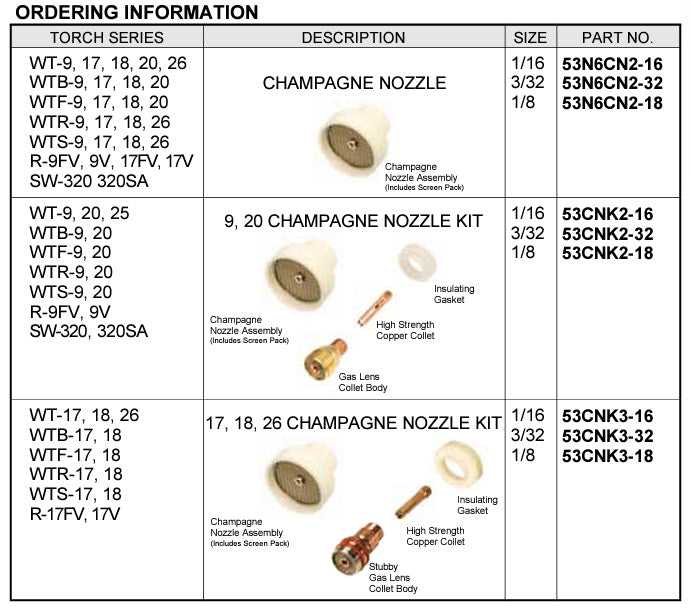 Weldtec Champagne II Super Size TIG Nozzle (53N6CN2)
Select Size (Consumables):
Select Size (Consumables)
WARNING: Cancer and Reproductive Harm - www.P65Warnings.ca.gov
WeldTec conceived and developed the super size champagne nozzle for all demanding weld zone flooding applications. It can be used for exotic metals such as titanium, monel, inconel, hastelloy, waspaloy and other high temperature metals. Use it for stainless steels or any other metal requiring a complete protective umbrella of shielding gas for superior weld quality and reduced oxidation and discoloration. An additional benefit is the ability for greater electrode stick-out for better visibility of the weld puddle.

Champagne nozzles work with most 9, 17, 18, 20, and 26 series torches. Please see "specs" tab to double check compatibility.

The champagne nozzle is made from a high heat resistive non-conductive ceramic and fits most standard hand held torch models. The Screen Pack filter assembly uses a stainless steel electrodeguide to center the electrode, bundle and protect the fine filter screens from overheating providing longer life and ease of replacement.

These champagne nozzles can be ordered for 1/16, 3/32 or 1/8 inch diameter Tungsten electrodes as individual nozzle assemblies or in convenient kits whichincludes the champagne nozzle assembly, gas lens collet body, collet andinsulating gasket.