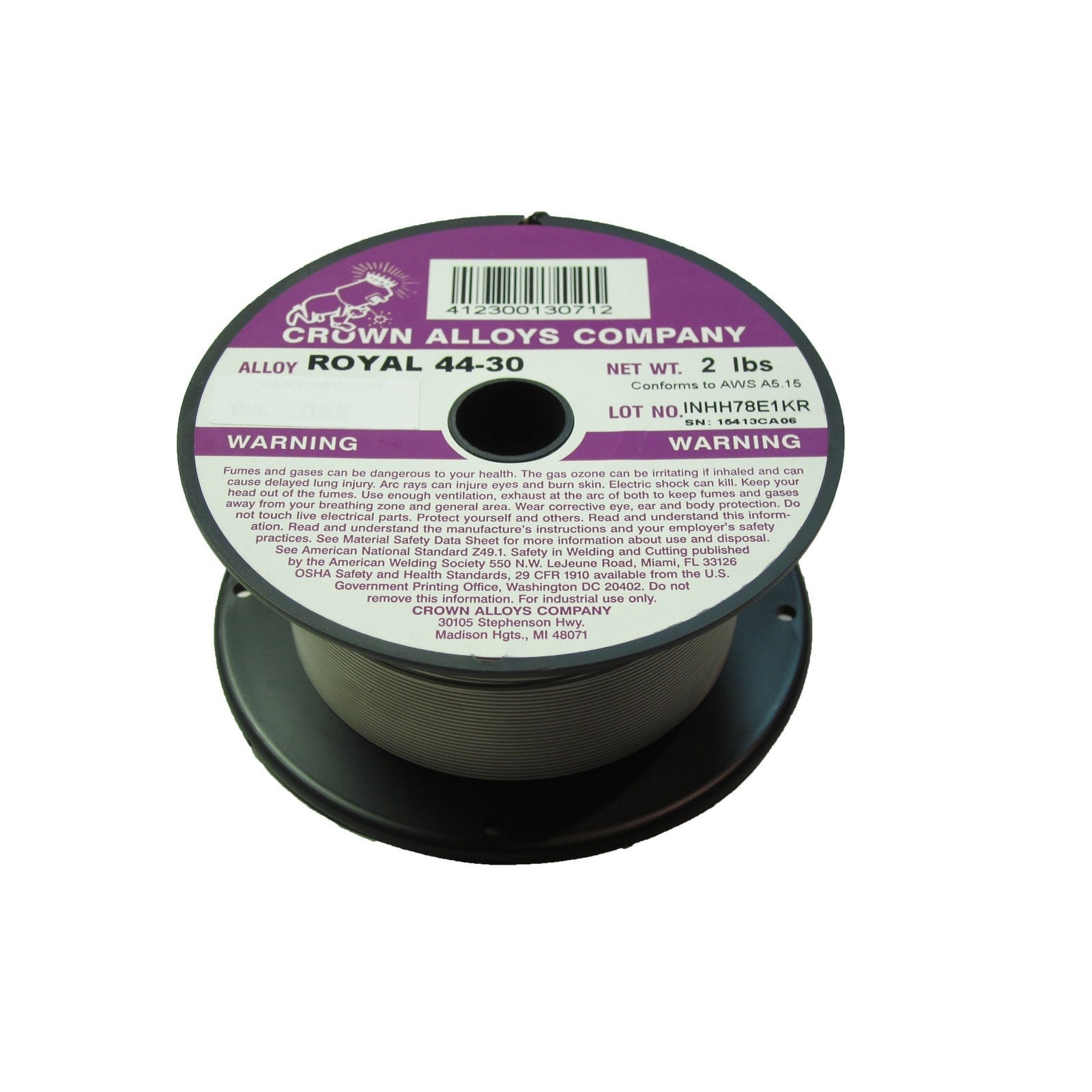 Crown Alloy .045 x 2# ROYAL 44-30 Nickel-Iron-Manganese (ER NiFeMn-CI) MIG 2 lb SPOOL (RS44/1G)
Royal 44-30 is excellent for making repairs on all ductile and malleable irons. Royal 44-30 is also useful for the welding of other high-strength nodular and gray cast irons where maximum strength and ductility are required. The addition of manganese provides superior wetting and crack- resistant weldability on even the most difficult cast iron applications. The Royal 44-30 is also used for surfacing to improve wear resistance or for buildup. Also best for welding steel or stainless steel to cast iron.
Please Note:
Welding fumes and gases can be hazardous to your health.
Click here for the manufacturers MSDS information
. Both the manufacturer and Welding Supplies from IOC recommends that you read and understand the Material Safety Data Sheets and product warning statements prior to using this product.
MPN: RS44/1G
UPC: 412300130713