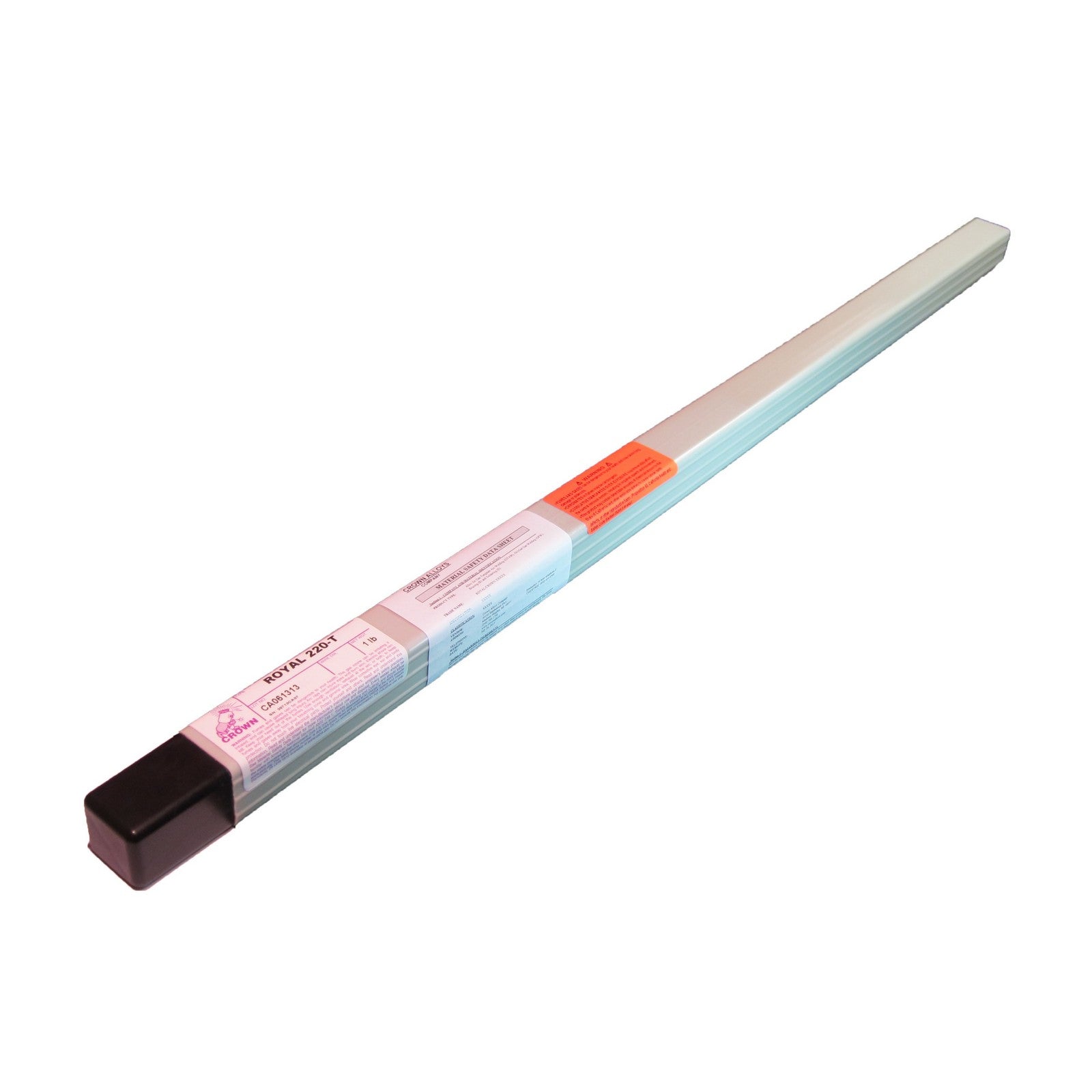 Crown Alloy .045 x 36" ROYAL 220-T BR.PKG. Super Alloy for All Steels TIG 1 lb TUBE (RT220/TG-BP)
WARNING: Cancer and Reproductive Harm - www.P65Warnings.ca.gov
Royal 220-TIG will produce the highest tensile and yield strength on over 50 different steels. These include dies, cast steels, tool steels, stainless steels, spring steels (including vanadium-moly spring steels), nickel clad steels, pressure vessels, dissimilar steels and many other difficult-to-weld steels. Weld deposits have superior crack-resistance even when welding jigs, molds, dies, leaf springs, earthmoving, mining, and construction equipment. Royal 220-TIG forms an extremely strong underlayment or pad prior to applying hard facing alloys. Royal 220-TIG weld deposits are machinable as welded and work harden during use.
Please Note:
Welding fumes and gases can be hazardous to your health.
Click here for the manufacturers MSDS information
. Both the manufacturer and Welding Supplies from IOC recommends that you read and understand the Material Safety Data Sheets and product warning statements prior to using this product.
MPN: RT220/TG-BP
UPC: 412300751812