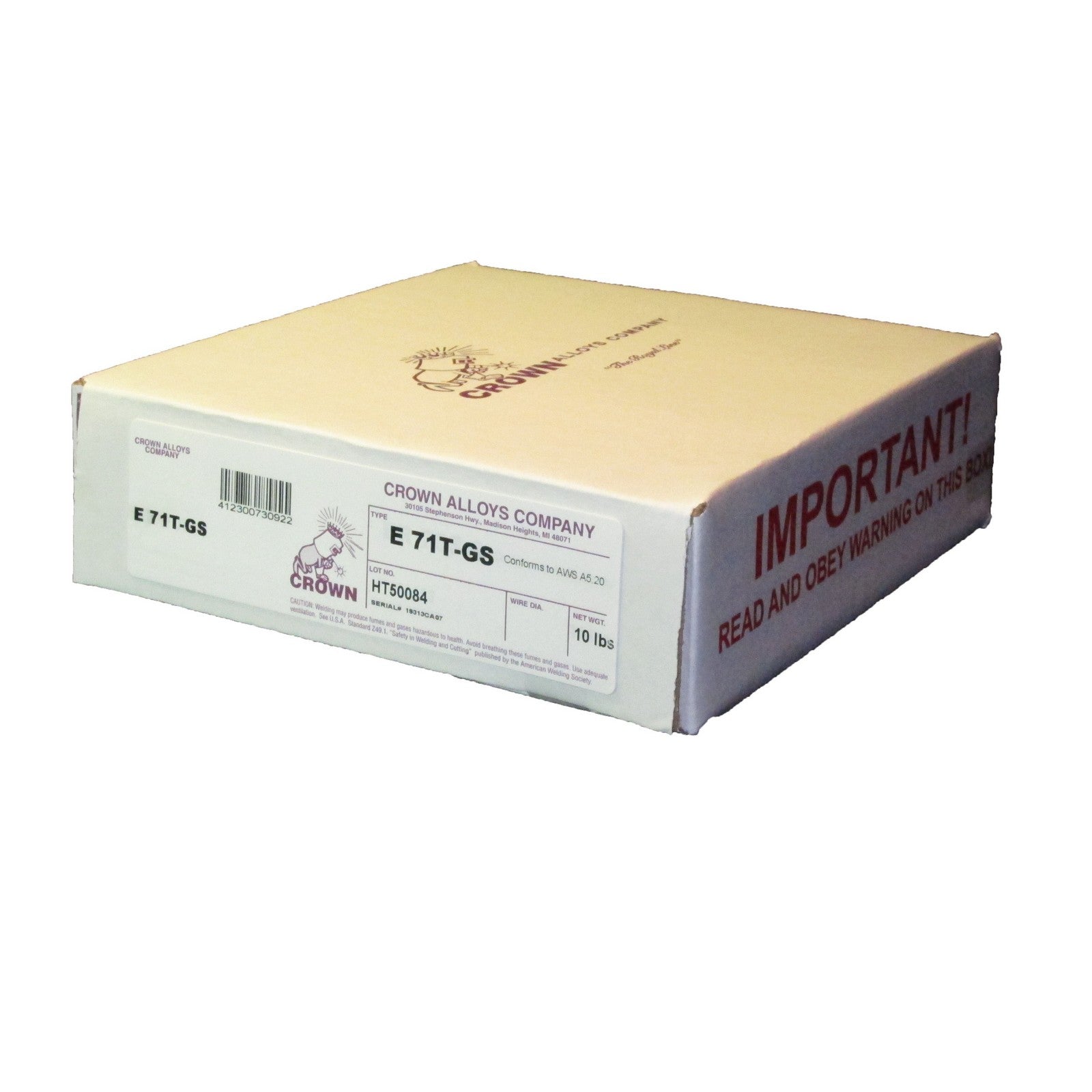 Crown Alloy .045 x 8" E 71T-GS Flux-Cored Steel MIG 10 lb SPOOL (MS71GS/2G)
This item is no longer offered from Crown Alloys.
Crown E 71T-GS is a self-shielded flux-cored electrode designed for the semi-automatic and automatic welding of thin-gauge galvanized and carbon steel. It is recommended for single pass welding only in all positions using no shielding gas. Crown E 71T-GS is not recommended for welding steel sections thicker than 3/16 inches. The arc action is smooth and stable, excellent at low welding currents. Good wetting action makes the Crown E 71T-GS well suited for the lap and butt joint welds encountered in body panel and sheet metal duct work. Bead geometry and appearance are excellent even when welding in the vertical down position. Spatter levels are very low. This alloy is very well suited for use in portable welding systems, as the smaller diameters perform well on portable 110 volt input welding machines. No external shielding gas is required either.
Please Note:
Welding fumes and gases can be hazardous to your health.
Click here for the manufacturers MSDS information
. Both the manufacturer and Welding Supplies from IOC recommends that you read and understand the Material Safety Data Sheets and product warning statements prior to using this product.
MPN: MS71GS/2G
UPC: 412300730923