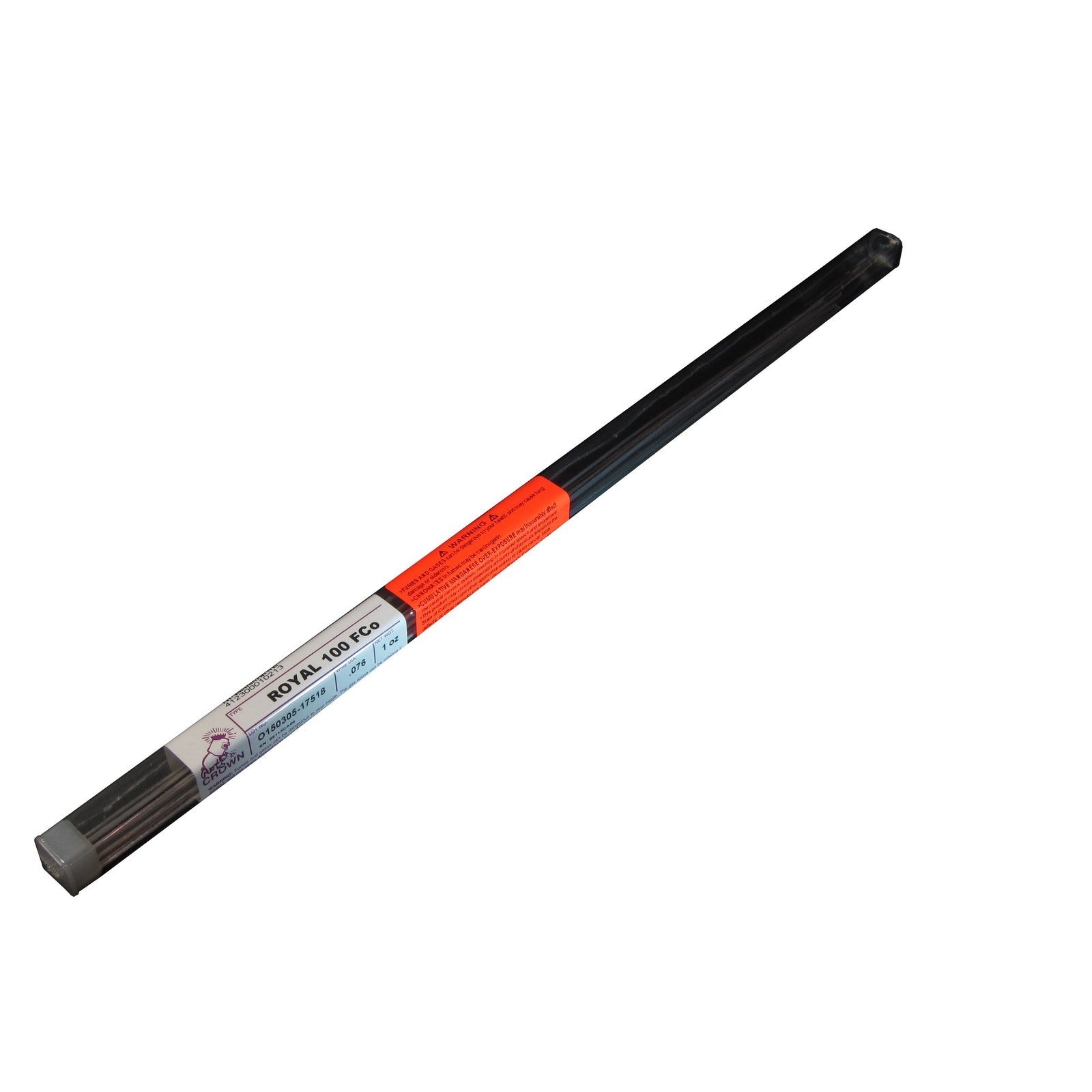 Crown Alloy .076 x 1oz pkg ROYAL 100 FCo Flux Cored (Thin) Aluminum BRAZING 1 oz TUBE (RT100F/76-1)
The Royal 90 and 100 have been discontinued. The suggested replacement is the Crown Royal 110 FCO where the flux is built into the middle of the rod - so no more need to have separate rod and flux.
Royal 100 FCo is a flux cored filler metal wire used for joining aluminum and aluminum alloys. Royal 100 FCo is cored with a more reactive non-corrosive flux to braze magnesium containing aluminum alloys such as 6061 and 6063. This alloy can be used in atmosphere furnace, torch or induction brazing processes for joining a wide variety of aluminum alloys.
Please Note:
Welding fumes and gases can be hazardous to your health.
Click here for the manufacturers MSDS information
. Both the manufacturer and Welding Supplies from IOC recommends that you read and understand the Material Safety Data Sheets and product warning statements prior to using this product.
MPN: RT100F/76-1
UPC: 412300010213