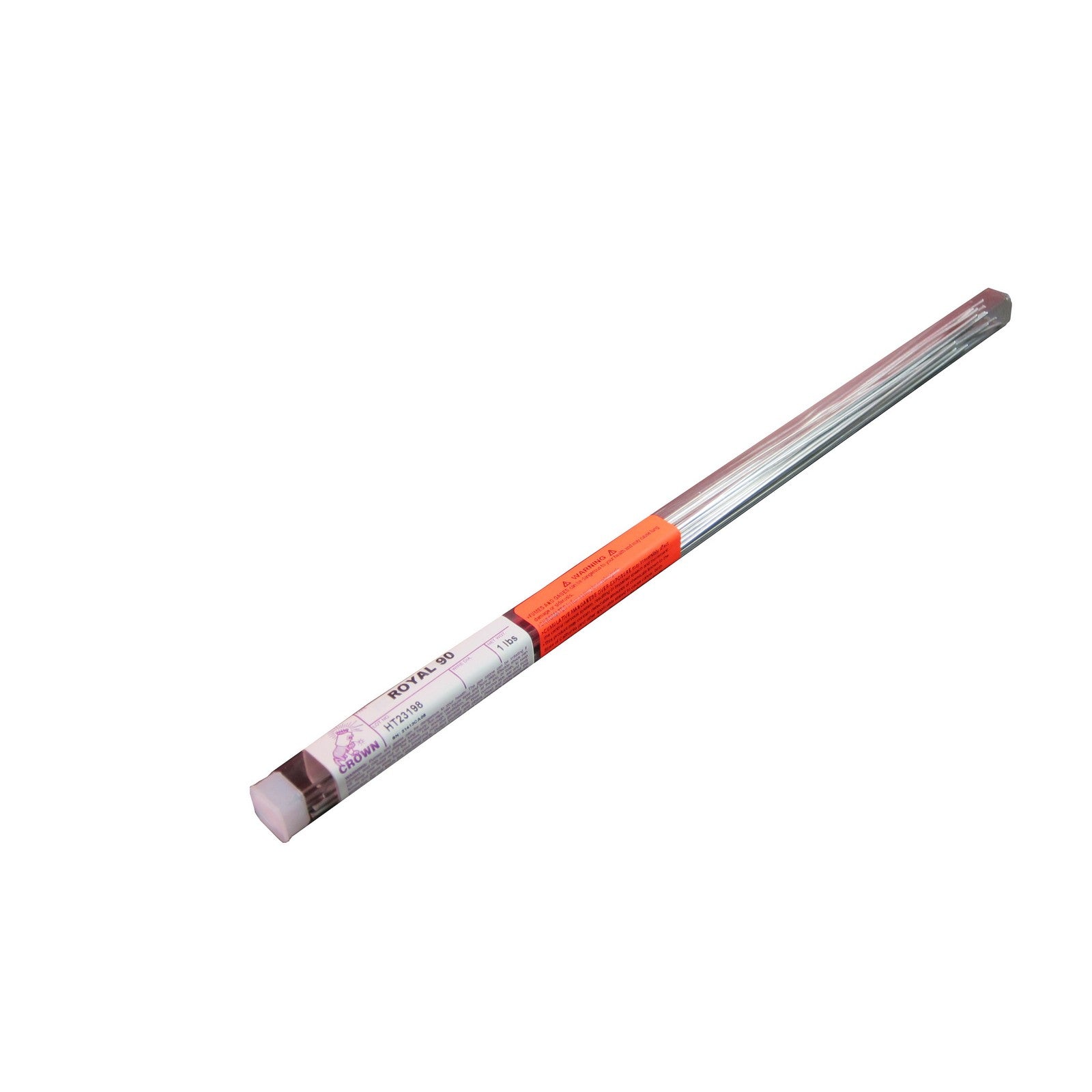 Crown Alloy 1/16 x 18" ROYAL 90 BR.PKG. Bead Forming Aluminum TIG & BRAZING 1 lb TUBE (RT90/TL-BP)
The Royal 90 and 100 have been discontinued. The suggested replacement is the Crown Royal 110 FCO where the flux is built into the middle of the rod - so no more need to have separate rod and flux.
Royal 90 is used for surface brazing of aluminum plate or castings; filling of blow or sand holes; building of worn sections such as gear teeth. Royal 90 can not be anodized.
Please Note:
Welding fumes and gases can be hazardous to your health.
Click here for the manufacturers MSDS information
. Both the manufacturer and Welding Supplies from IOC recommends that you read and understand the Material Safety Data Sheets and product warning statements prior to using this product.
MPN: RT90/TL-BP
UPC: 412300010012