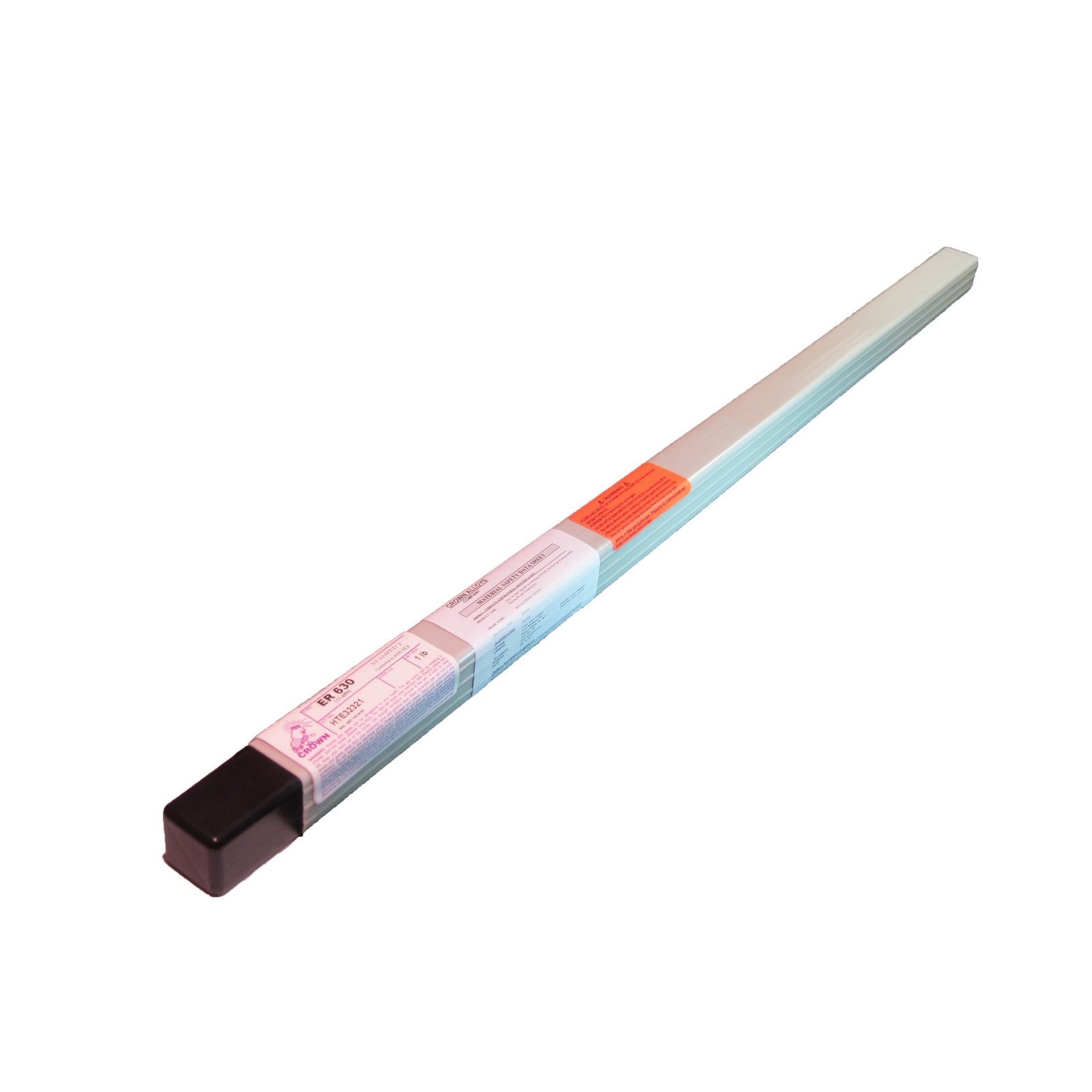 Crown Alloy 1/16 x 36" 630/17-4PH BR.PKG. Stainless Steel TIG 1 lb TUBE (ST630/TL-BP)
WARNING: Cancer and Reproductive Harm - www.P65Warnings.ca.gov
ER 630 (17-4 PH) is used primarily in the aerospace and other high-technology industries. The nominal composition (wt.-%) of this classification is 16.4 Cr, 4.7 Ni, 3.6 Cu. The composition is designed primarily for welding ASTM A 564 Type 630 and some other precipitation-hardening stainless steels. The composition is modified to prevent the formation of ferrite networks in the martensitic microstructure which have a deleterious effect on mechanical properties. Dependent on the application and weld size, the weld metal may be used as-welded; welded and precipitation hardened; or welded, solution treated, and precipitation hardened.
Please Note:
Welding fumes and gases can be hazardous to your health.
Click here for the manufacturers MSDS information
. Both the manufacturer and Welding Supplies from IOC recommends that you read and understand the Material Safety Data Sheets and product warning statements prior to using this product.
MPN: ST630/TL-BP
UPC: 412300652413