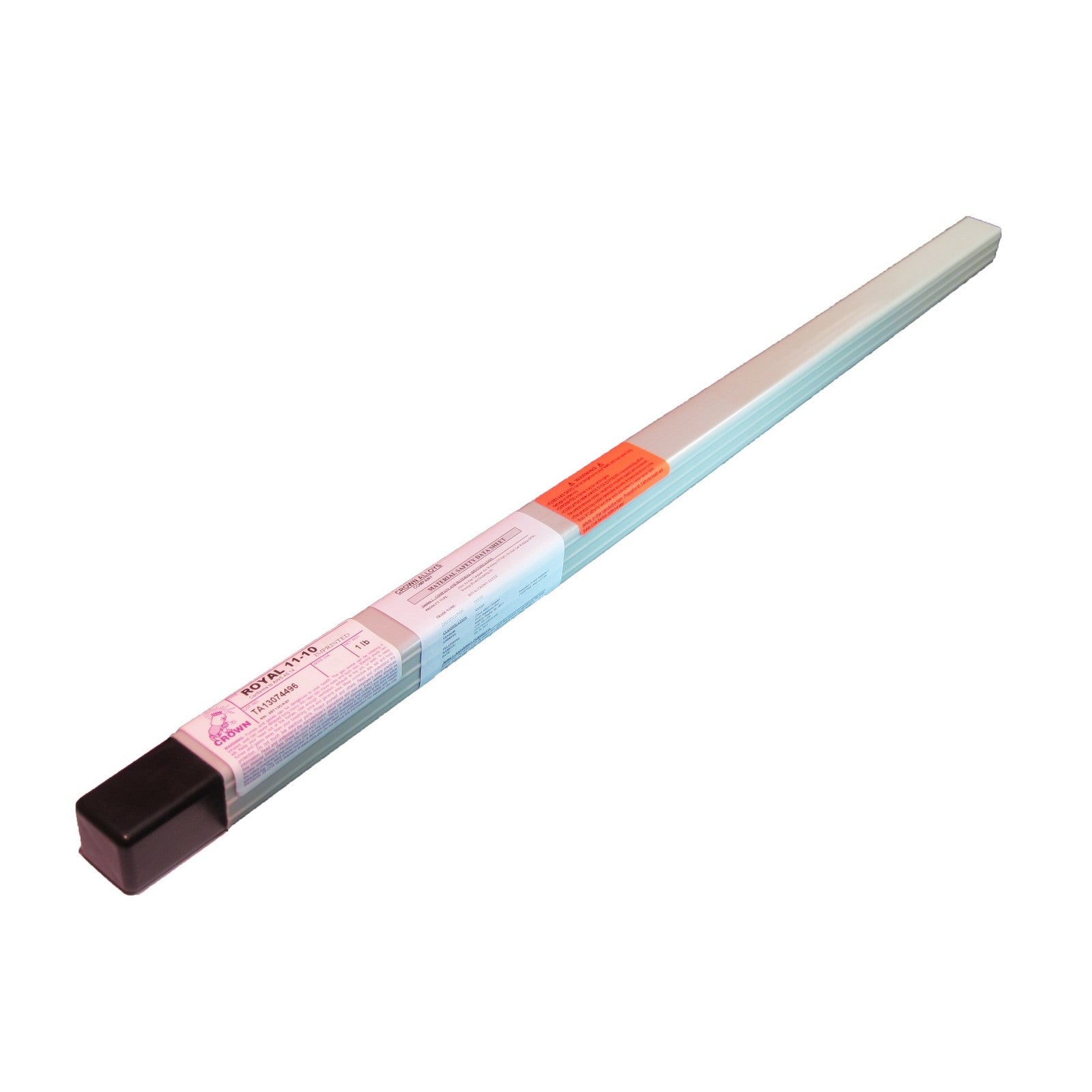 Crown Alloy 3/32 x 36" ROYAL 11-10 BR.PKG. High-Nickel (ER Ni-1) TIG 1 lb TUBE (RT1110/TN-BP)
WARNING: Cancer and Reproductive Harm - www.P65Warnings.ca.gov
Royal 11-10 (TIG) and Royal 11-30 (MIG) are used to weld wrought and cast forms of commercially pure nickel such as Nickel 200 and Nickel 201 to themselves or each other. The weld metal has good corrosion resistance, particularly in alkalies. Dissimilar welding applications for Royal 11-10 and Royal 11-30 include joining Nickel 200 and 201 to stainless steels, carbon steels, Inconel alloys, copper-nickel alloys, and Monel alloys. They are also used for joining Monel alloys and copper-nickel alloys to carbon steels, and for joining copper-nickel alloys to Inconel alloys.
Please Note:
Welding fumes and gases can be hazardous to your health.
Click here for the manufacturers MSDS information
. Both the manufacturer and Welding Supplies from IOC recommends that you read and understand the Material Safety Data Sheets and product warning statements prior to using this product.
MPN: RT1110/TN-BP
UPC: 412300450014