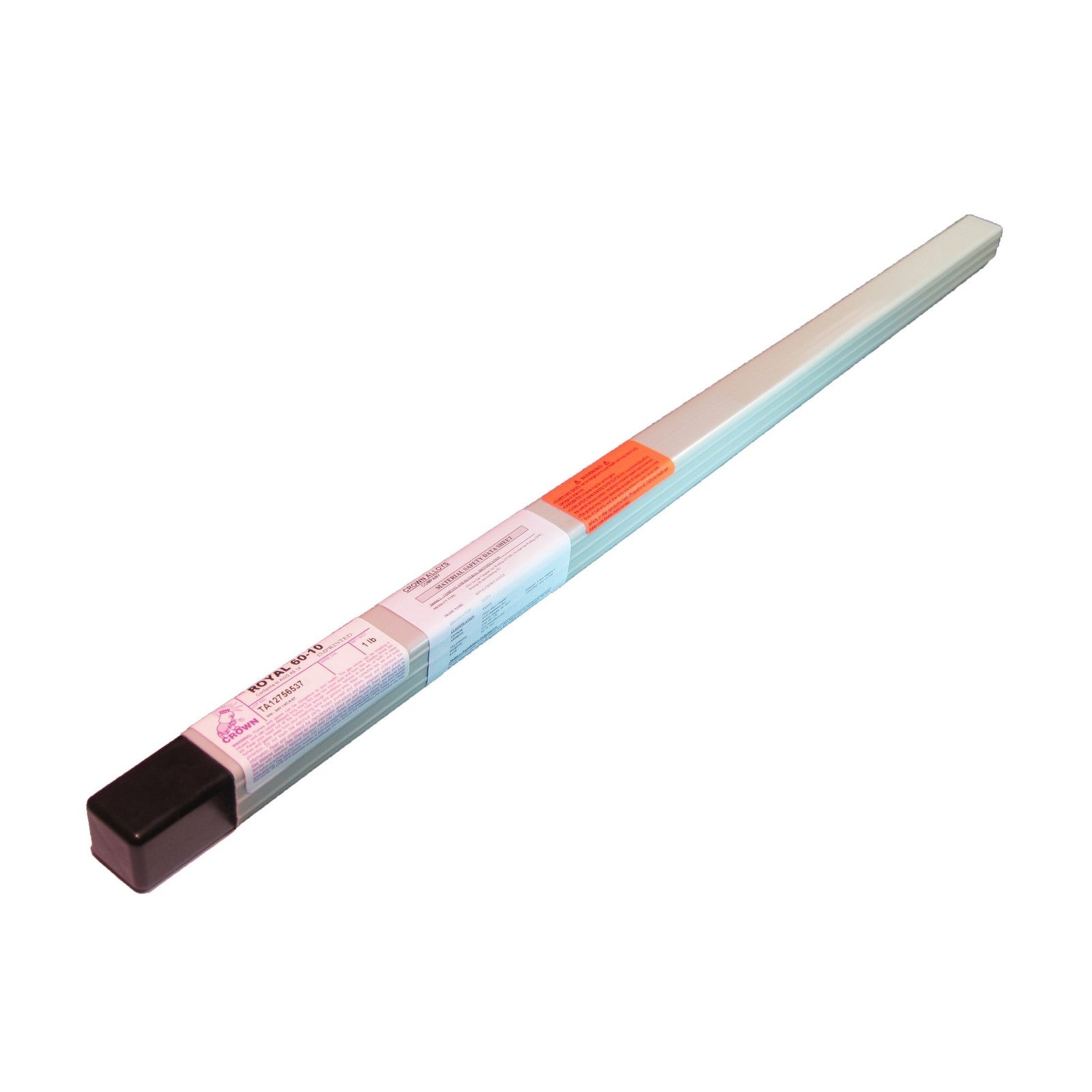 Crown Alloy 3/32 x 36" ROYAL 60-10 BR.PKG. Nickel-Copper (ER NiCu-7) TIG 1 lb TUBE (RT6010/TN-BP)
WARNING: Cancer and Reproductive Harm - www.P65Warnings.ca.gov
ROYAL 60-10 (TIG) provides strong welds that resist corrosion in many media, including seawater, salts, and reducing acids. The ROYAL 60-10 is used for the gas-tungsten-arc welding of Monel alloys 400, R-405, and K500 as well as ASTM B127, B163, B164, B165 and UNS Number N04400. Some of the items that are welded using the ROYAL 60-10 are fresh and salt water pumps, turbine blades, marine equipment, propeller shafts, pump, impellers, propellers, condenser tubes, distilling columns, laundry equipment and dairy equipment. This alloy is also good for overlaying nickel-copper alloys onto steel and welding dissimilar nickel-copper alloys to steel. Other dissimilar welding applications include joining Monel alloys to Nickel 200 and copper-nickel alloys. The weld metal of the ROYAL 60-10 is not age hardenable and therefore has lower strength than the base metal when used to join Monel alloy K-500.
Please Note:
Welding fumes and gases can be hazardous to your health.
Click here for the manufacturers MSDS information
. Both the manufacturer and Welding Supplies from IOC recommends that you read and understand the Material Safety Data Sheets and product warning statements prior to using this product.
MPN: RT6010/TN-BP
UPC: 412300450514