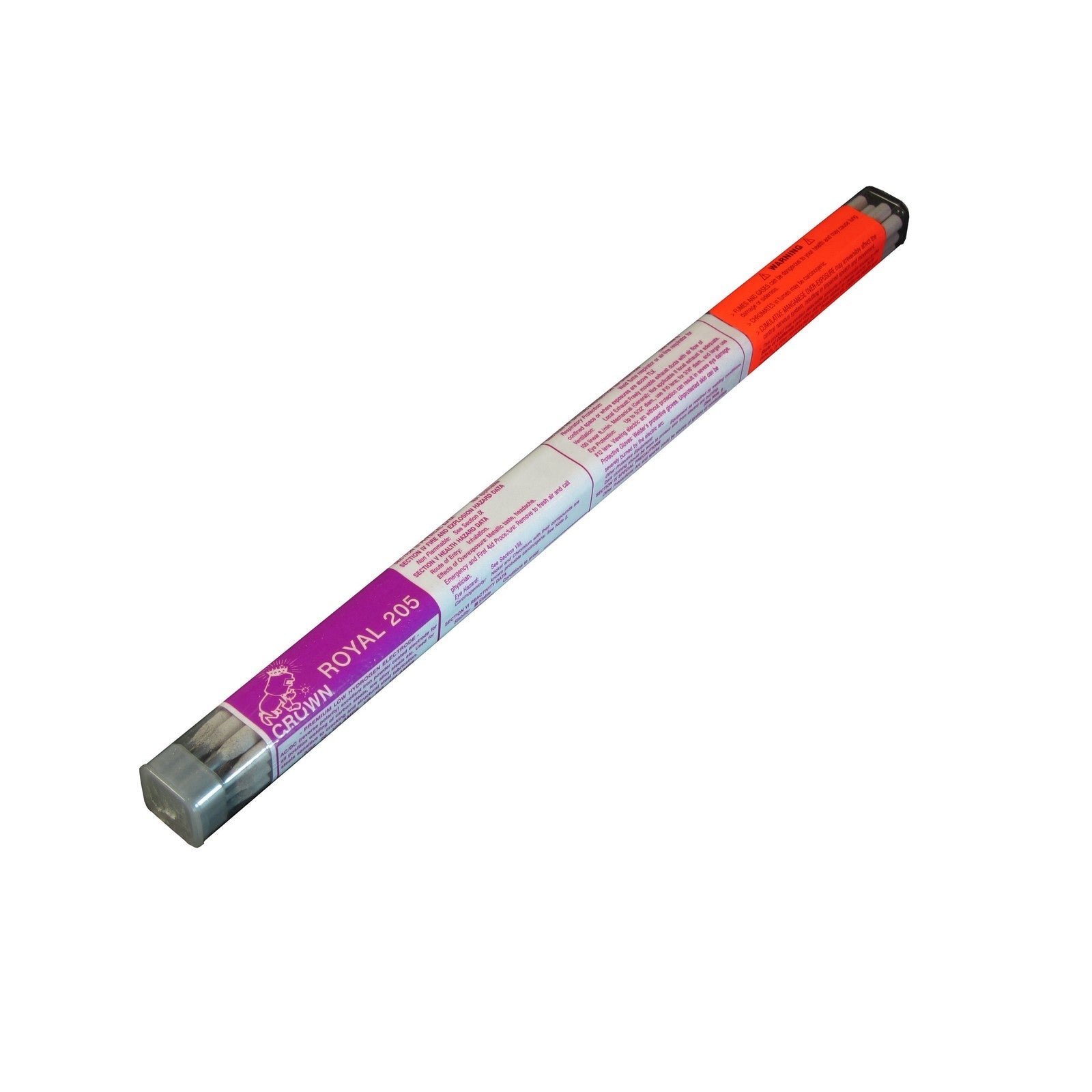 Crown Alloy 5/32 ROYAL 205 BR.PKG. Low-Hydrogen ELECTRODE 1 lb TUBE (RE205/EP-BP)
Royal 205 is excellent for all position welding of carbon steels, low alloy steels, enameling steels, and steels high in sulfur, phosphorus or other elements added to improve the machinability of the steel. Deposits have good ductility, are dense, crack-free and of x-ray quality. Royal 205 will work on crack-sensitive steels where regular mild steel electrodes fail. Used for the fabrication of "H" and "I" beams, pipelines, angle and channel iron. Superior impact resistance at normal and sub-zero temperatures.
Please Note:
Welding fumes and gases can be hazardous to your health.
Click here for the manufacturers MSDS information
. Both the manufacturer and Welding Supplies from IOC recommends that you read and understand the Material Safety Data Sheets and product warning statements prior to using this product.
MPN: RE205/EP-BP
UPC: 412300741414