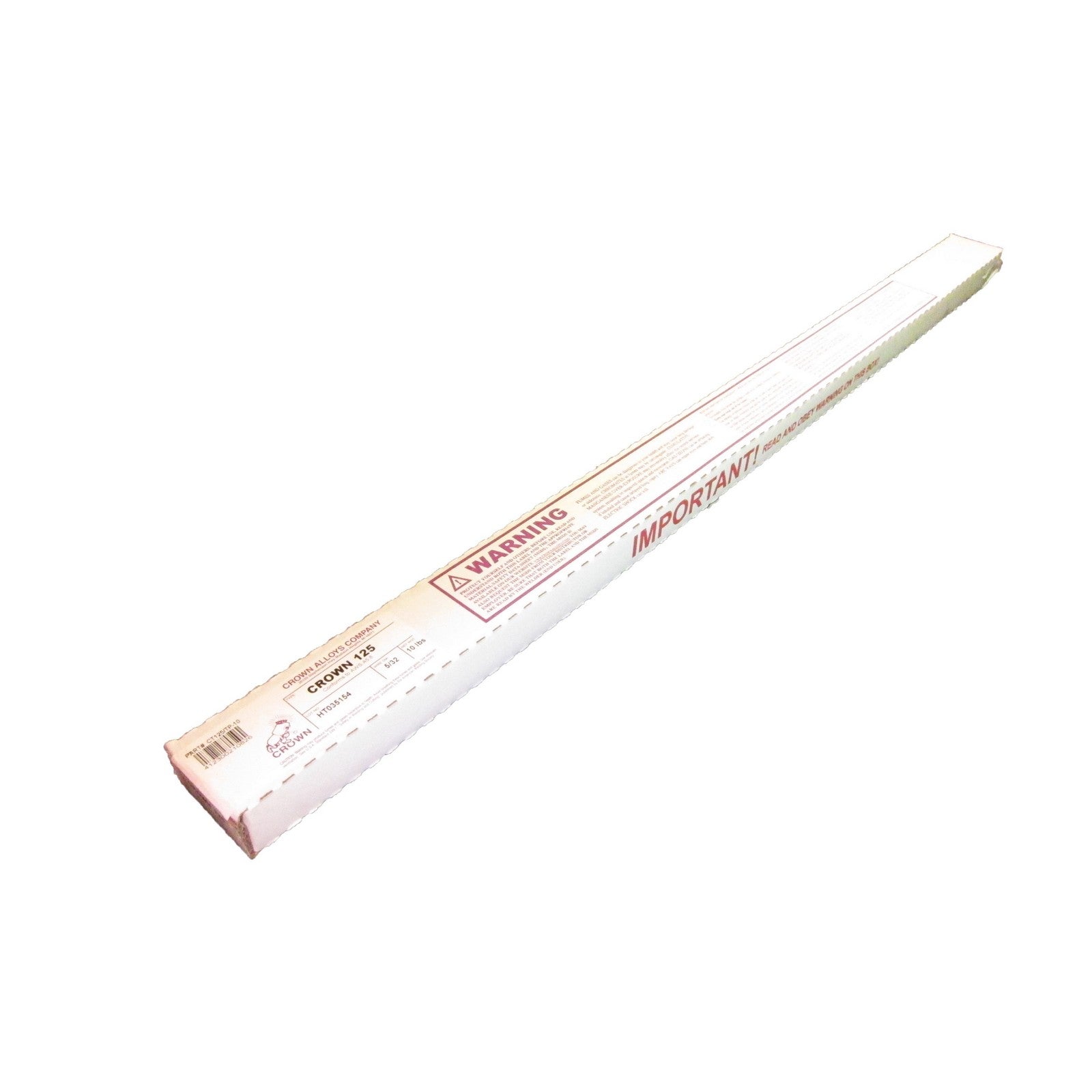 Crown Alloy 5/32 x 36" CROWN 125 - 10# Bare Low-Fuming Bronze (RB CuZn-C) BRAZING 10 lb BOX (CT125/TP-10)
Crown 125 and 125FC are brazing alloys used to fabricate or repair steels, cast iron, copper base alloys, galvanized and malleable irons, or any combination of these.
Please Note:
Welding fumes and gases can be hazardous to your health.
Click here for the manufacturers MSDS information
. Both the manufacturer and Welding Supplies from IOC recommends that you read and understand the Material Safety Data Sheets and product warning statements prior to using this product.
MPN: CT125/TP-10
UPC: 412300210826