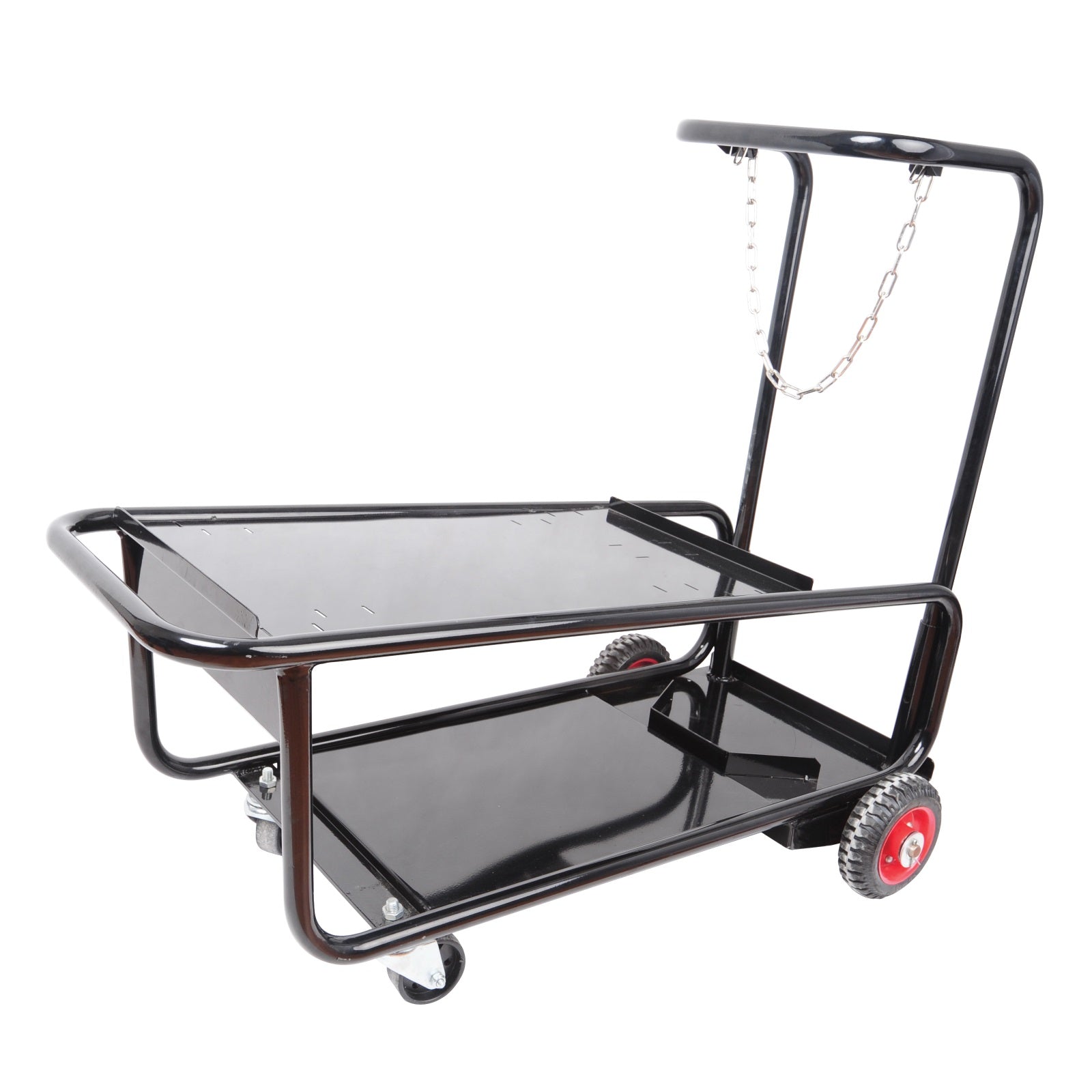 ESAB Rebel Basic Utility Cart (0558102325)
This cart is no longer available. You can find more carts here.

The ESAB utility cart will fit all Rebel 215 units as well as the Fabricator 141i, 181, and 211ii. This cart will hold a single cylinder up to 7 inches in diameter and includes and under-storage rack for accessories.
MPN: ESB-0558102325
UPC: 662067955978