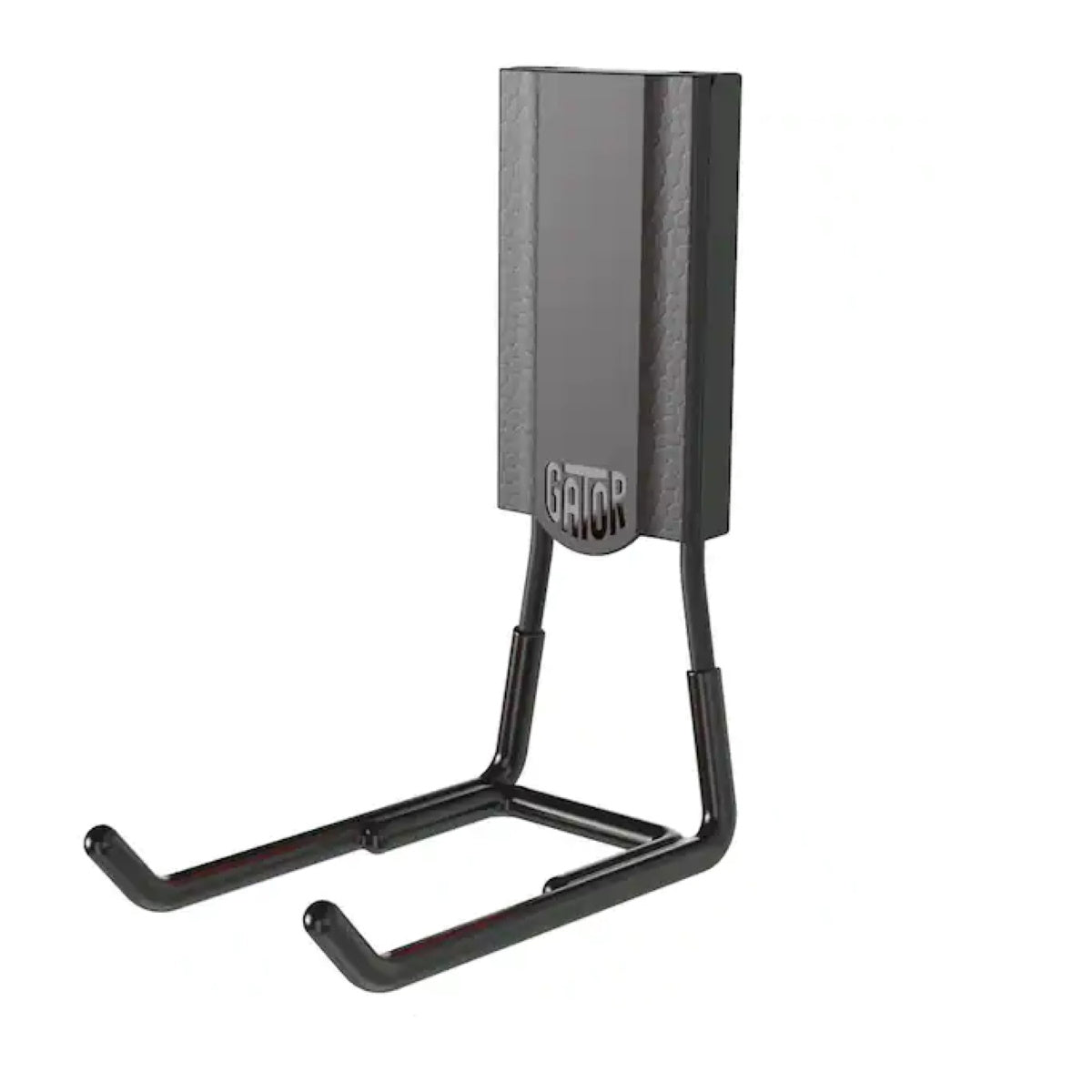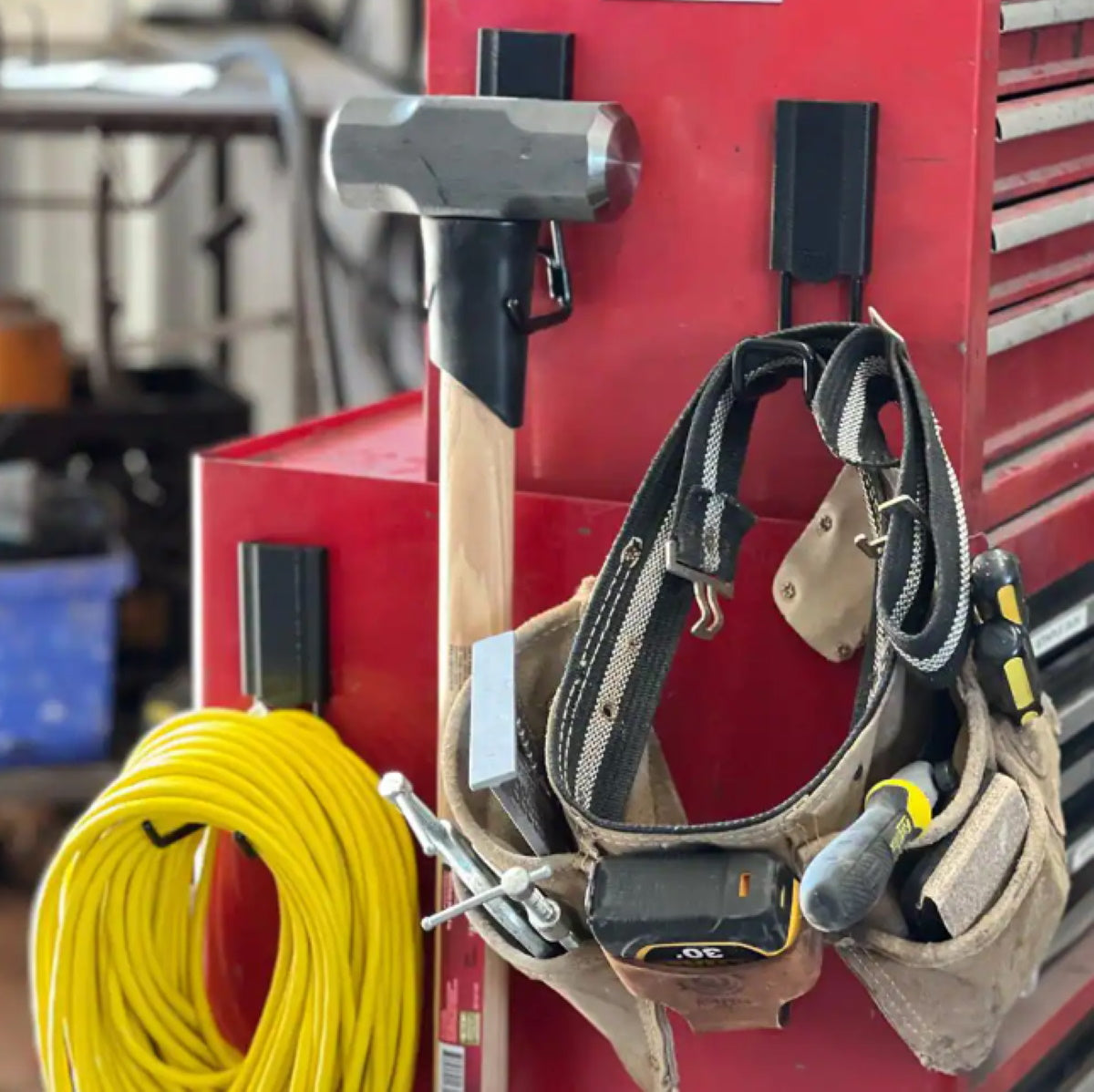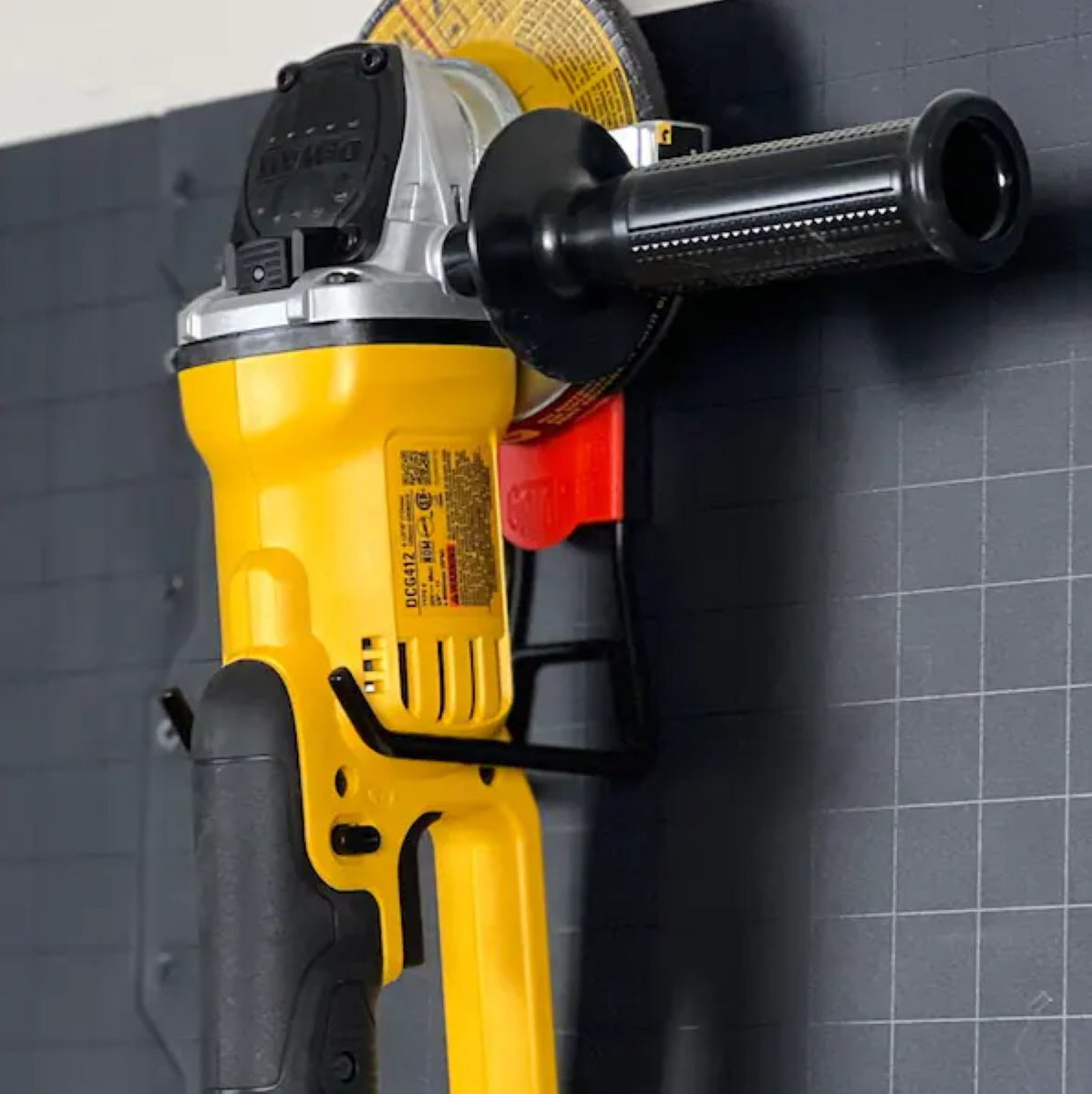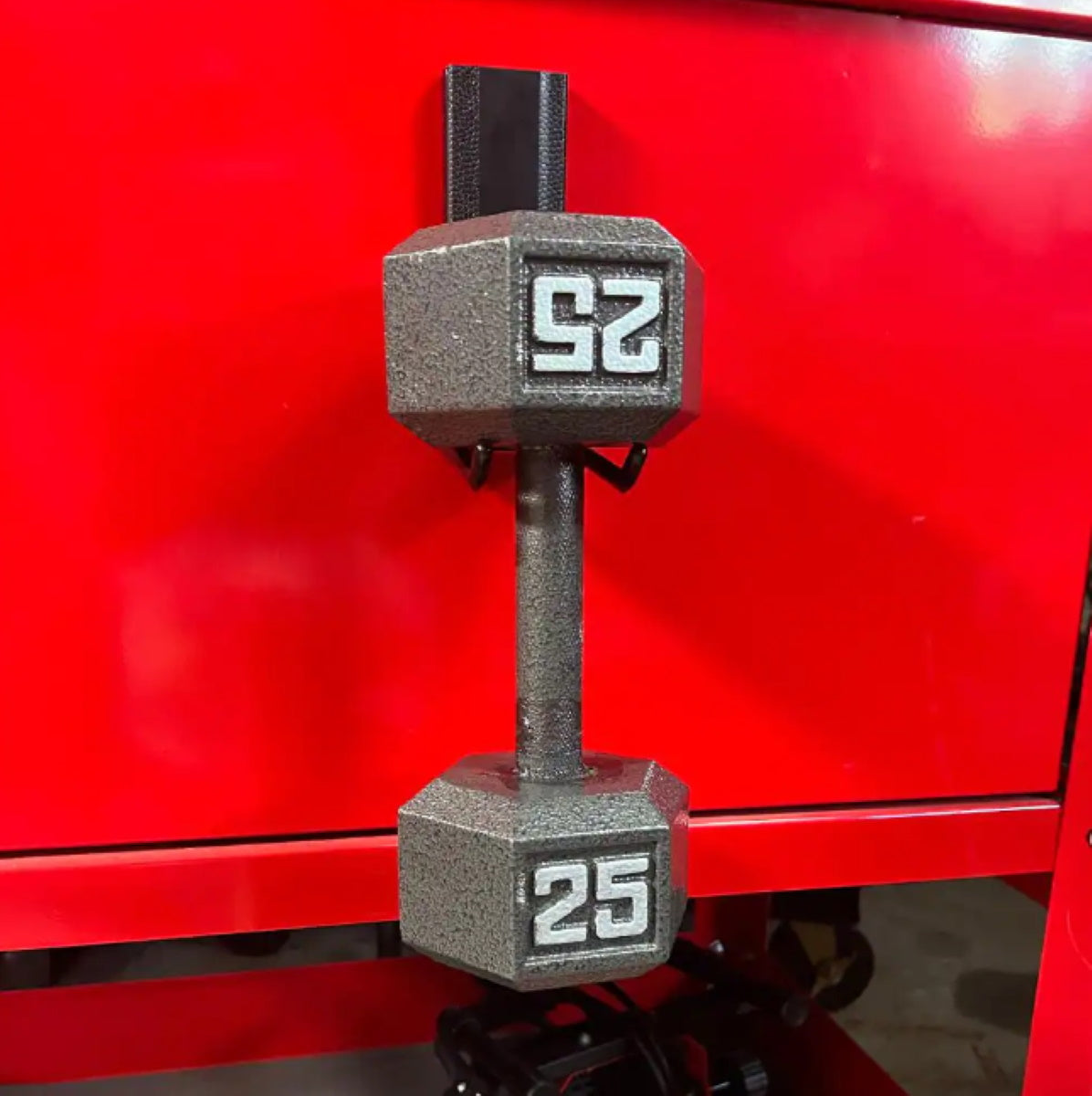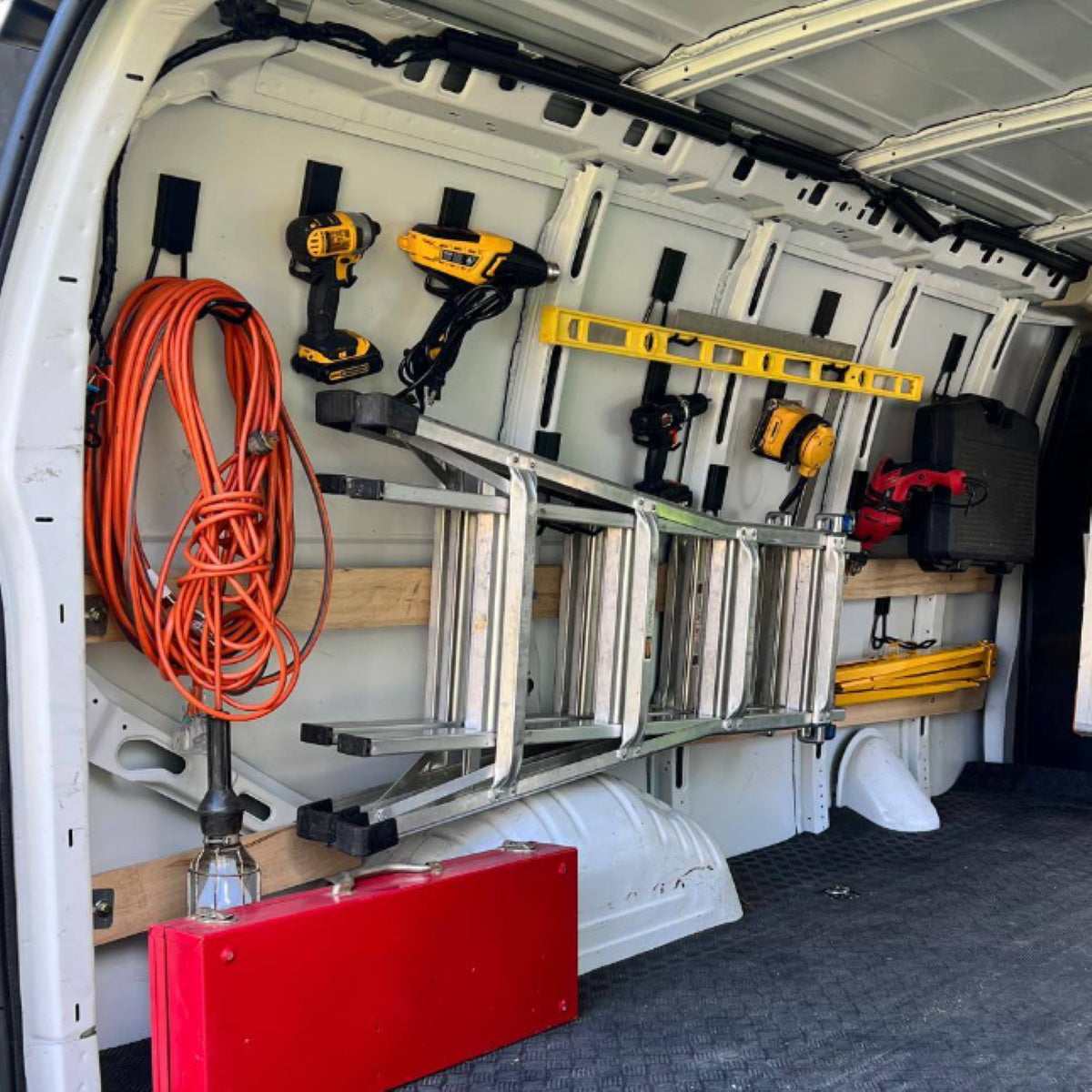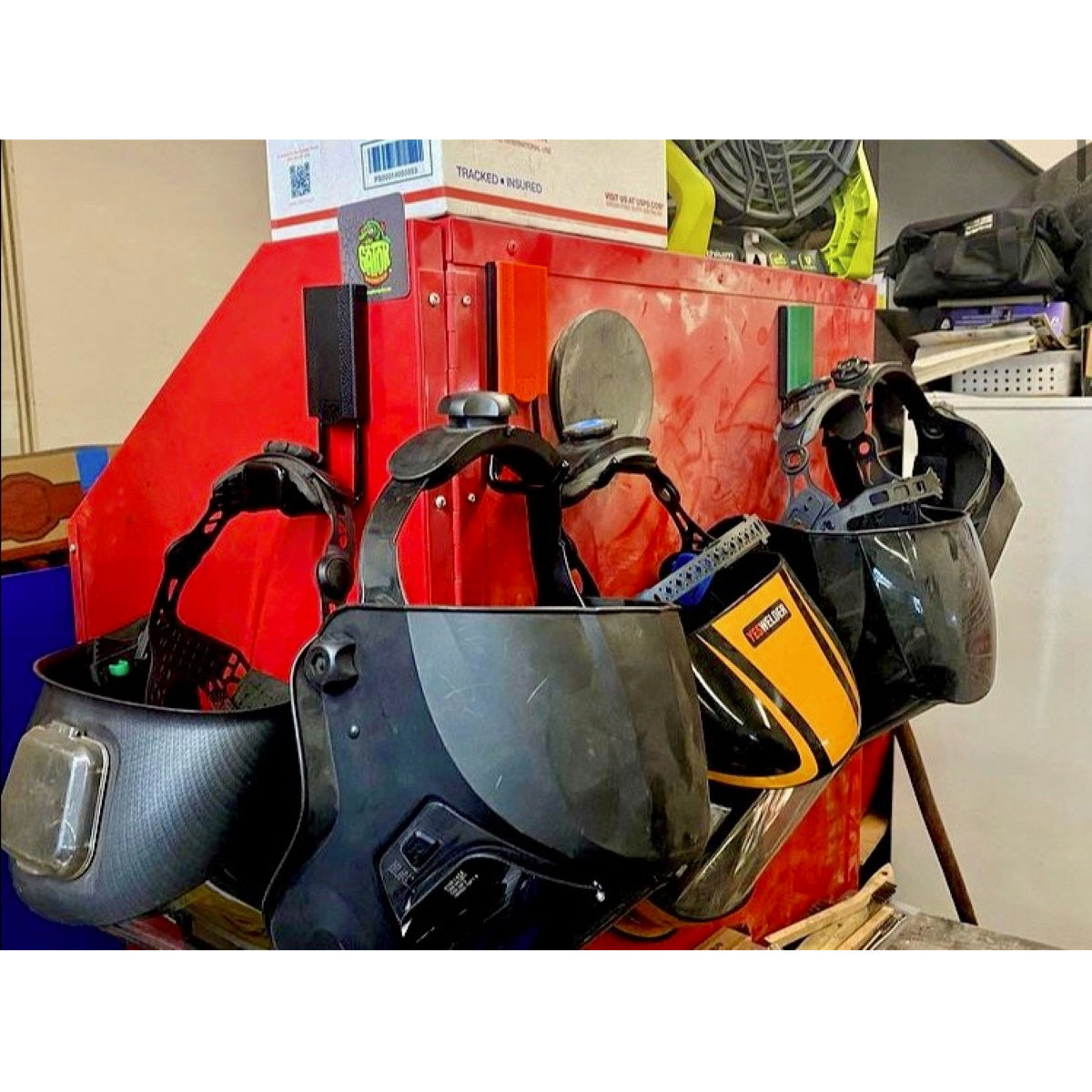 Gator Magnetics Black 4 Inch Open Hook (GM-300013)
WARNING: Cancer and Reproductive Harm - www.P65Warnings.ca.gov
These versatile magnetic hooks keep your shop, home, or garage clean and organized by getting items off the floor. The open hook configuration is ideal for storing yard tools, power tools and backpacks. In a welding shop, these hooks can be used to hold welding helmets, MIG guns, TIG torches, and much more. These magnets have a simple "easy-off" release mechanism by simply lifting the back panel on the hook. These hooks have a 25 lb weight capacity.

Features
• Patent-Pending "Easy-Off" Release Mechanism
• Rubberized Pad Eliminates Damage to the Surface
• Vinyl Dipped Hook Stops Items from Being Scratched or Dented
• Heat Treated High Carbon Steel
• 25 lb Weight Capacity

Traditional magnets have north and south poles on opposite sides of the magnet, creating a large looping magnetic field that loses energy and efficiency. Gator hooks use a proprietary patented technology that prints north and south pole dots, called "Maxels" in specific patterns creating many shorter magnetic fields that make the Gator magnet much more efficient on common thin steel surfaces found in your home. These maxels are exponentially stronger than traditional magnets with weight capacities up to 25 lbs per square inch.