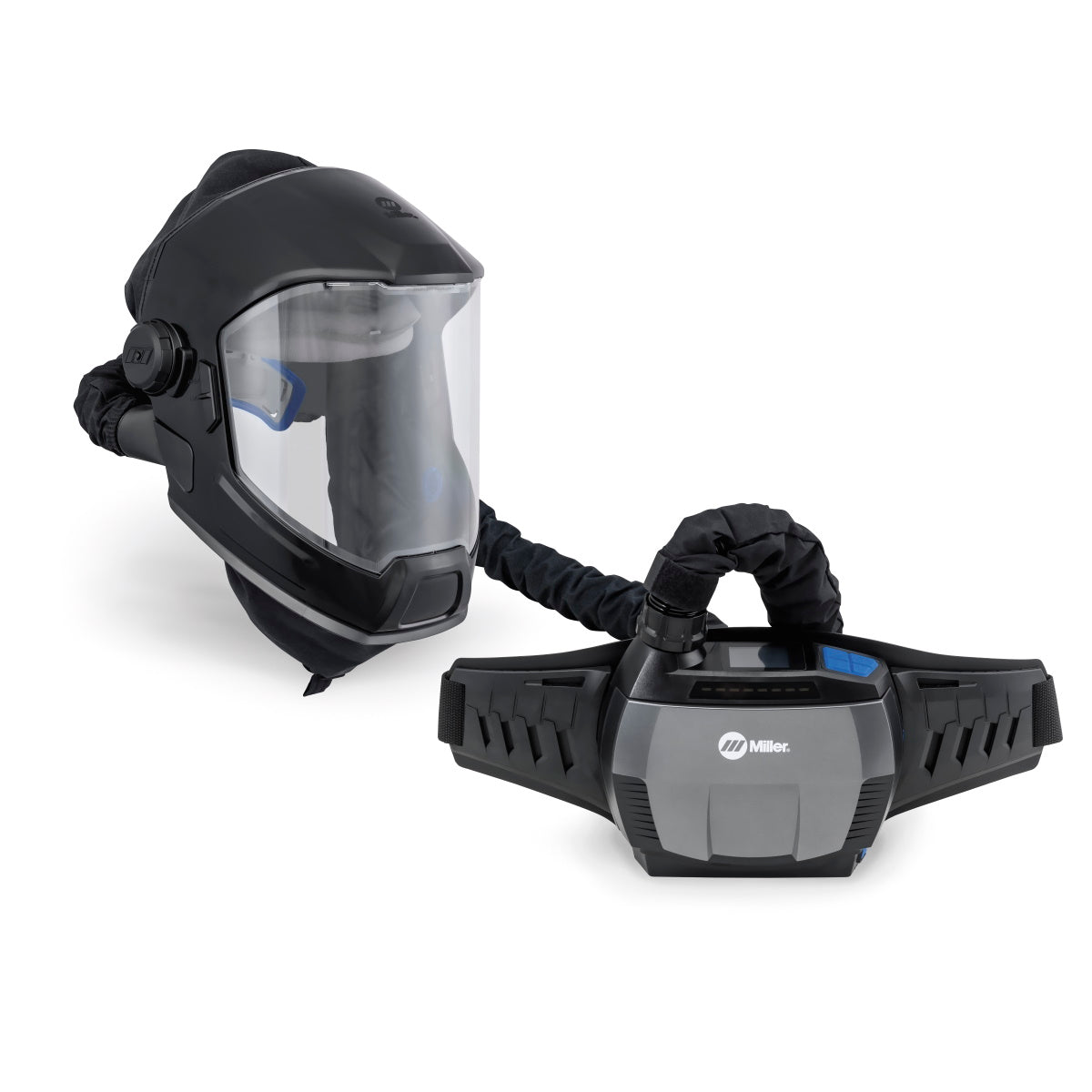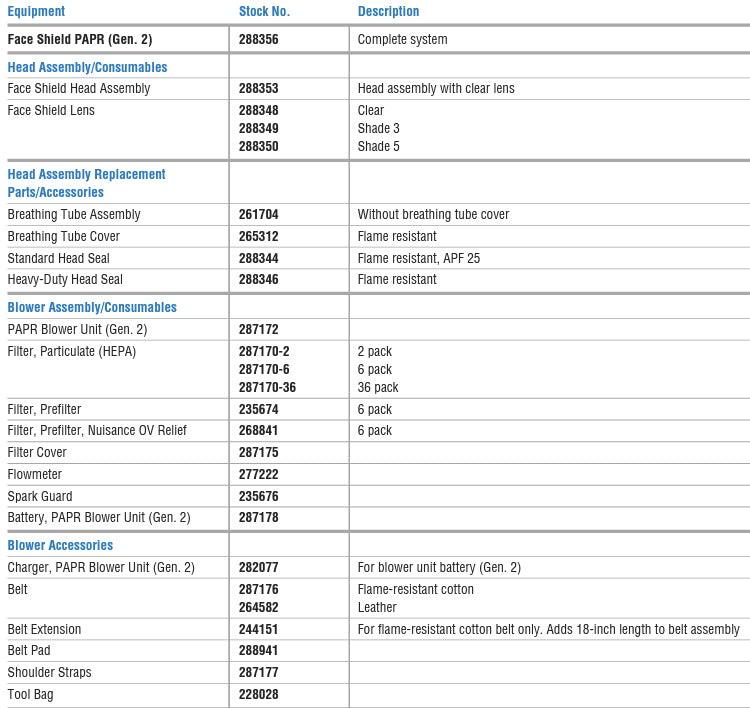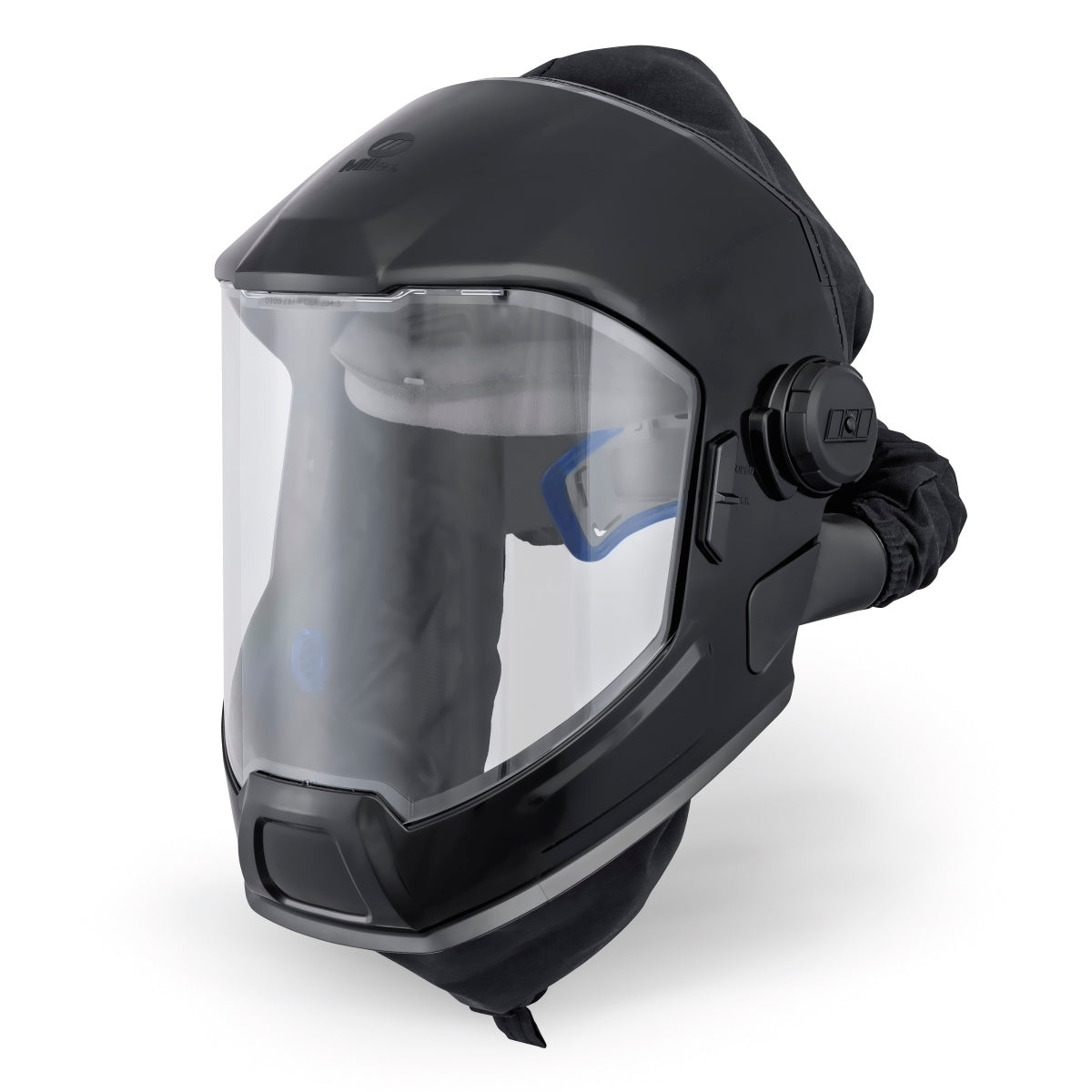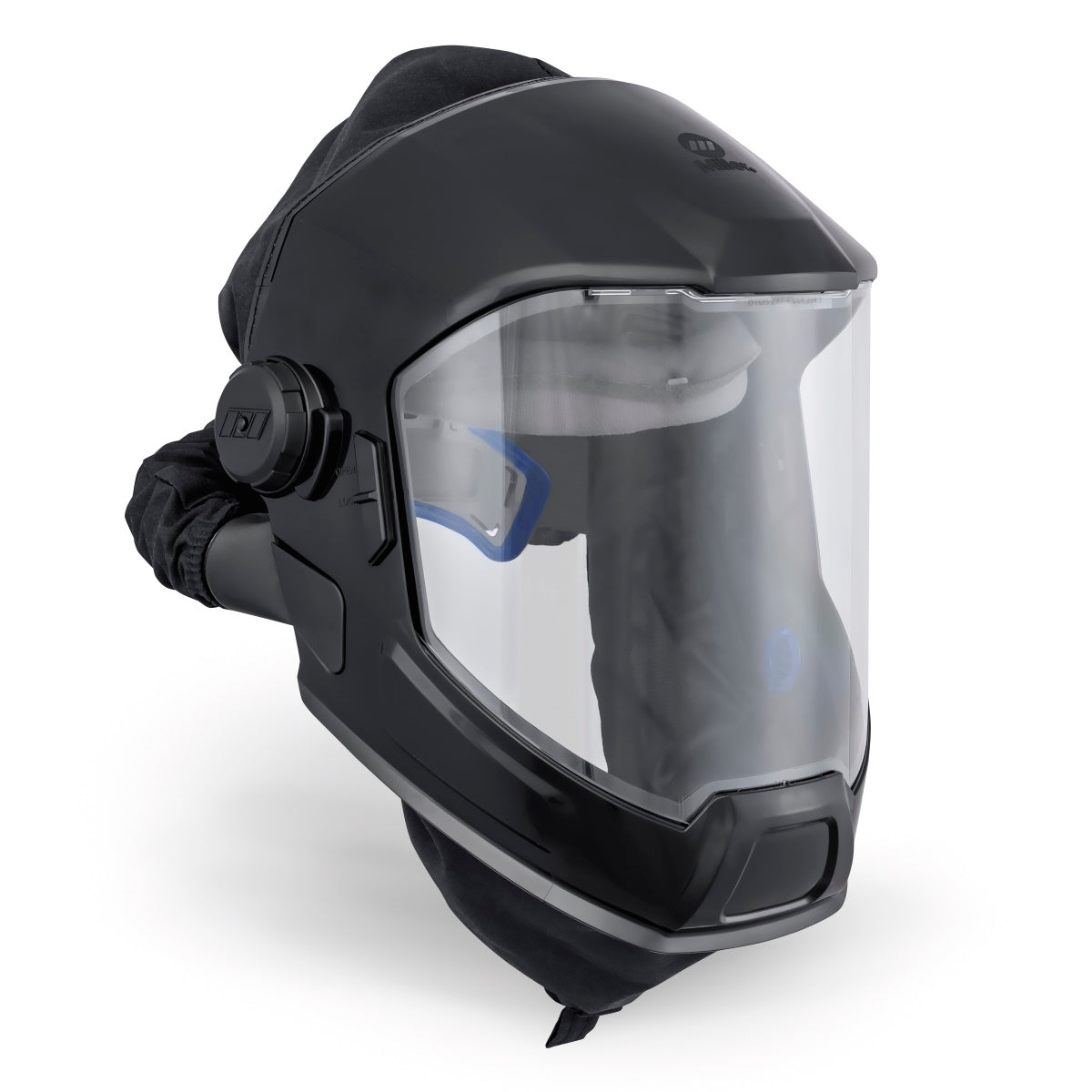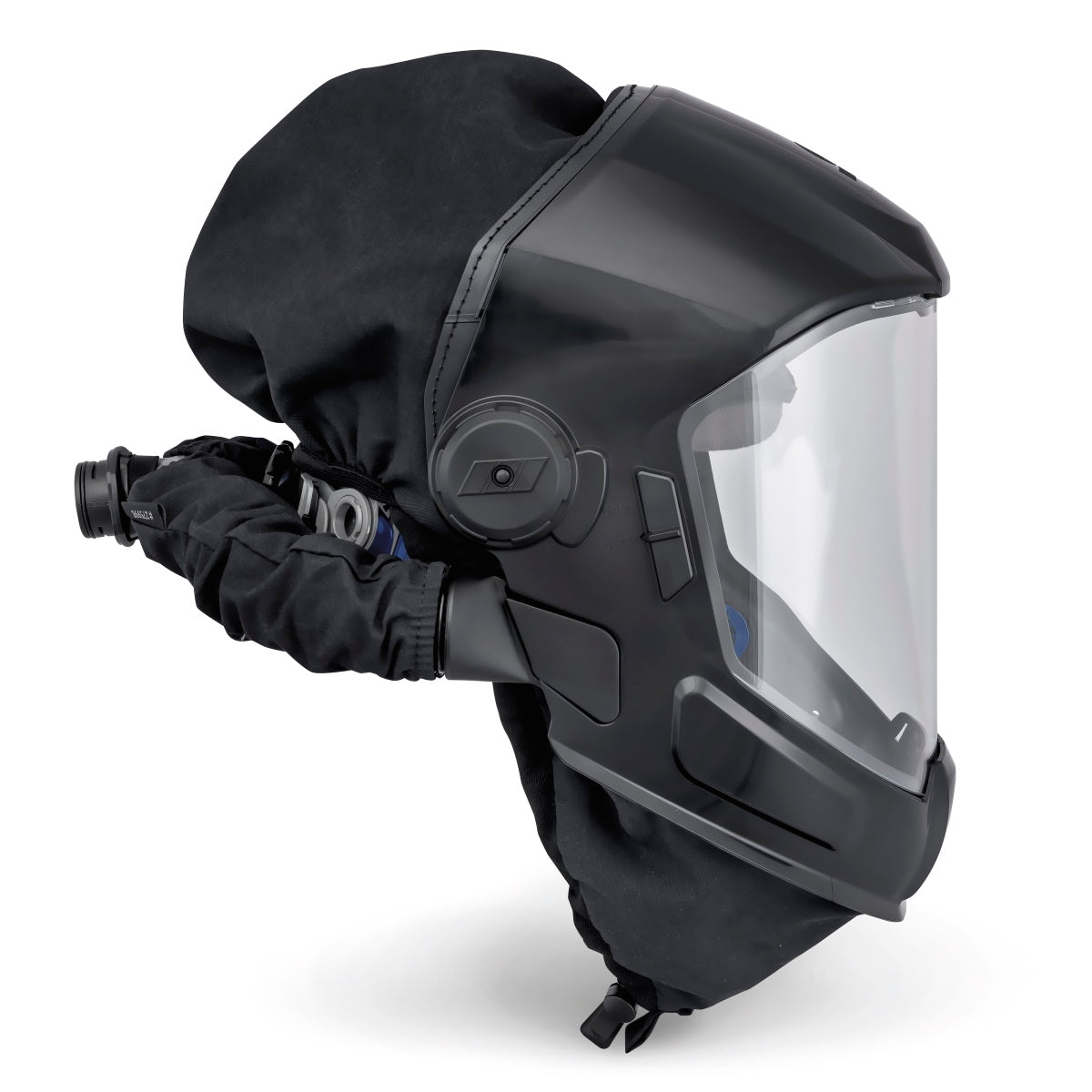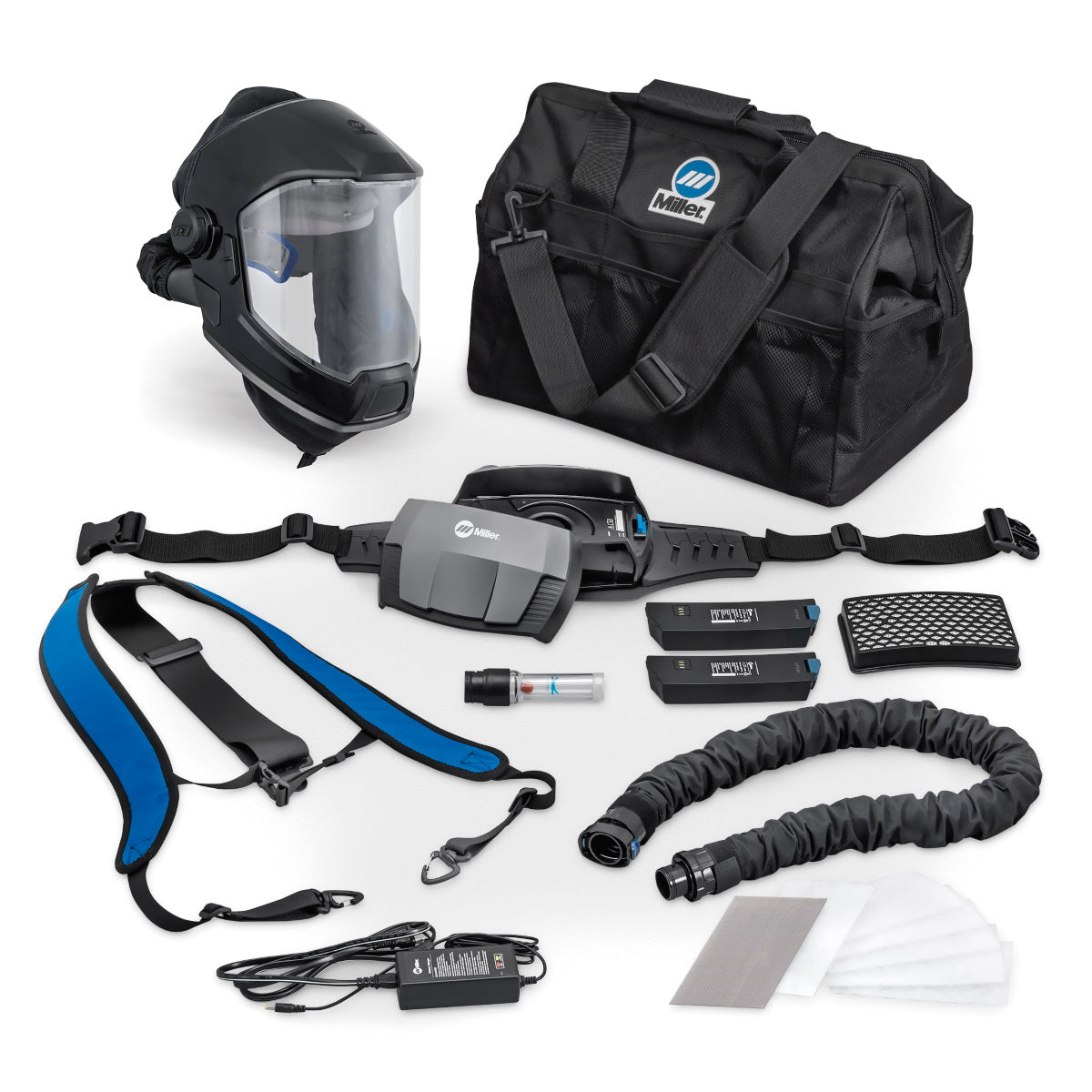 Miller Face Shield PAPR System (288356)
WARNING: Cancer and Reproductive Harm - www.P65Warnings.ca.gov
The Miller Face Shield PAPR system is great for grinding and plasma cutting applications where the user needs HEPA protection from stainless, galvanized, and aluminum particles and fumes. This face shield has a patent pending Dualtec manifold system that optimizes balance and sound, while a 6 point air distribution system maximizes cooling through targeted air placement. The ergonomic headgear provides a secure fit without the need for over tightening. This face shield had a High-Definition View (HDV) technology for a sharp detailed view at any angle with minimal distortion. The blower comes with an LCD display which allows users to see the fan speed, filter timer, battery level, and current time. This lightweight, low profile blower comes with HEPA filters, and can produce a flow rate of 215 lpm.
Please see "video" tab for Miller's 2 minute introduction to the Face Shield PAPR system.
The head seal is made of washable flame-resistant material with an ultra-soft outer cuff. This enhances wear without causing skin irritation. The unique design can provide additional protection by covering the ears, or ease communication if placed in front of the ears. The cape offers necessary head protection in out-of-position applications. This head assembly carries an Assigned Protection Factor (APF) of 25 with standard head seal.
Face Shield Features
• Well Balanced Design
• Dualtec Manifold System
• 6-Point Air Distribution System
• Ergonomic Headgear
• HDV Technology
PAPR Blower Features
• Filter timer - tracks how many hours left on the filter
• Fan speed - low, medium, high
• Battery level - 6 bars to show battery remaining
• Audible and vibrating alarms - notification of low battery
• Lithium-ion battery - provides up to 8 hours of use, 3 hours to re-charge
Includes
• Face Shield Head Assembly with Clear Shield
• Generation 2 PAPR Blower Assembly
• HEPA Filter
• Spark Guard
• Breathing Tube
• Breathing Tube Cover
• Padded Belt
• Shoulder Straps
• 2 Lithium-Ion Batteries
• Battery Charger
• Flowmeter
• Tool Bag
MPN: MIL288356
UPC: 715959693783
Download Product Spec Sheet