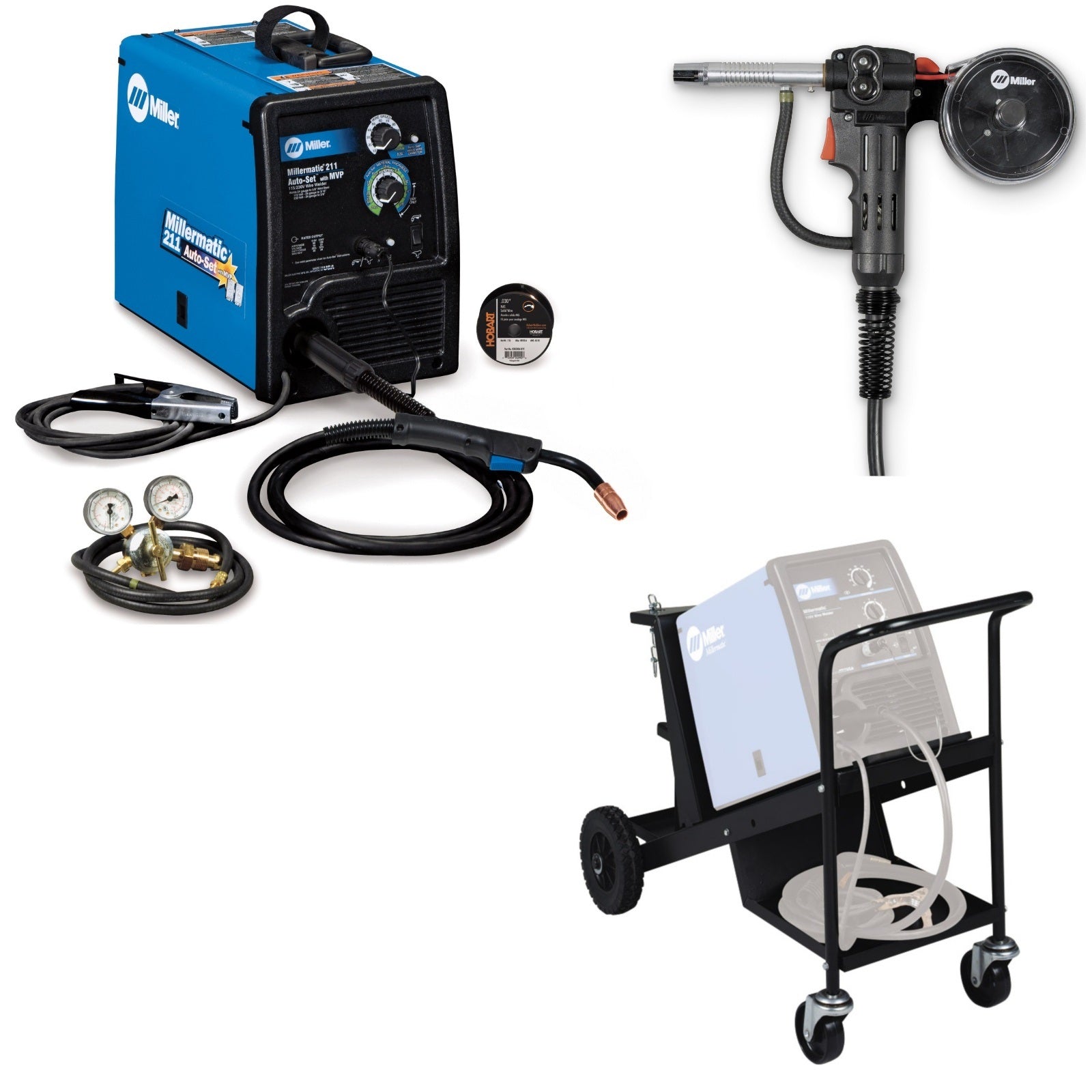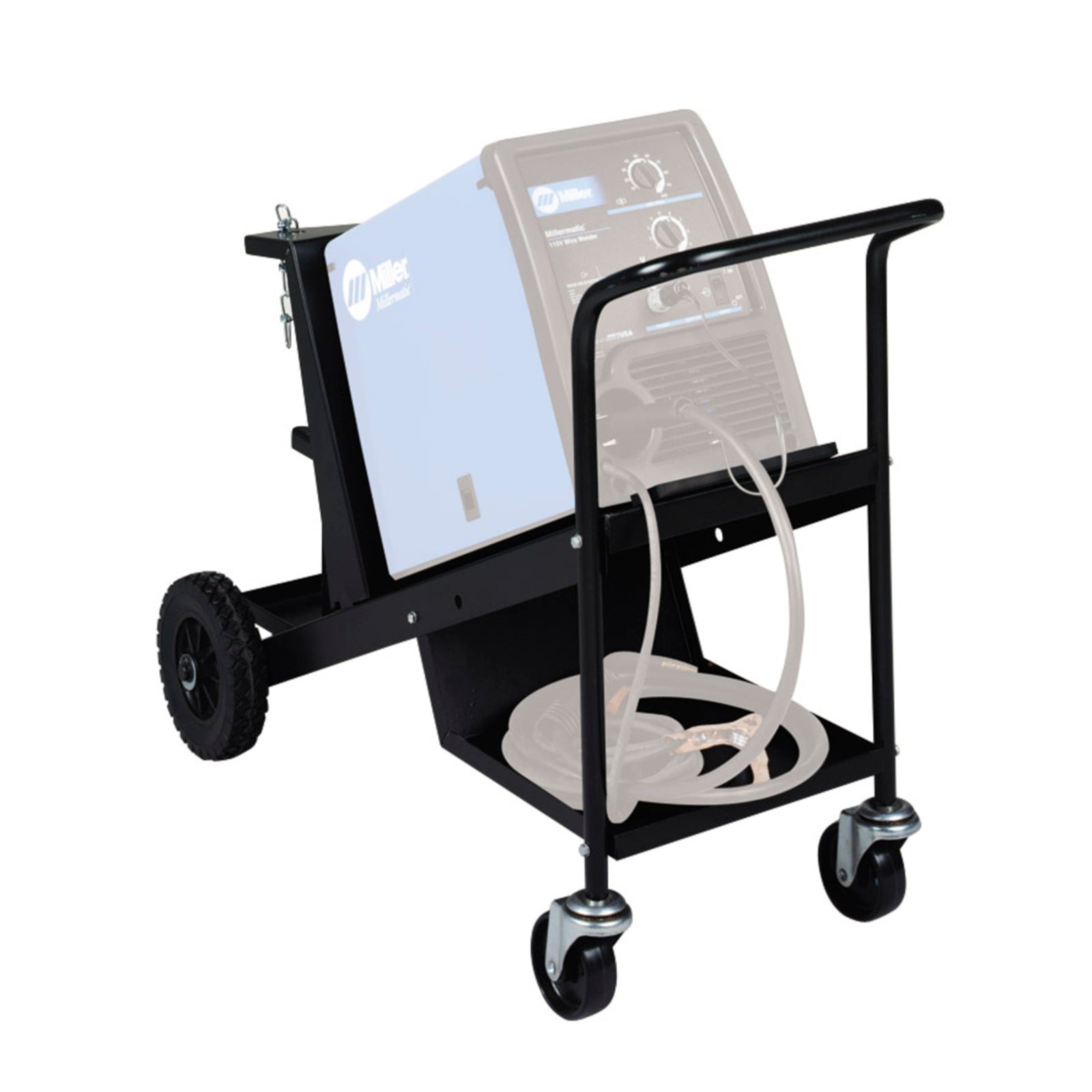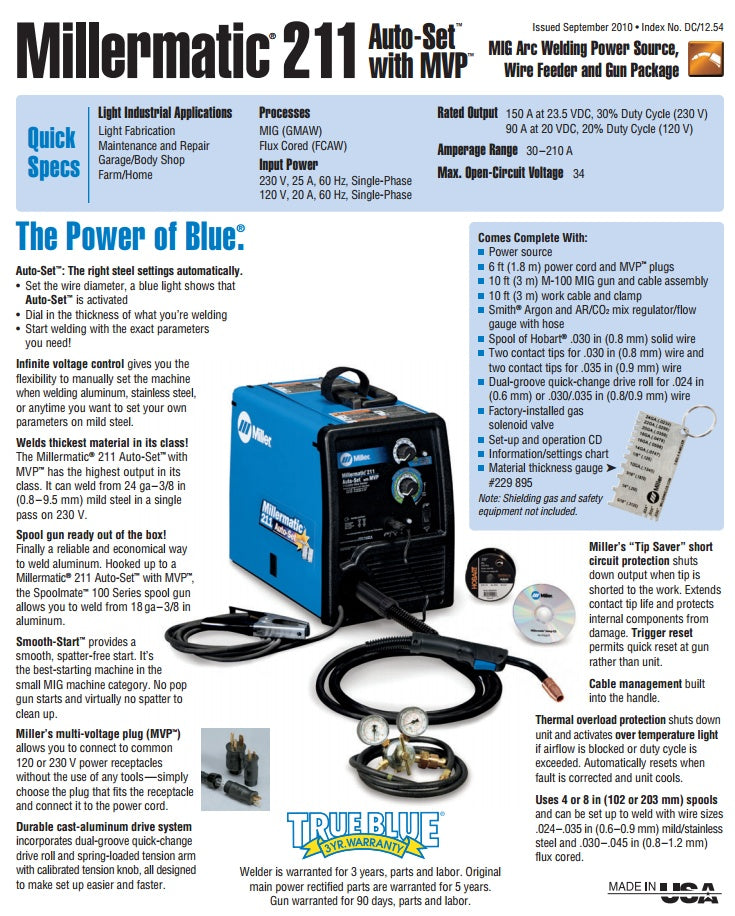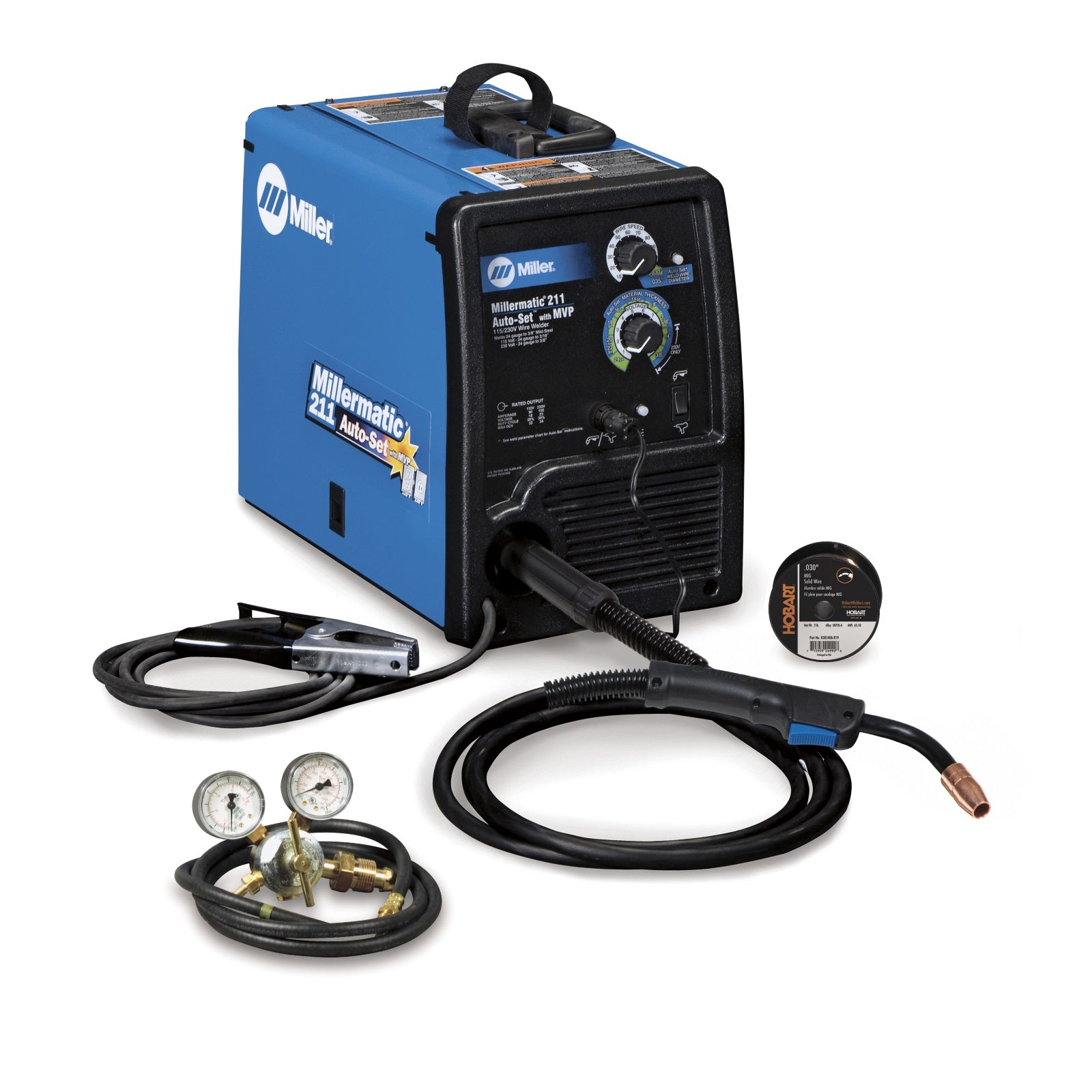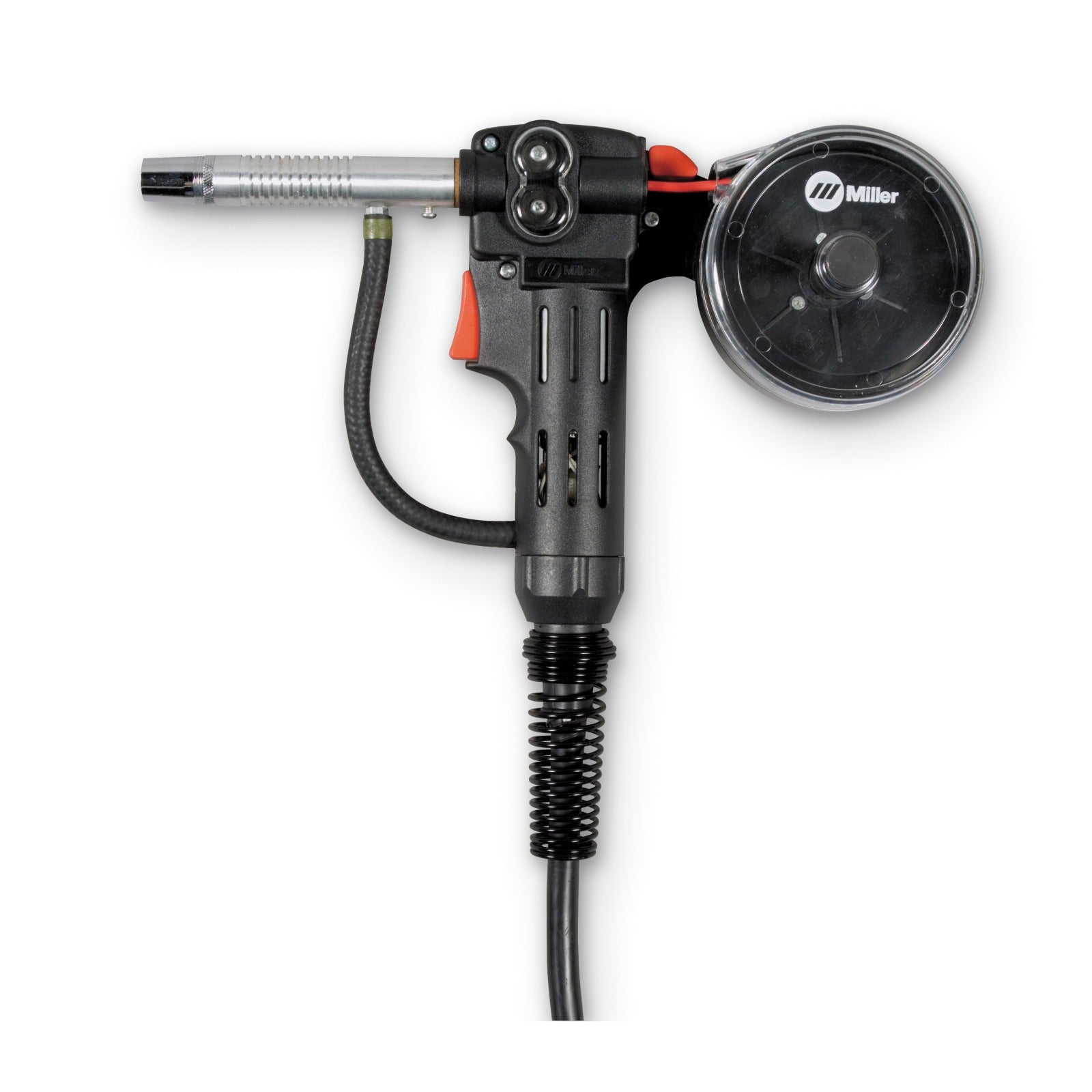 Miller Millermatic 211 with Deluxe Cart and Spoolgun (907422)
This item is no longer available from Miller. The Millermatic 211 has now been replaced by a new inverter-based Millermatic 211 MIIG Welder. If you'd prefer to view all our Miller Welding Equipment, click here.
The Miller Millermatic 211 with Deluxe Cart and Spoolmate 100 Gun is designed to be your all-in-one choice for welding material from 24-gauge to 3/8 in. thick in a single pass. Throw in the deluxe cart and Spoolmate 100 gun and you're good to go!
Auto-Set:
A breakthrough control that automatically sets your welder to the proper parameters. Auto-Set offers all-in-one MIG minus the guesswork! Simply set the wire diameter, set the material thickness and start welding!
Welds Thickest Material in its Class:
With the highest output in its class, the Millermatic 211 can weld up to 5/16 in. in a single pass.
Smooth-Start:
This technology provides a smooth, spatter-free start. The best starting machine in the small MIG category! No more pop-gun starts or spatter to clean up.
Durable Cast Aluminum Drive System:
Incorporates dual groove quick-change drive roll and spring-loaded tension arm with calibrated tension knob, all designed to make setup easier and faster.
Manual Mode:
Gives you the flexibility to manually set the machine when welding aluminum, stainless steel or anytime you want to set your own parameters on mild steel.
Spool Gun Ready Out of the Box!
Finally a reliable and economical way to weld aluminum. Hooked up to a Millermatic 211 Auto-Set with MVP, the new Spoolmate 100 Series spool gun allows you to weld from 18 ga - 3/8 in. aluminum.
Multi-Voltage Plug:
Miller's Multi-Voltage Plug allows you to connect to common 120 or 230 V power receptacles without the use of any tools; simply choose the plug that fits the receptacle and connect it to the power cord.
Tip Saver' Short Circuit Protection:
Shuts down output when tip is shorted to the work, extending contact tip life and protecting internal components from damage. Trigger reset permits quick reset at torch rather than unit.
Comes complete with:
• Millermatic 211 power source
• Deluxe Cart/Cylinder Rack #770187
• Spoolmate 100 Spoolgun #300371
• 6 ft (1.8 m) power cord and plug
• 10 ft (3 m), M-100 MIG gun and cable assembly
• 10 ft (3 m) work cable and clamp
• Smith Argon and AR/CO2 mix regulator/flowgauge with hose
• Spool of Hobart .030 in (0.8 mm) solid wire
• Two contact tips for .024 in (0.6 mm) wire and two contact tips for .030 in (0.8 mm) solid wire
• Dual-groove quick-change drive roll for .024 in (0.6 mm) or .030/.035 in (0.8/0.9 mm) solid wire
• Factory-installed gas solenoid valve
• Information/settings chart
• Material thickness gauge #229895
MPN: MIL907422, MIL770187, MIL300371
Phase: Single Phase