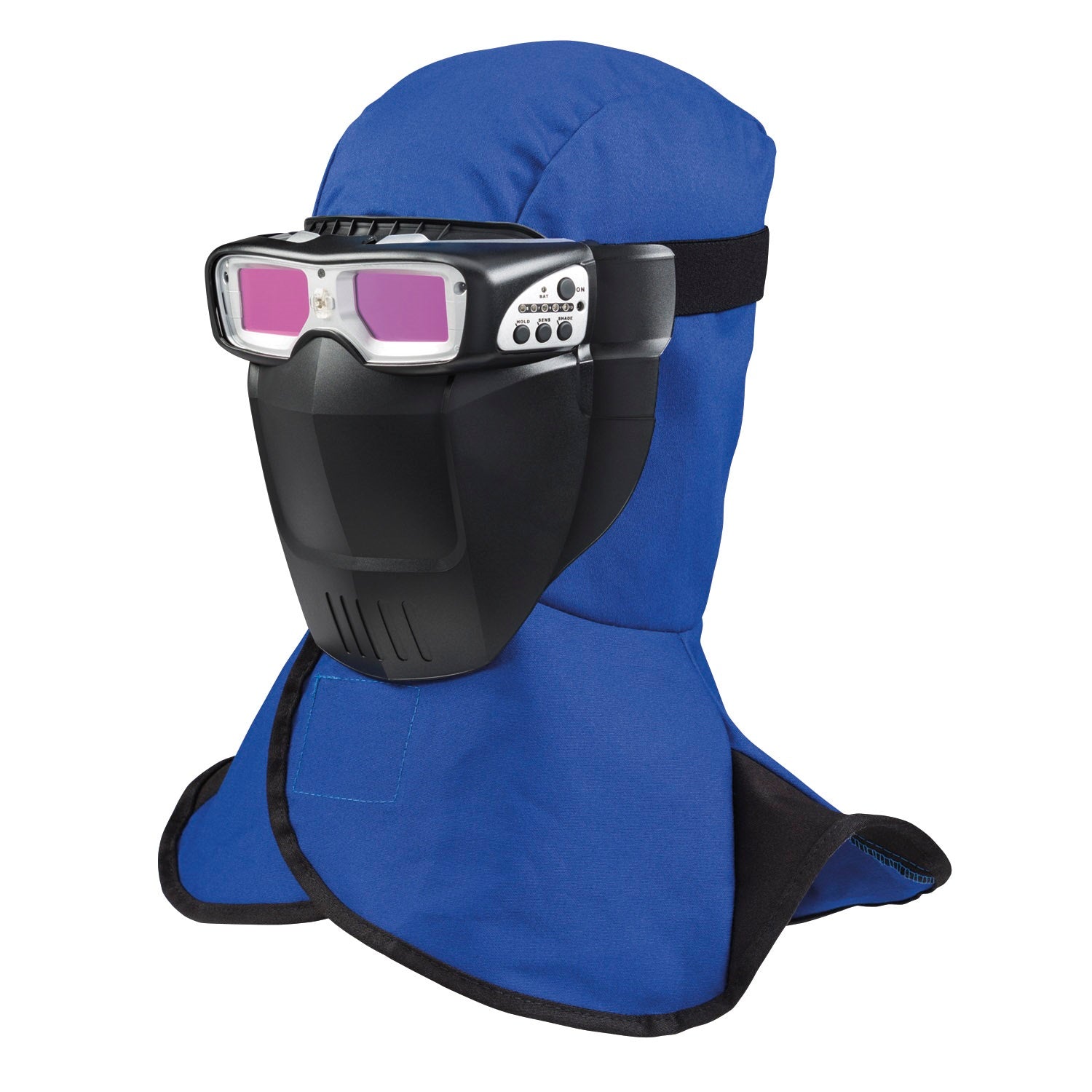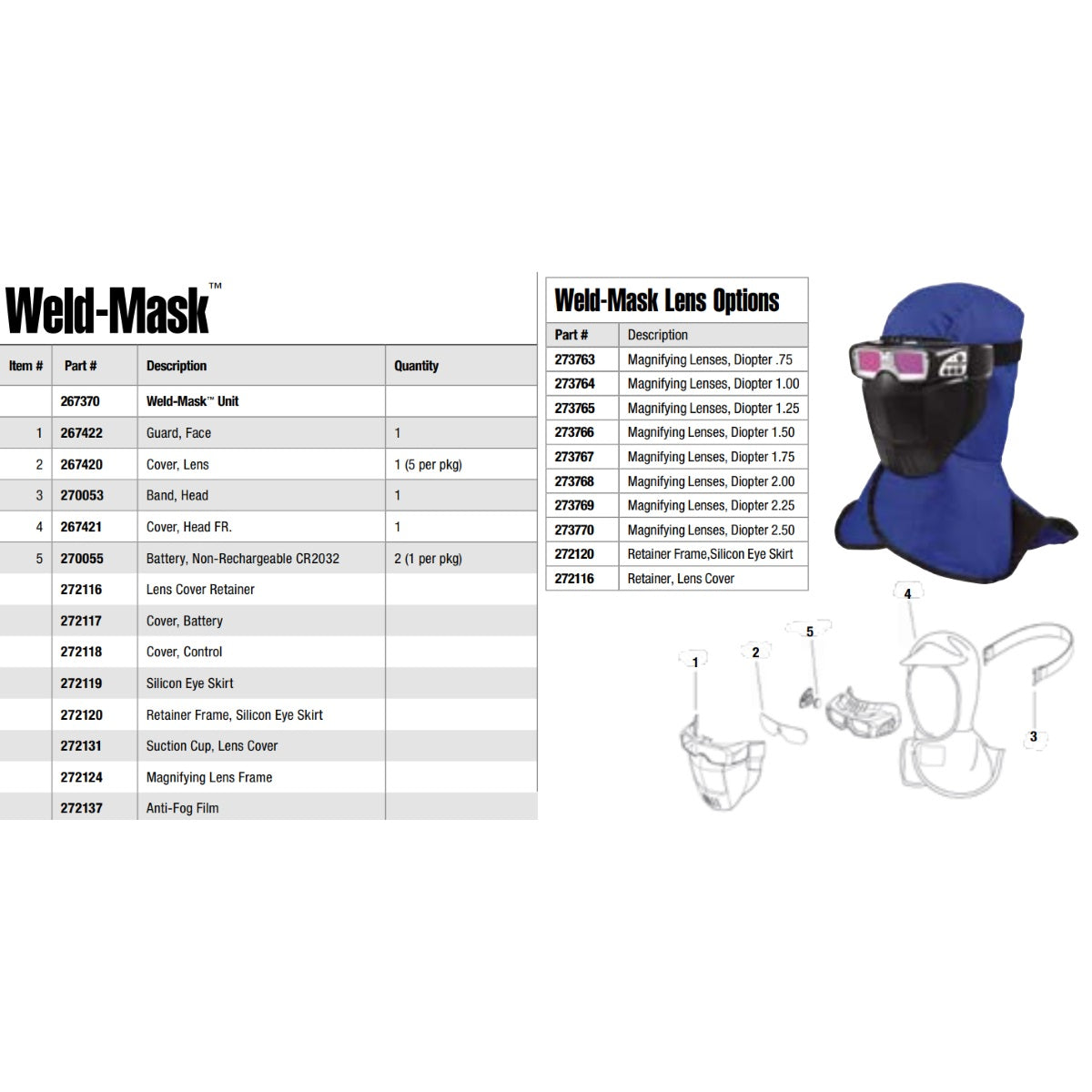 Miller Weld-Mask Auto Darkening Goggles (267370)
WARNING: Cancer and Reproductive Harm - www.P65Warnings.ca.gov
The Miller Weld-Mask Auto Darkening Goggles (267370) are perfect for applications where space is at a premium. Thanks to the compact design, the Weld-Mask allows you to squeeze into spaces where access with traditional welding helmets is limited. The lightweight design significantly reduces neck strain and the slim face fits well under hard hats. The ADF drops down to shade 5 for use with plasma cutting, and the light state reaches shade 3 so you can easily see during once you're done welding.

Processes: Gas Welding & Cutting, MIG, TIG, Stick
• Ideal for use with hard hats
• Supplied with Rx/Magnifying lens frame
• Features a replaceable silicon skirt designed to fit comfortably on varied face profiles
• Lightweight design virtually eliminates neck strain
• Eye covering fits tightly to the face to block out light for precision welding in bright surroundings
• Face shield and head cover provide coverage for UV/IR rays and applications with limited spatter
• Goggles feature shades 5, 7, 9, 11, and 13 (light state shade 3)
• Meets CE/ANSI/CSA/AS NZ standards.

MPN: MIL267370
UPC: 715959618076
Download Product Spec Sheet