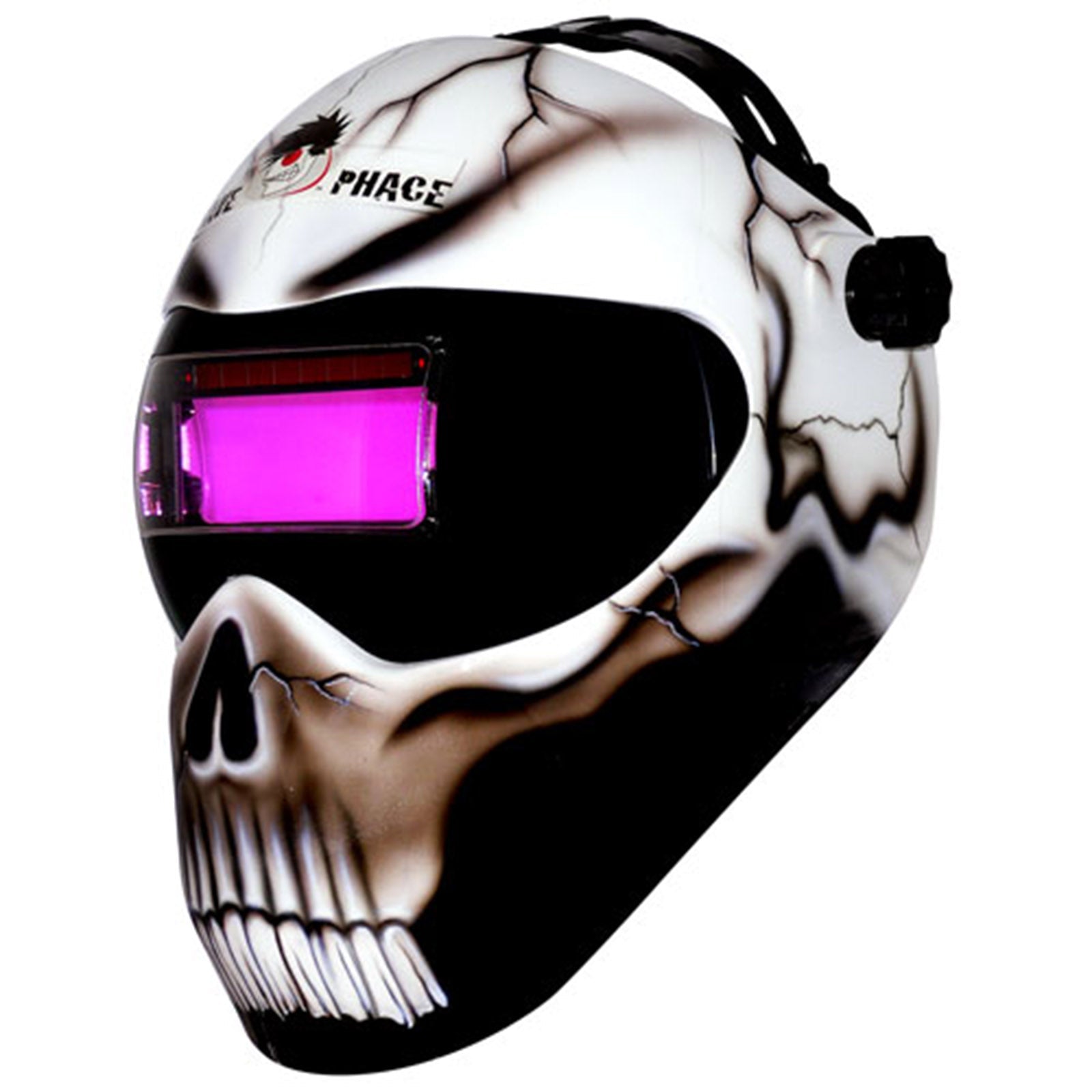 Save Phace DOA Gen X Series Welding Helmet
The Save Phace DOA Welding Helmet is changing the welding game with the combination of an Auto Darkening Filter (fixed 3/10 ADF) that's integrated into a 180 degree lens design. No other helmet on the market combines the two. You'll also love the face-forming profile that lets you squeeze into tighter spaces. Because of it's rounded shape, air has an easier time circulating and you stay about 6 degrees cooler under the hood. Save Phace also included their nine point, high quality head gear that allows you to move the helmet closer or farther away from your face; giving you maximum vision and air flow options.

The Details:
• 180 degree Auto Darkening Filter Lens (Shade #10)
• HIGH quality ADF Fixed Shade 3/10
• World's LARGEST Viewing area (27 square inches!)
• 9 Point High Quality Adjustable Halo Headgear w/replaceable sweat absorbent Headband
• Awesome Helmet Bag
• THE Lightest Welding helmet in the world!
• Lens Anchor Set
• Comes fully assembled
• Killer Graphics
• Made from HIGH Impact ABS Plastic
• ANSI, CE, AUS/NZ And CSA Approved!



MPN: SAVDOA
UPC: 816453010066