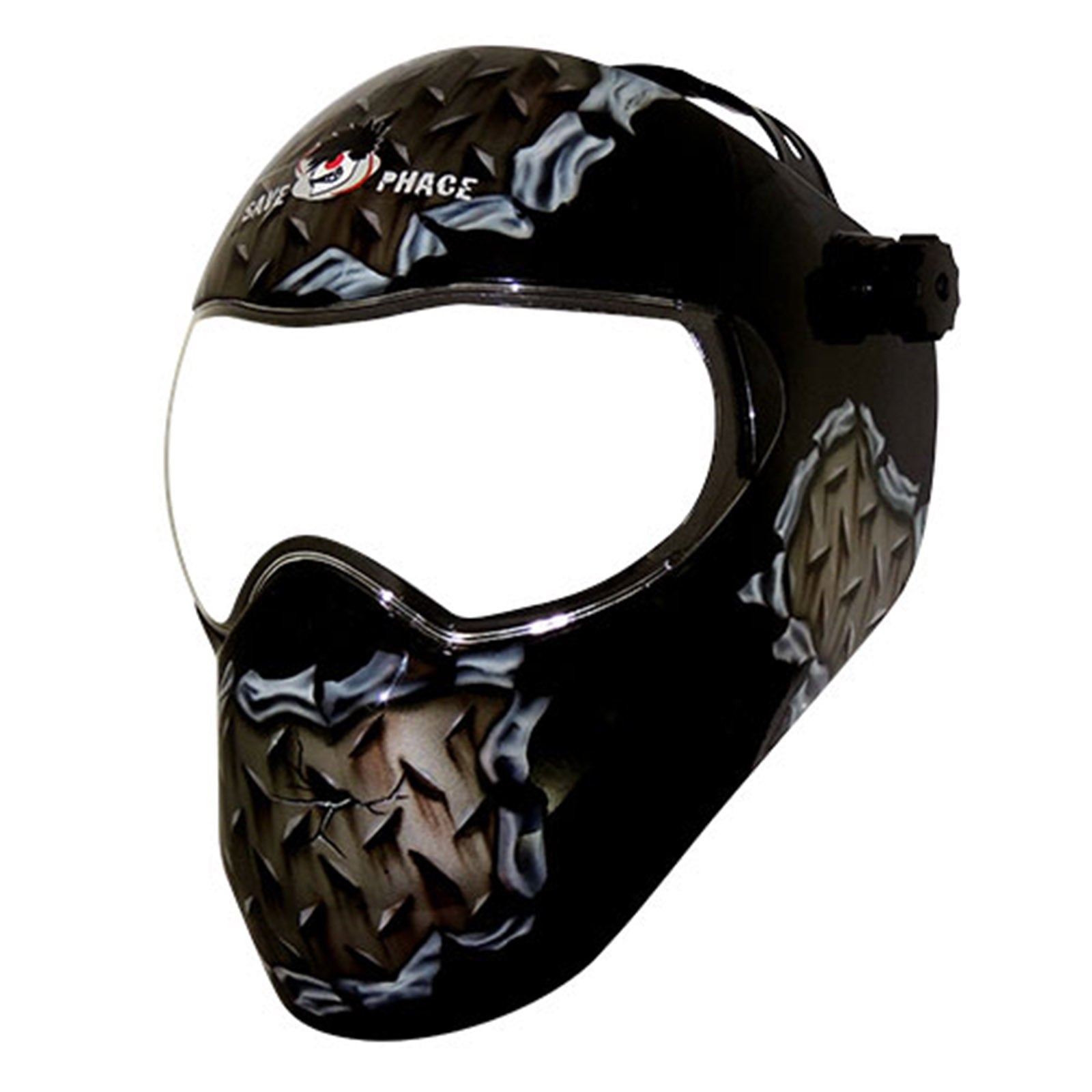 Save Phace Metal Hed Elementary Series Helmet
The Save Phace Metal Hed Helmet sports the world's first and only helmet with a 180 degree view lens that doesn't block your peripheral vision. You'll love the face-forming profile that lets you squeeze into tighter spaces. Because of it's rounded shape, air has an easier time circulating and you stay about 6 degrees cooler under the hood. Save Phace also included their nine point, high quality head gear that allows you to move the helmet closer or farther away from your face; giving you maximum vision and air flow options.

The Details:
• 180 Degree Lens design
• World's LARGEST Viewing area (27 square inches!)
• Weighs less than 10 oz
• THE Lightest Welding helmet in the world!
• Face forming profile allows you to get into tighter spaces.
• Headgear adjustments allows you to move the helmet closer or further away from your face.
• Comes with Clear Lens. Can be replaced with Shade #3, 5, 10 or 12 Welding lens
• All Parts are replaced and interchangeable with other Series


This helmet will ship at the end of October or as soon as Save Phace is able to replenish our stock.
MPN: SAVMETAL HED
UPC: 816453010738