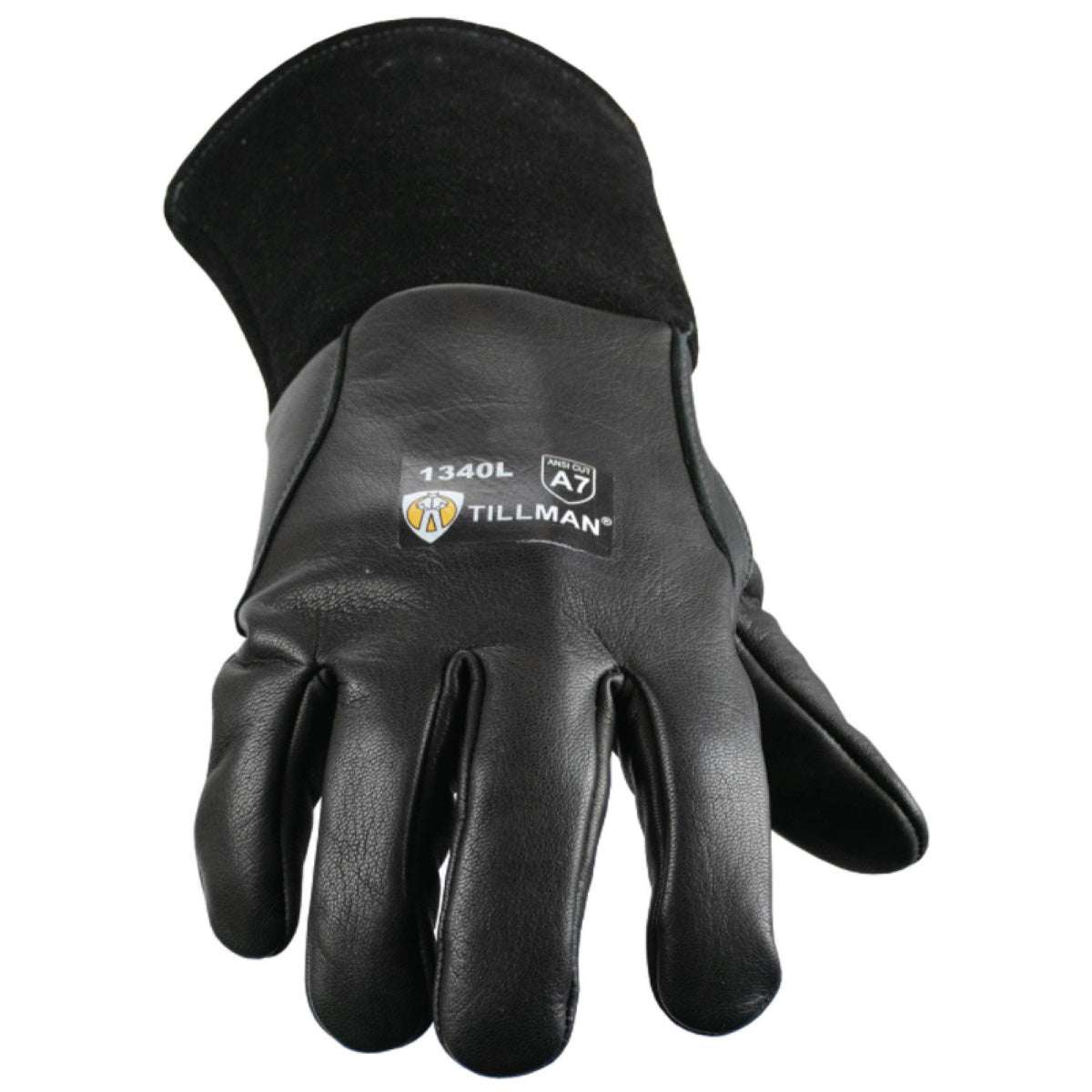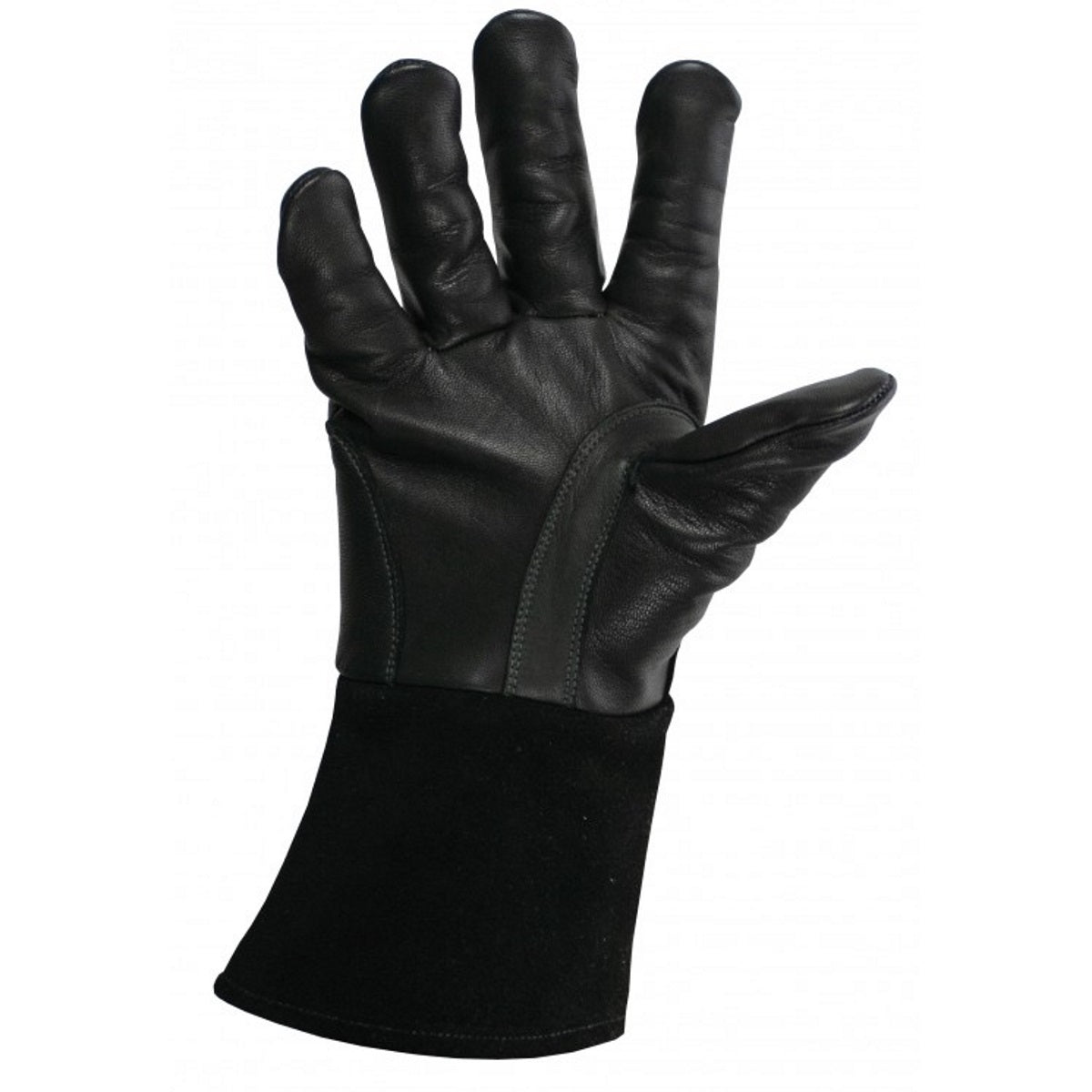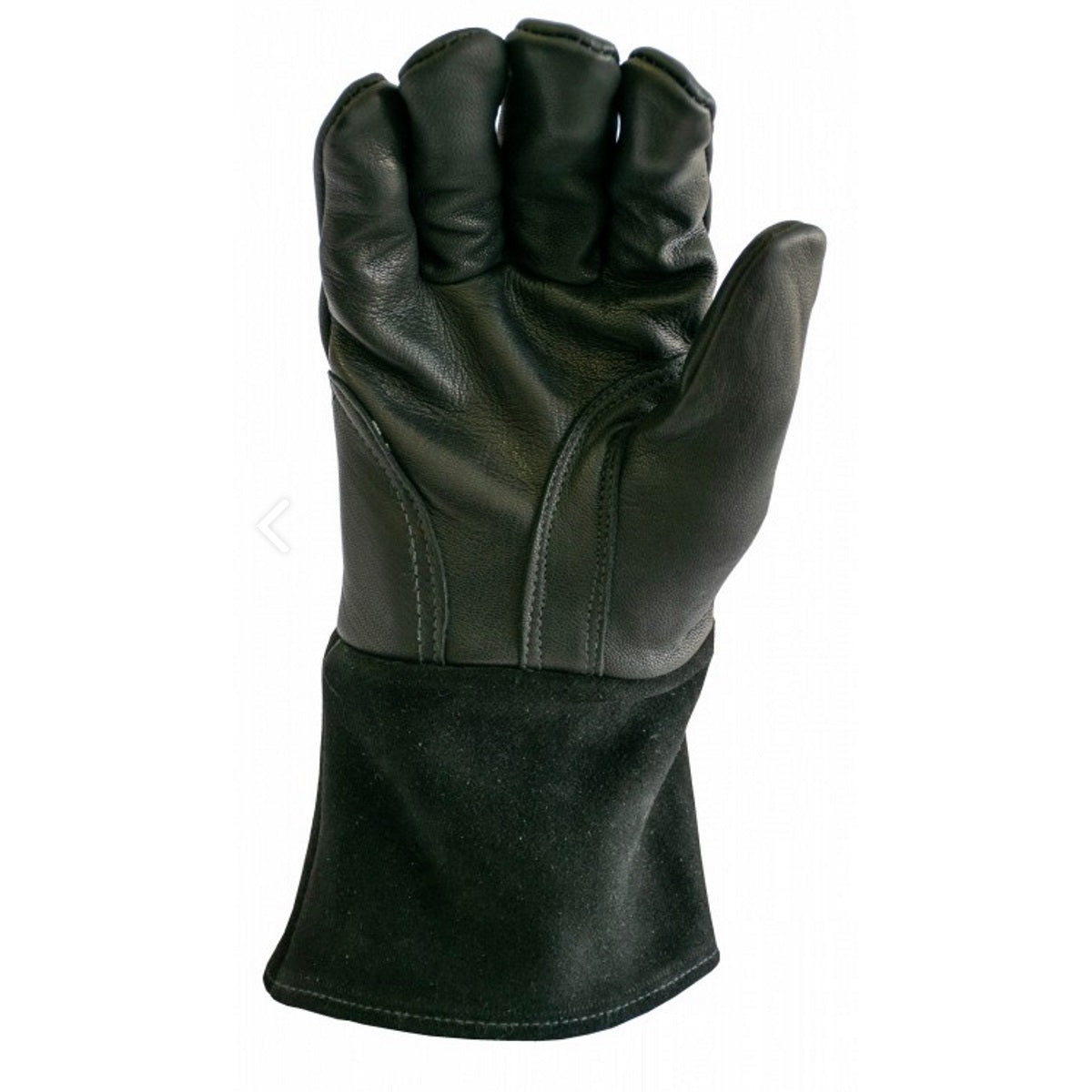 Tillman 1340 MIG Glove with ANSI A7 Cut Resistance and Oil X
The Tillman 1340 MIG gloves come with an A7 cut resistance factor and Oil X technology. Oil X technology is achieved by adding an oil and and liquid-resistant treatment in the tanning process for deep protection from water and oil; keeping hands dry even in the toughest environments. The Oil X will not wear off and will actually last the entire life of the glove. These gloves feature ANSI A7 cut protection which is achieved with a para-aramid lining for unbeatable cut resistance, dexterity and comfort.

The 1340 MIG glove is made of supple top grain goatskin leather and sewn with Dupont Kevlar threading to offer protection in high heat areas. These gloves are designed with a straight, yet flexible thumb which allows for greater movement and grip on a mig gun or torch.

Key Features
• A7 Cut Resistance
• Reinforced Thumb
• Glide Patch Resists Heat Buildup
• Straight Thumb for Gun Control
• Top Grain Goatskin
• Oil X Protects Against Oil, Grease, Water
• Oil X Coating Will Not Wear Off
• Black Color Hides Dirt & Grime
• A4 Split Leather Cuff

Small and 2X-Large Gloves must be ordered in quantities of 6.