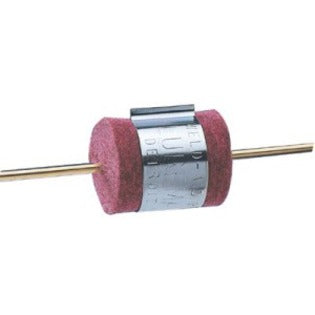 Weld-Aid Lube-Matic Pads Pre-Treated Pkg/6
This product is no longer available.
Brand New Weld-Aid Lube-Matic Pre-Treated Wire Lube Pads 6/Pkg. EAP007060 Not surplus or old stock, new product guaranteed. Picture Shows Red Untreated Pad, Treated Pads Are Black.
The care and feeding of wire.
Weld-Aid Lube Matic&reg products are engineered to clean and lubricate wire, improve feedability, reduce spatter and increase tip and liner life. Reduces wire drag by 60% and feeds wire more smoothly with poor cast, helix and rust. Best when used together, as a system to clean and feed wire.
Lube-Matic&reg Lube Pads - Black lube pads are pre-treated with Lube Matic&reg liquid. Lubrication allows smooth feeding of wires with poor cast, helix, rust and long feed liners.#007060 6 pack
MPN: OKIWAP007060
UPC: 731592706017