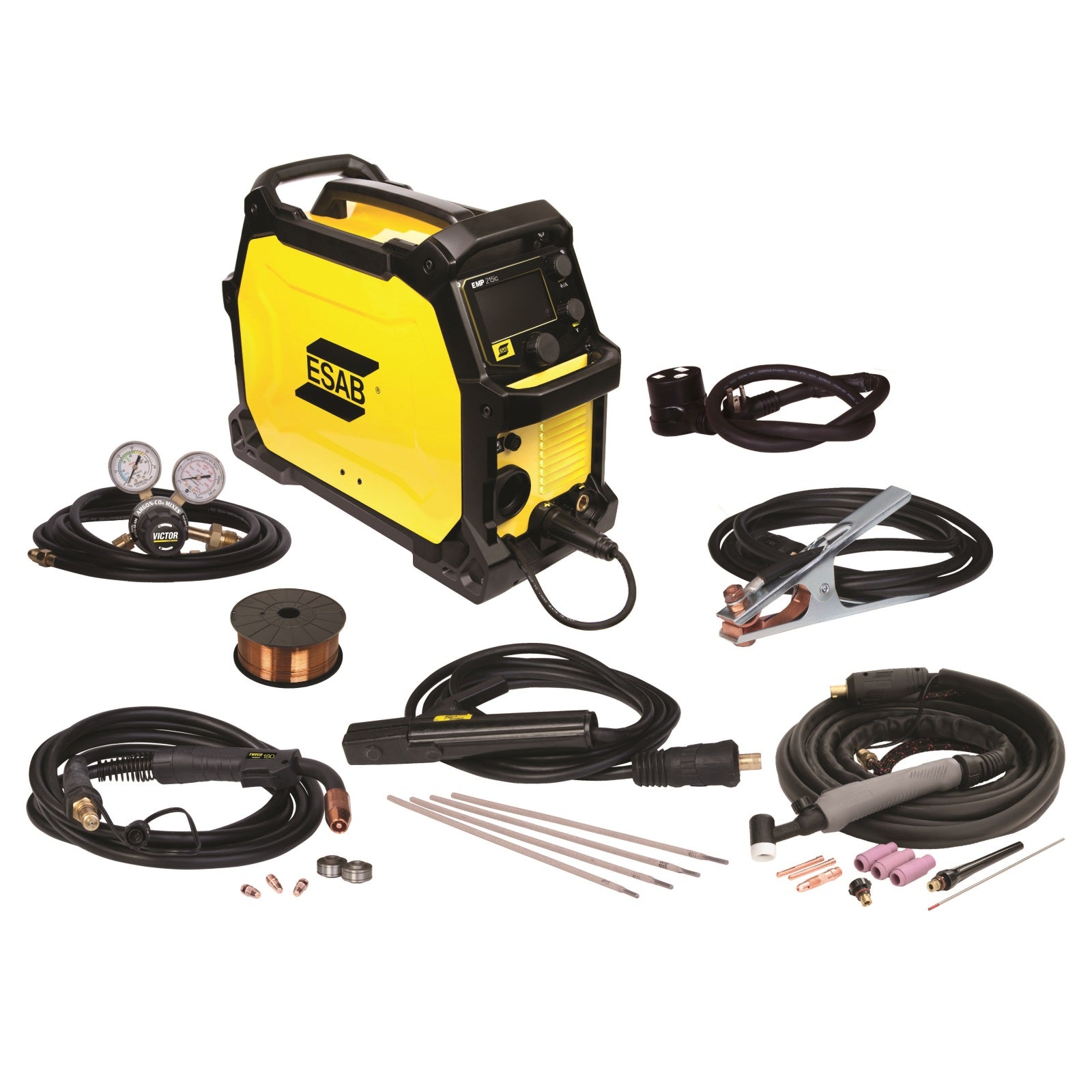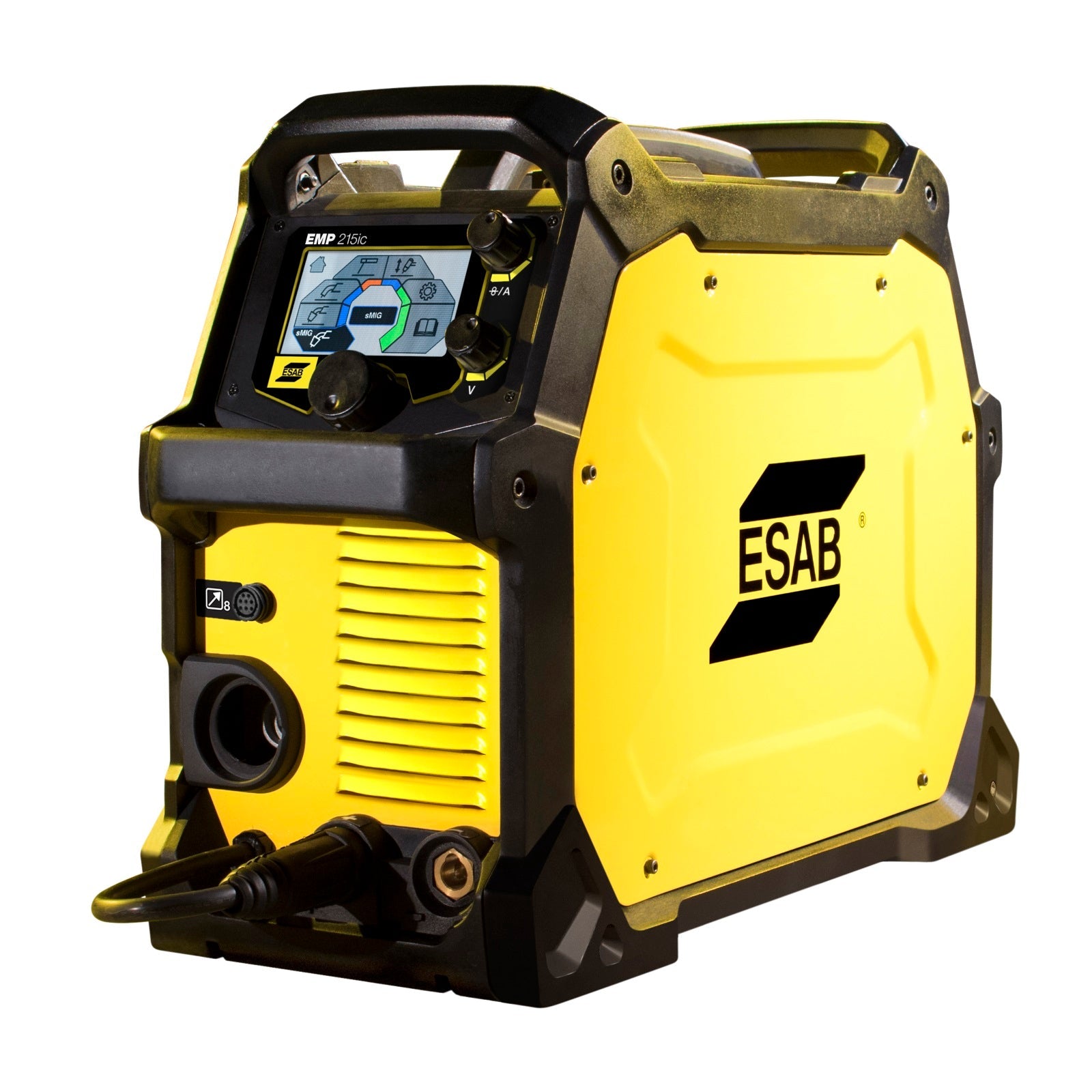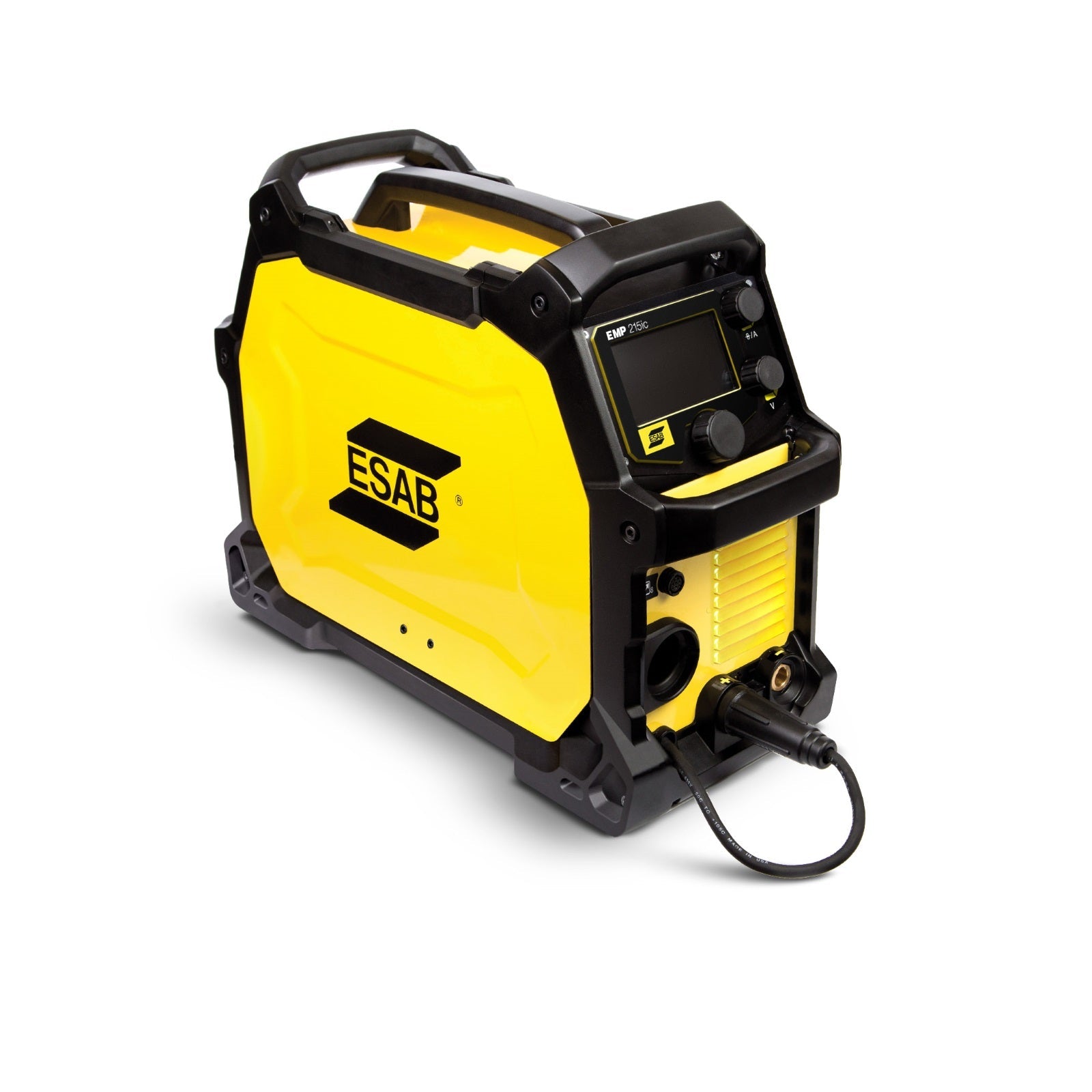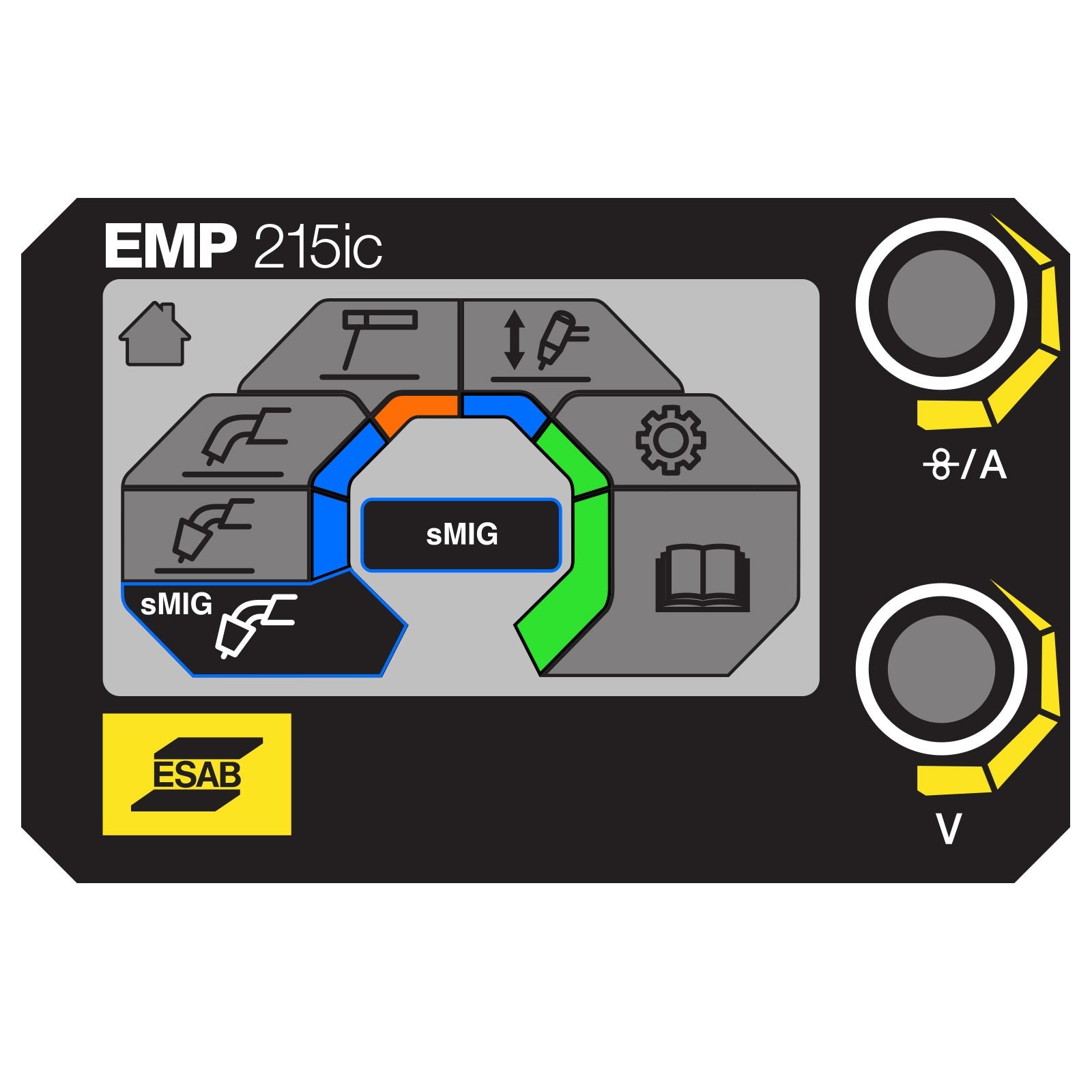 ESAB Rebel EMP 215ic MIG/Stick/TIG Welder (0558102240)
MIG/TIG/Stick ready (including 6010). 3 year warranty
WARNING: Cancer and Reproductive Harm - www.P65Warnings.ca.gov
Shop with confidence from an authorized ESAB Rebel distributor!

The ESAB Rebel EMP 215ic MIG/Stick/TIG Welder (0558102240) will blow your socks off with its unprecedented sMIG technology. sMIG is an exclusive, dynamic arc control that constantly monitors complex arc characteristics adapting to your technique to provide a smooth and superior weld. The Rebel features 2 modes: basic and advanced. Basic mode allows you to set wire diameter and material thickness & you're ready to pull the trigger. The advanced mode gives you full control over all arc characteristics. The research and technology put into this machine is truly astounding (you can even access your correct consumable part numbers and user manual on the 4.3" LCD screen). Like ALL other multiprocess units on the market, this is a DC only machine and will not TIG weld aluminum.

Features
• sMIG technology
• 4.3-in Color LCD Display
• 120V/230V Dual Input Voltage
• Weld parameter storage
• Hot start (Stick mode only)
• Arc Force (Stick mode only)
• Lift arc (TIG mode only)
• Trigger lock (2T, 4T)
• Voltage trim adjustment (MIG mode only)
• Inductance adjustment (MIG mode only)
• Burn back adjustment (MIG mode only)
• Pre-flow/post-flow adjustment (MIG mode only)

Quick Specs
• Input Power: 120V/230V
• Current Range: 5-150A (120V), 5-240A (230V)
• Wire Diameter Capacity: .023"-.045"
• Weight: 40lbs
• Dimensions: 16" H x 9" W x 23" D
• Max Plate Thickness: 3/8"
• Generator Requirement: 3.7 kVA (110V) | 7.5 kVA (230V)
• Warranty: 3 years on power source, 1 year on torch

Comes Complete With
• Power Source
• 10-foot Tweco Fusion 180 MIG gun
• 13-foot Tweco 200A electrode holder
• Tweco ground clamp with leads
• Spare MIG gun parts kit, including contact tips & drive rolls
• Four general purpose 6013 stick electrodes
• ESAB 70S-6 .030 4-in 2-lb sample spool
• Tweco TIG torch (W4013802) & accessories
• Victor argon flow gauge regulator with 12.5-foot gas hose
• 120V & 230V adapter plugs

The optional TIG foot control (W4014450) or Tweco Spool Gun (1027-1390) must be purchased separately & can be found under the "accessories" tab.
MPN: ESB0558102240
UPC: 822635033044
Phase: Single Phase