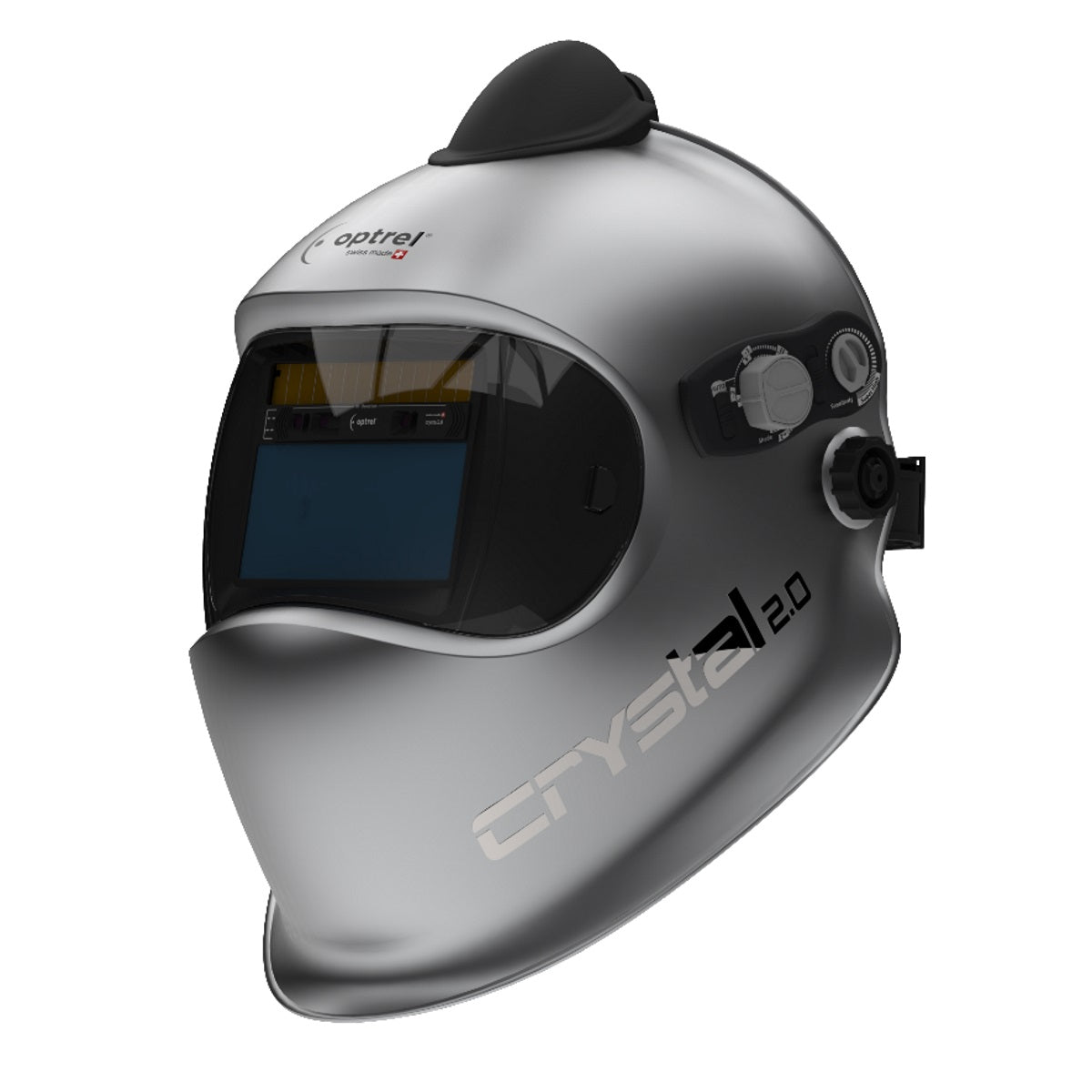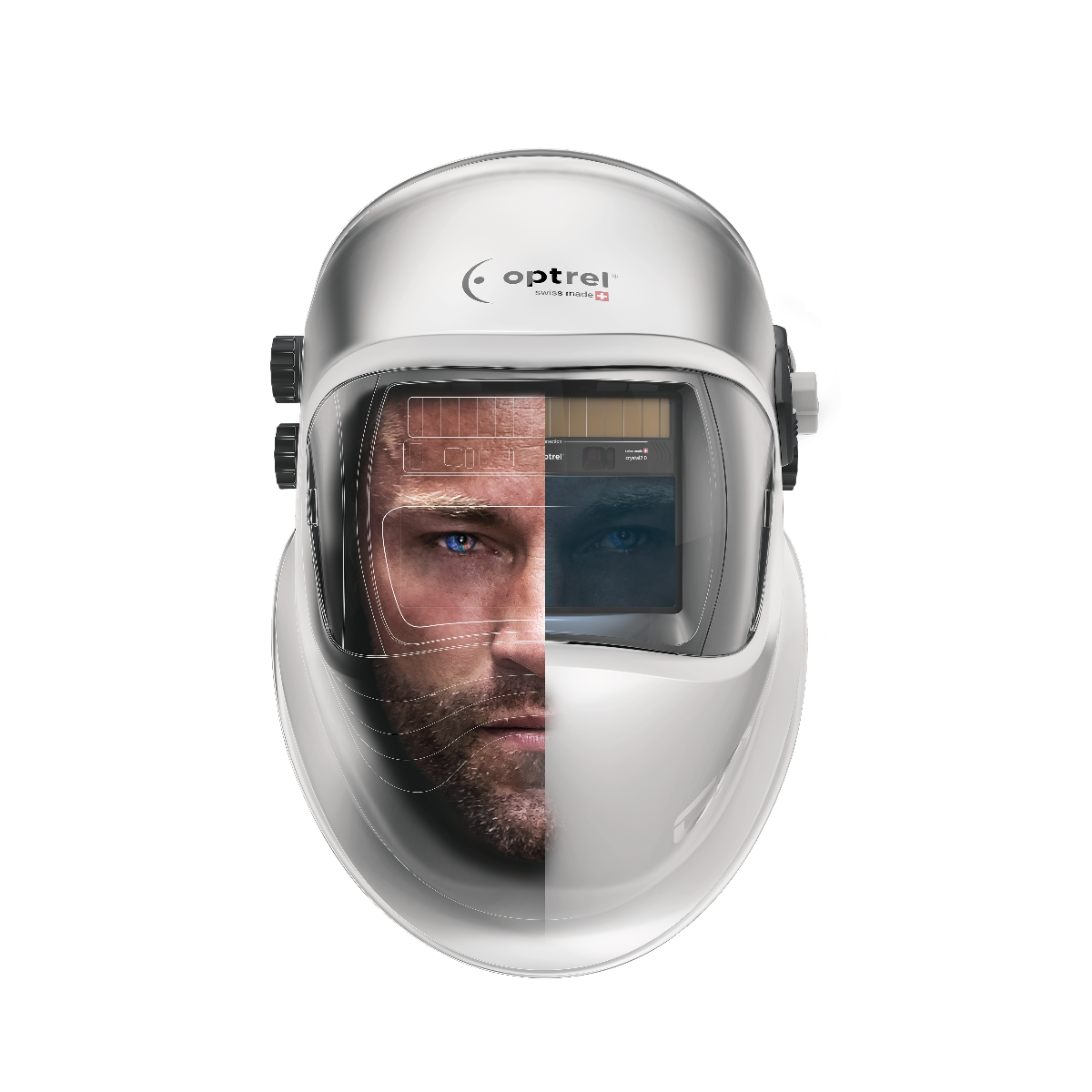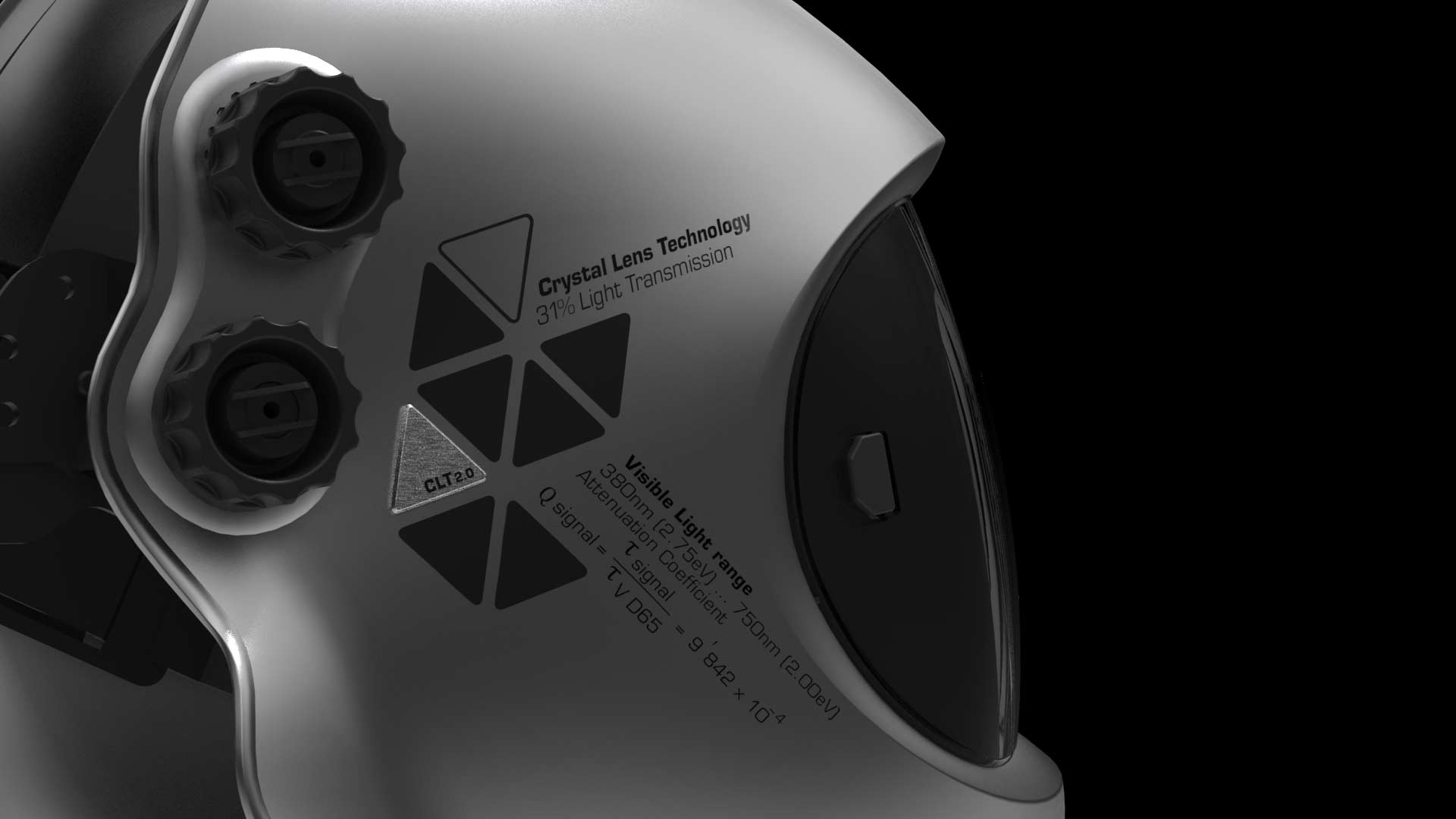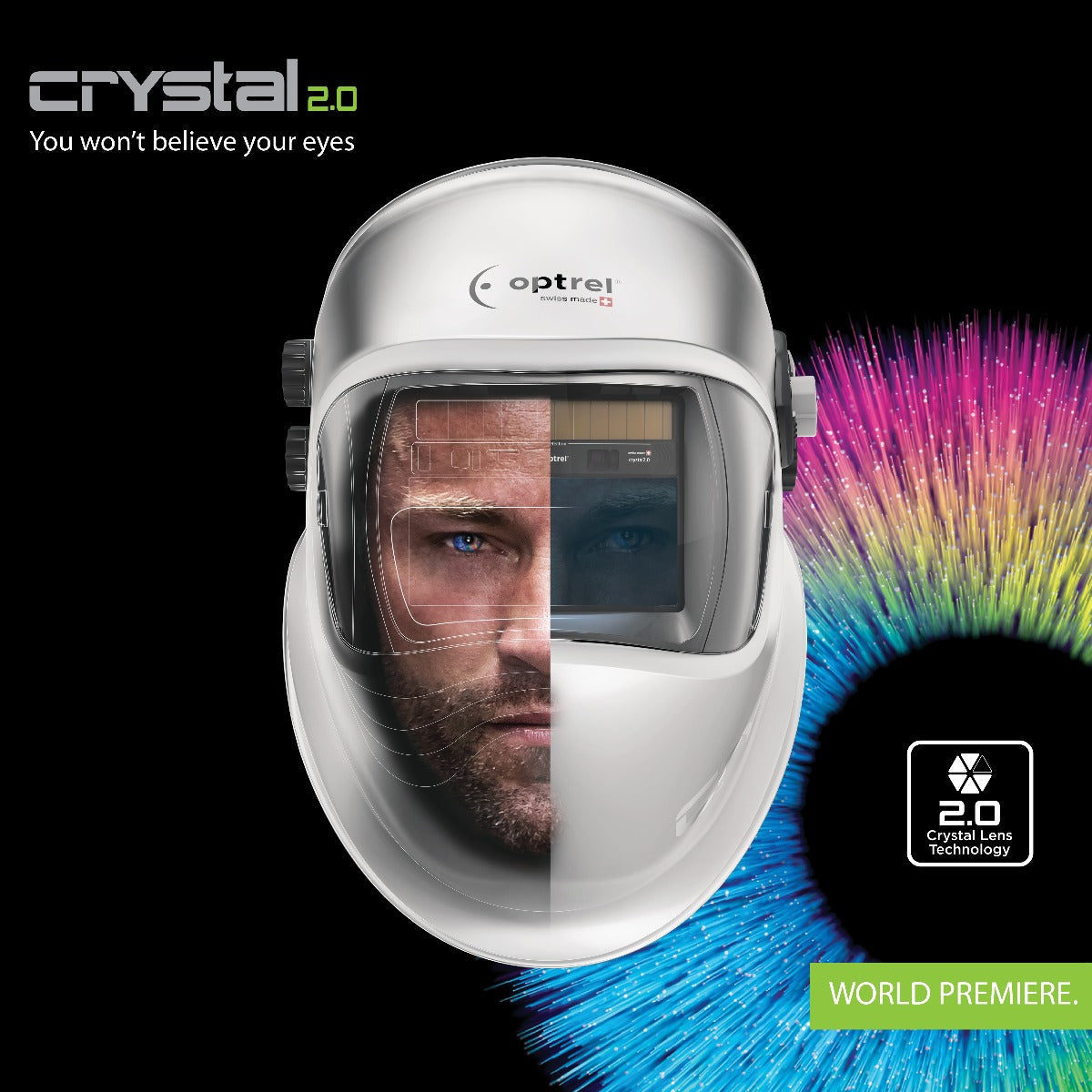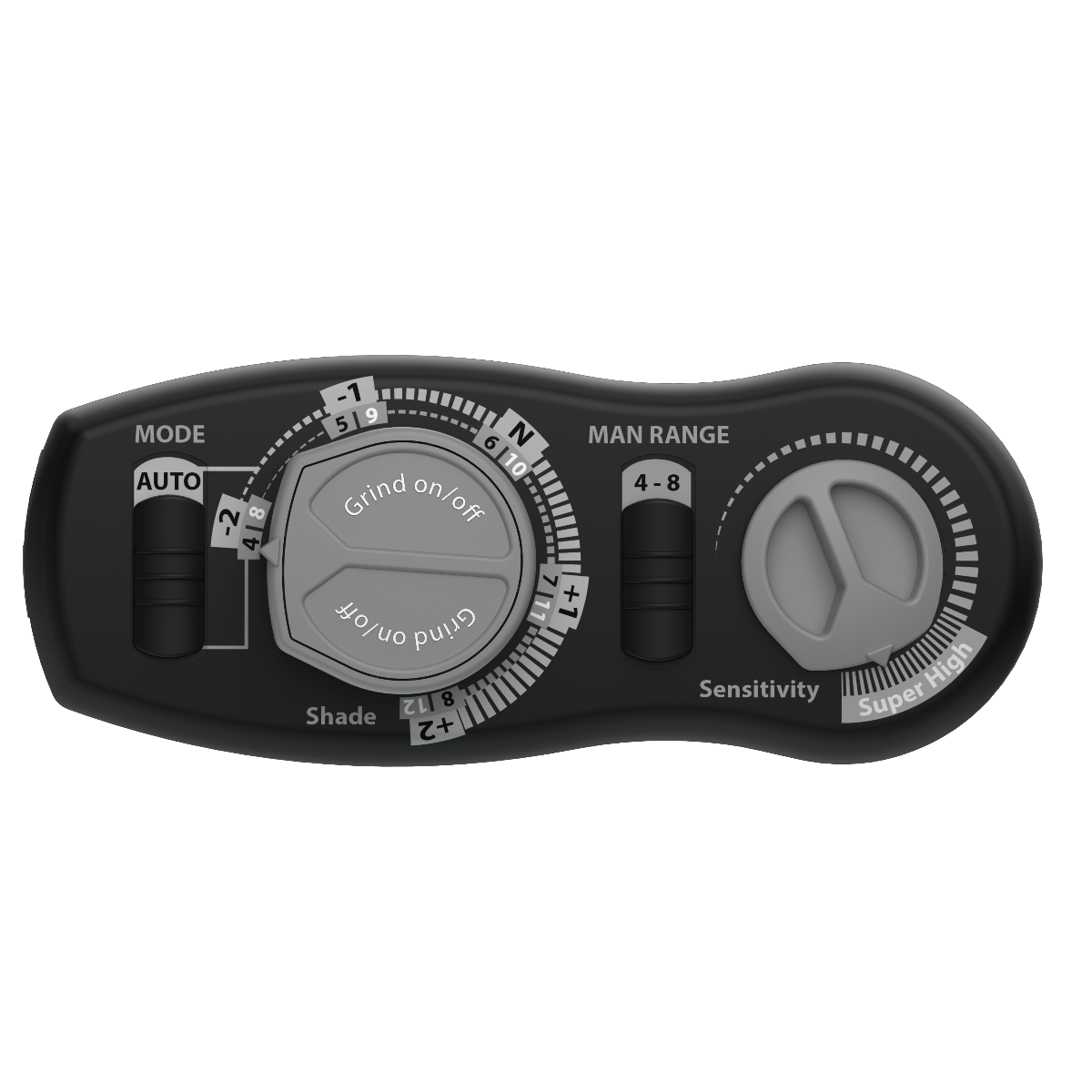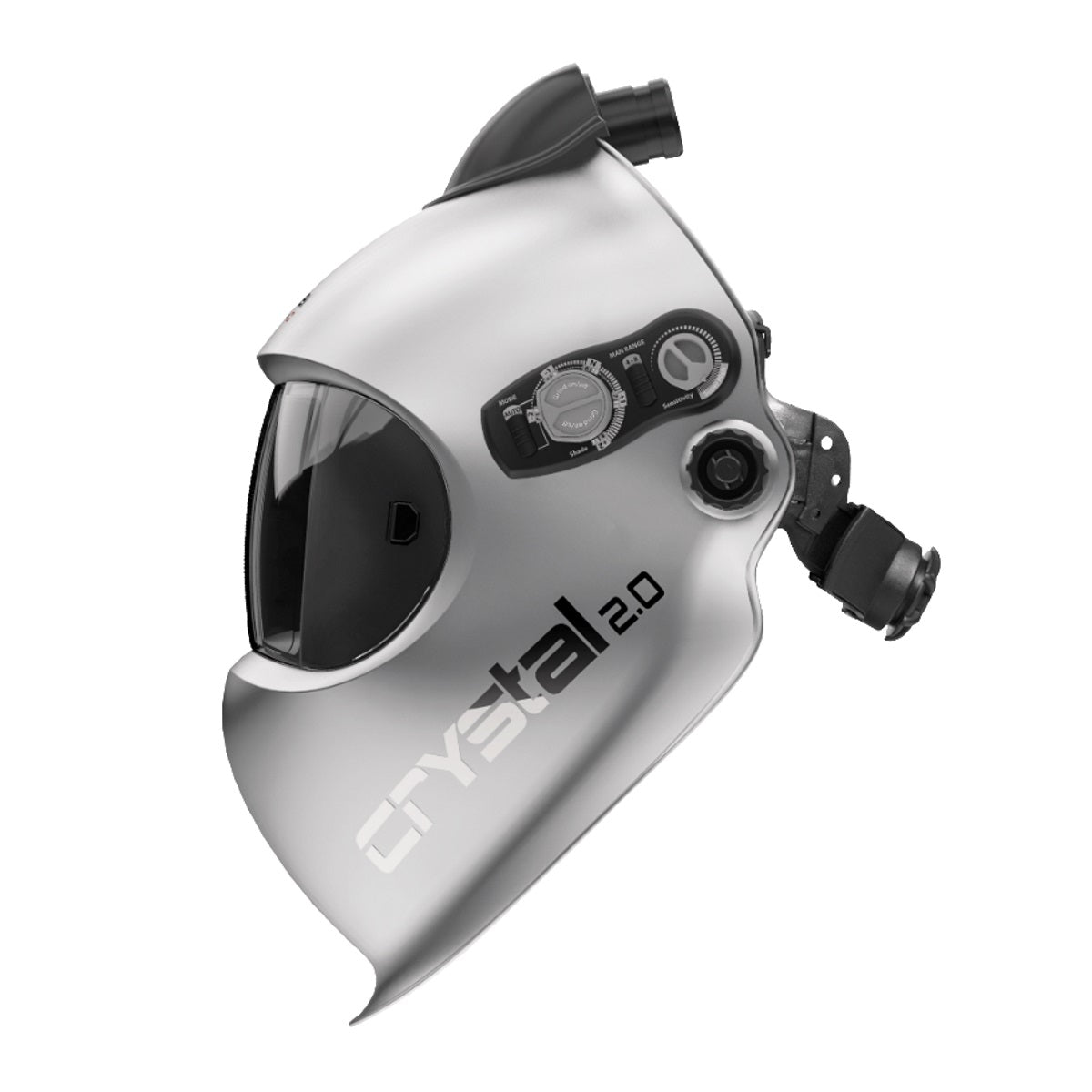 Optrel Crystal 2.0 Welding Helmet for E3000 PAPR (4442.900)
WARNING: Cancer and Reproductive Harm - www.P65Warnings.ca.gov
This Optrel Crystal 2.0 helmet is specifically designed for the E3000 PAPR system. This helmet comes with the proper connection at the crown of the helmet allowing you to connect the E3000 papr hose.
This helmet does not include the E3000 PAPR blower unit or hose, simply an upgrade helmet for those that already own an E3000 system and want the latest technology from their lens.
It seems like every few years, Optrel completely changes the standard for auto darkening welding helmets. The Optrel Crystal 2.0 Welding Helmet (1006.900) changes everything. Forever. With light transmission of 31% in bright condition (protection level 2!) you will have a practically unclouded and clear view of your working environment. This, in combination with the almost perfect color spectrum of the CLT2.0 lens, allows you to see what is really going on in the weld pool, and with a clarity like you've never experienced.
BRIGHTNESS LEVEL 2.0 – WORLD RECORD
Optrel broke it's own record! The crystal2.0 beat the best brightness level, which Optrel set itself three years ago – and which had never been achieved previously.
The color perception in light state is almost like looking through clear window glass and in dark mode you enjoy a detailed and high-contrast view of the welding pool with a never-seen-before clearness.
Cystal Lens Technology with Light State 2.0
See clearly what happens before, during, and after the welding process.
Autopilot Shade Level 4 to 12
Your welding helmet automatically adapts to changing light conditions.
Twilight Technology
Unlike other adaptive lenses that rapidly return to light, the Panoramaxx uses a twilight feature that restores light more naturally after you're done with your weld, presenting a smooth transition to your eyes. This unique, Optrel-exclusive feature will reduce your eye fatigue and help you work longer and safer.
Sensitivity Control
You can adapt the helmet to your environment and requirements.
Grind Mode
The brightest vision during grinding work ever to be offered by a welding helmet.
Sensor Slide
Set the sensor detection angle individually to your requirements.
Heat-Reflecting Paint
Helps keep you cool at all times. Hey, every little bit of tech helps, right?