For the first time in the last couple years, the holidays aren't crippled with serious supply chain issues. This presents one of the biggest opportunities to find the perfect welding gift. With manufacturer rebates recently coming back, you can get some great deals on top products from the best brands in the business.
Top Welding Machines Deals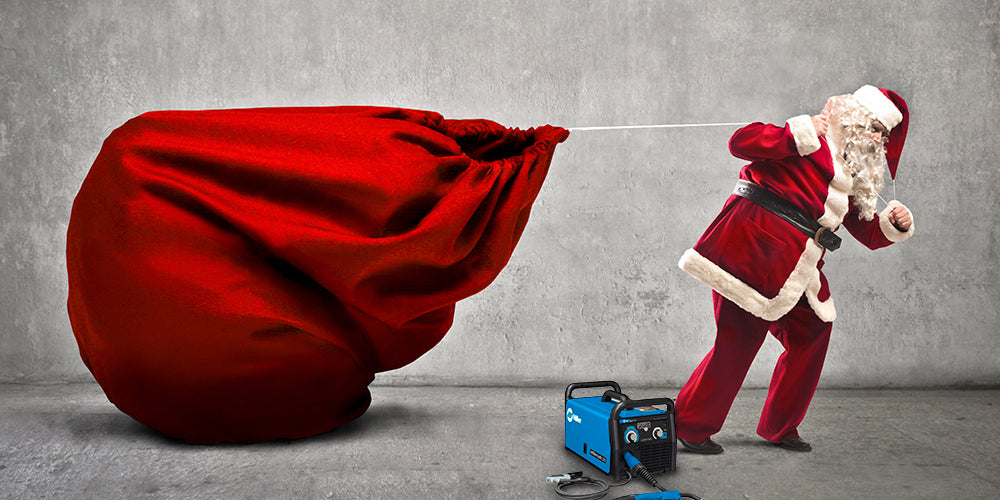 Don't let the name fool you, the Power MIG 210 MP is actually more than just a MIG machine, it's a multiprocess machine capable of stick, MIG and TIG. Many welders consider MIG to be its strongest application, but you're definitely not limited to just one process with this machine.
The Power MIG 210 has been around for a while, but here's why it's at the top of our holiday list: It's got a massive $400 rebate right now, which is literally 20% of its original price. High-quality welding machines almost never feature a deal this good! Check out the details of the Lincoln Power MIG 210 here.

The stick-only welding machine category tends to be flooded with super cheap, low-quality machines from unknown brands. These machines are basically (and sometimes literally) a car battery with two jumper cables. Ask any experienced stick welder, and they'll tell you that a quality welding brand can make a world of difference.
If you're a DC stick-only welder, this Thunderbolt deal is perfect. The machine only weighs 15 pounds, making it incredibly portable, and can weld up to 1/2" mild steel. The arc and settings are significantly more reliable than the off-brand machines, making the Thunderbolt ideal for both beginners and experienced stick welders.
Make sure you send in your rebate by the end of January 2023. Miller is really strict on their rebate deadlines. The rebates are easy to fill out, you just gotta do it on time.

This relatively new machine from Miller hits the perfect spot between ease-of-use and serious power. It was designed for light manufacturing and fabrication for users who needed something versatile and mobile. While it's capable of hitting up to 235 amps, that professional-level of power still includes a lot of the user-friendly features that make this a great machine for even beginner-level welders.
This includes Miller's Auto-Set Elite technology, which takes away a lot of the hassle of finding the perfect settings. With a $250 rebate, this is a great gift idea for any Miller fan who is looking for a multi-process unit with some extra umph.
If you're only interested in MIG welding, we'd recommend the Millermatic 211 ($200 rebate) or the Millermatic 255 ($250 rebate). They feature the same user-friendly technology of the Multimatic 235, but are focused on MIG-only welding.
ESAB Rebel EMP 215ic - $200 rebate plus a FREE Sentinel A50 Welding Helmet!
Now don't let that $200 rebate on the ESAB Rebel EMP 215ic fool you. That might seem smaller than other rebates on this list, but you can't forget that ESAB is also throwing in a FREE Sentinel A50 helmet. The Sentinel currently sells for $339, so you're actually looking at $539 worth of savings!
The Rebel EMP 215ic is probably ESAB's most popular multi-process machine, next to the 205 (which has a $300 rebate plus a free Sentinel A50 Welding Helmet). The 215 features sMIG (smart MIG) technology, which adjusts your arc to be super smooth.
The Sentinel A50 is also one of our most favorite welding helmets. Although its sleek design is one of the coolest we've seen, you'll find it has nothing to do with form over function. In fact, the A50 is one of the most practical, useful helmets out there.

Other Gear
Lincoln's Viking helmets are some of the most beloved in the welding community. There's just something about that classic Lincoln look. While these helmets might look familiar, Lincoln has added a lot of new features over the years to their actual structure.
For instance, the 3350 series helmets have totally redesigned headgear for a more comfortable fit, an external grind mode button and 4C technology. 4C offers much clearer colors and sharper contrast when looking through your viewing lens. This makes it easier to see what you're doing while you weld, as well as reducing eye fatigue.
As a side note: If you need a new Lincoln generator, you can get a 3350 Viking helmet for FREE. Just have both products in your cart and use code FREE3350 at Welding Supplies from IOC.

The Helix is Optrel's newest, coolest helmet. It allows you to flip up your auto darkening lens for an unbeatable field of view without having to flip up your entire helmet. While there's no current rebate on the Optrel Helix as it's so new, it is one of the best recent innovations we've seen to welding helmets. For more info, check out our entire review on the Helix here.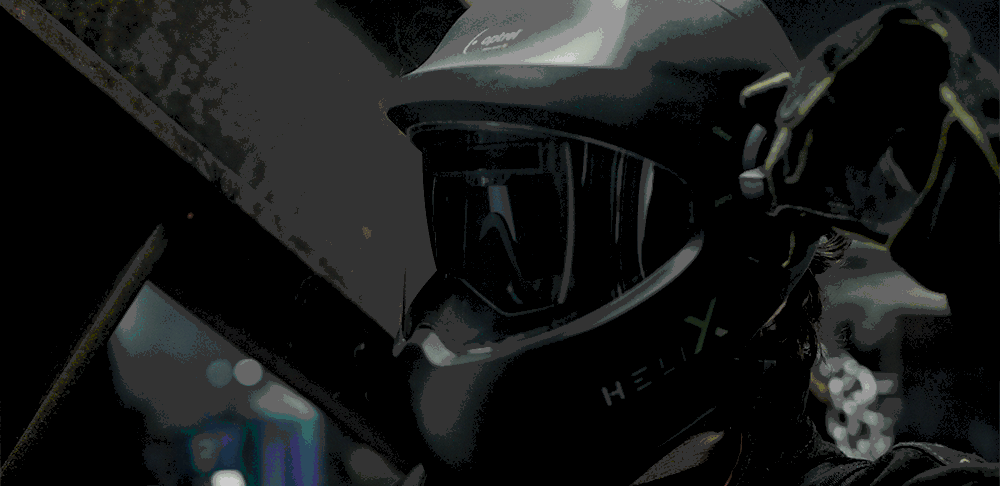 Right now is one of the best times to take advantage of some of the most killer deals in years! If you're looking for more rebates and specials, check out IOC's full selection here. Don't forget to sign up for our reward program. It's basically free money on purchases you were going to make anyways, and joining doesn't cost you a thing.